2019 Wildlife Category Winner | Elize Labuschagne Interview
Hi there,
Everyone loves a good story.
A winning photograph tells a story, that's what makes it a winner.
A winning photograph should be technically flawless, but story trumps technique.
A winning photograph stirs emotions, connecting the viewer to the subject.
It makes you feel you were there, sitting next to the photographer, peeping over his shoulder.
A winning photograph should make the viewer think: wow, I wish that was my shot;
I wonder how that was taken?
I'm Elize Labuschagne, and here is my story.
I'm a full time wildlife photographer and I'm also the proud winner of the wildlife category in the very first Africa Photo Awards.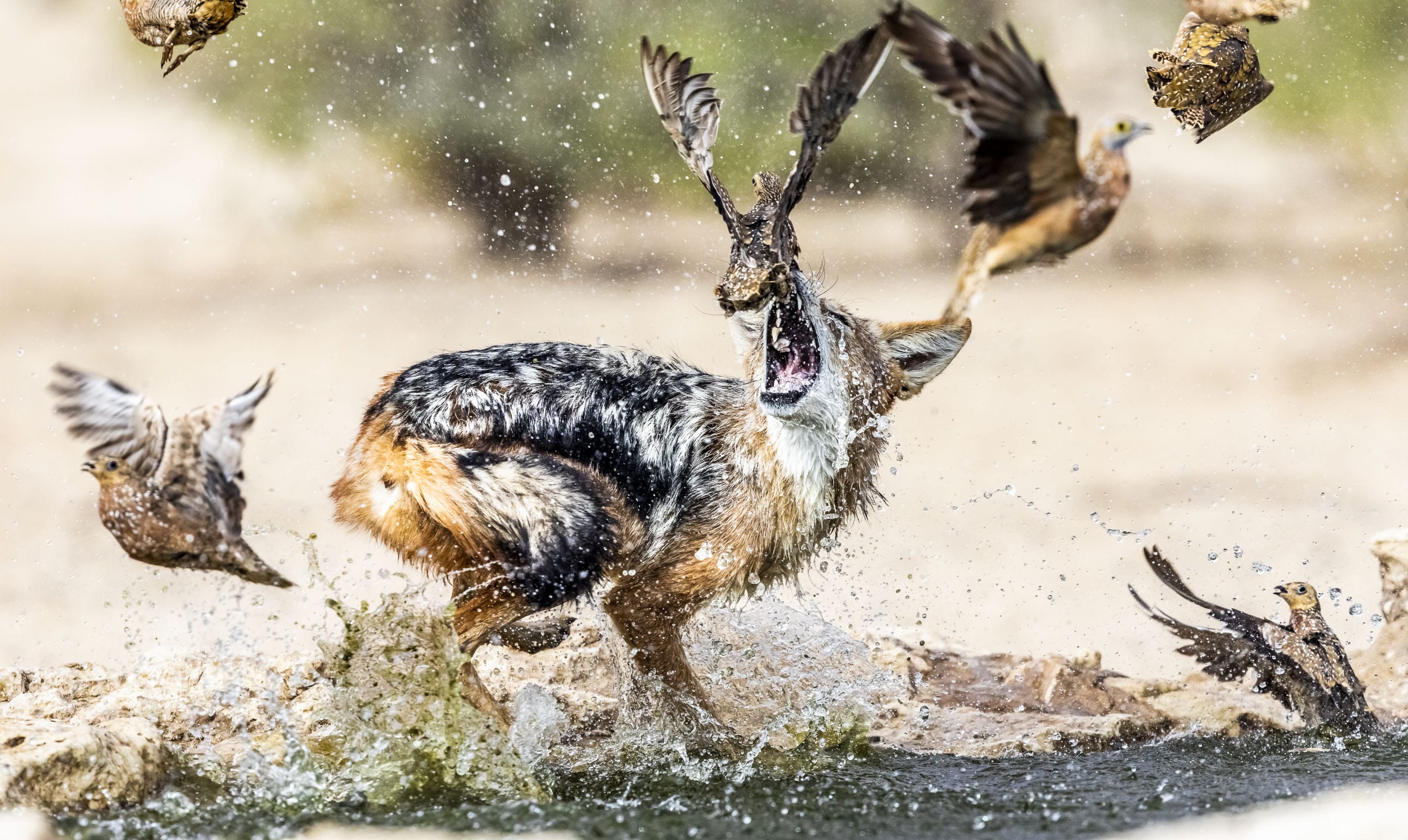 Wow, what a privilege attending the prestigious awards event in Rosebank, meeting so many iconic photographers, sponsors and judges.
I was humbled. The quality of the entries was amazing.
When the judges announced the winners in the wildlife nature category, my heart stopped.
I've attended several graduation ceremonies, spoke at academic conferences, been to scores of important business events.
Somehow this was different, as I was the new kid on the block.
I knew no-one there except my ever supporting husband.
I knew my strengths, but I was worried that I didn't know my weaknesses.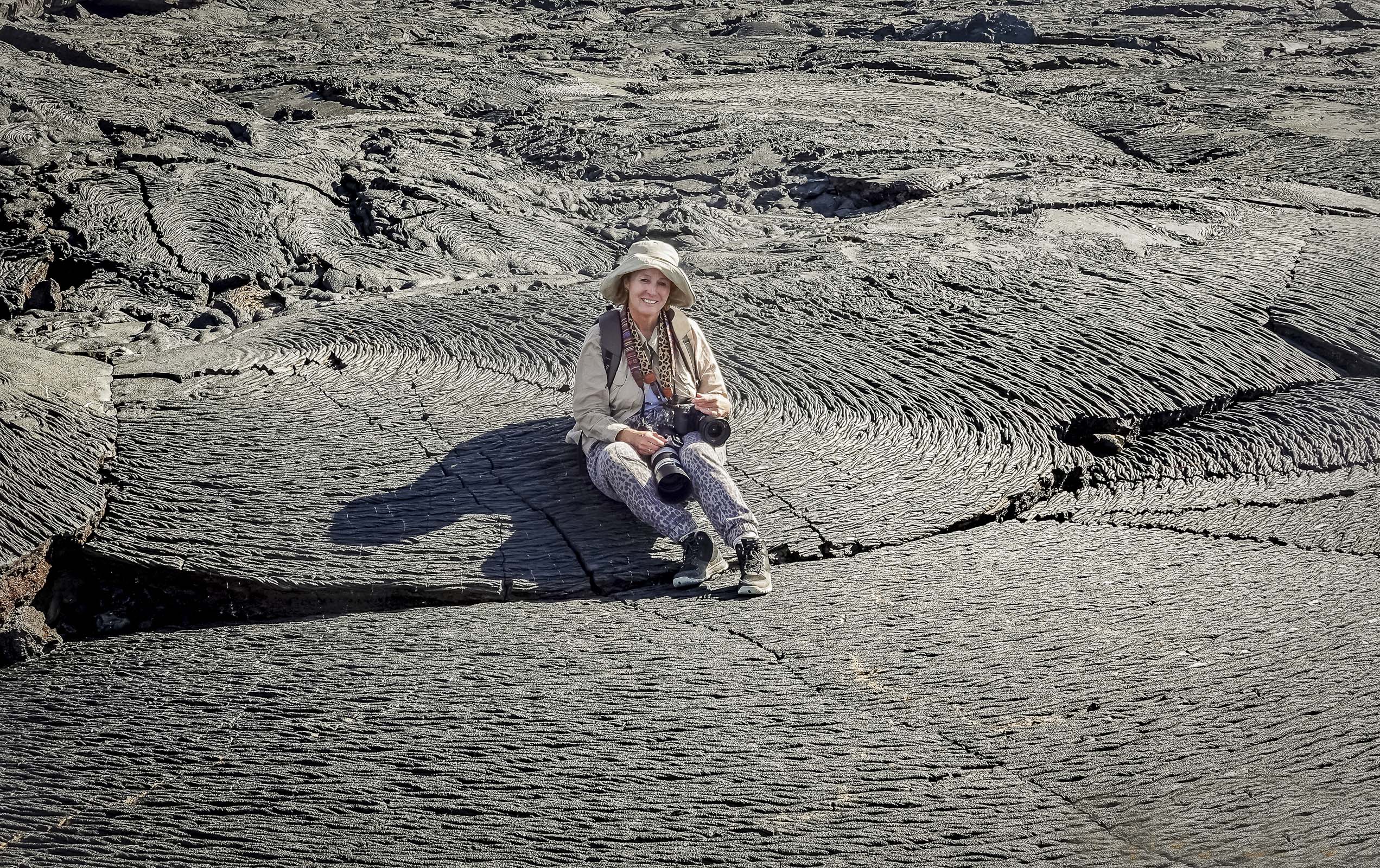 Three years ago my life changed dramatically.
I swerved out of the fast lane running my own business, taking a turn down a winding dirt road.
Since then I breathed easier, taking time to explore places I've never been to, things I've never done, experiences I've never tasted.
All my life I've travelled extensively all over the world, to wild and wonderful wildlife destinations.
I've always taken photos, but I've never had the time to develop my camera skills.
For 30 years I made my life through selling my creative skills, developing my own product ranges, which were distributed all over the world.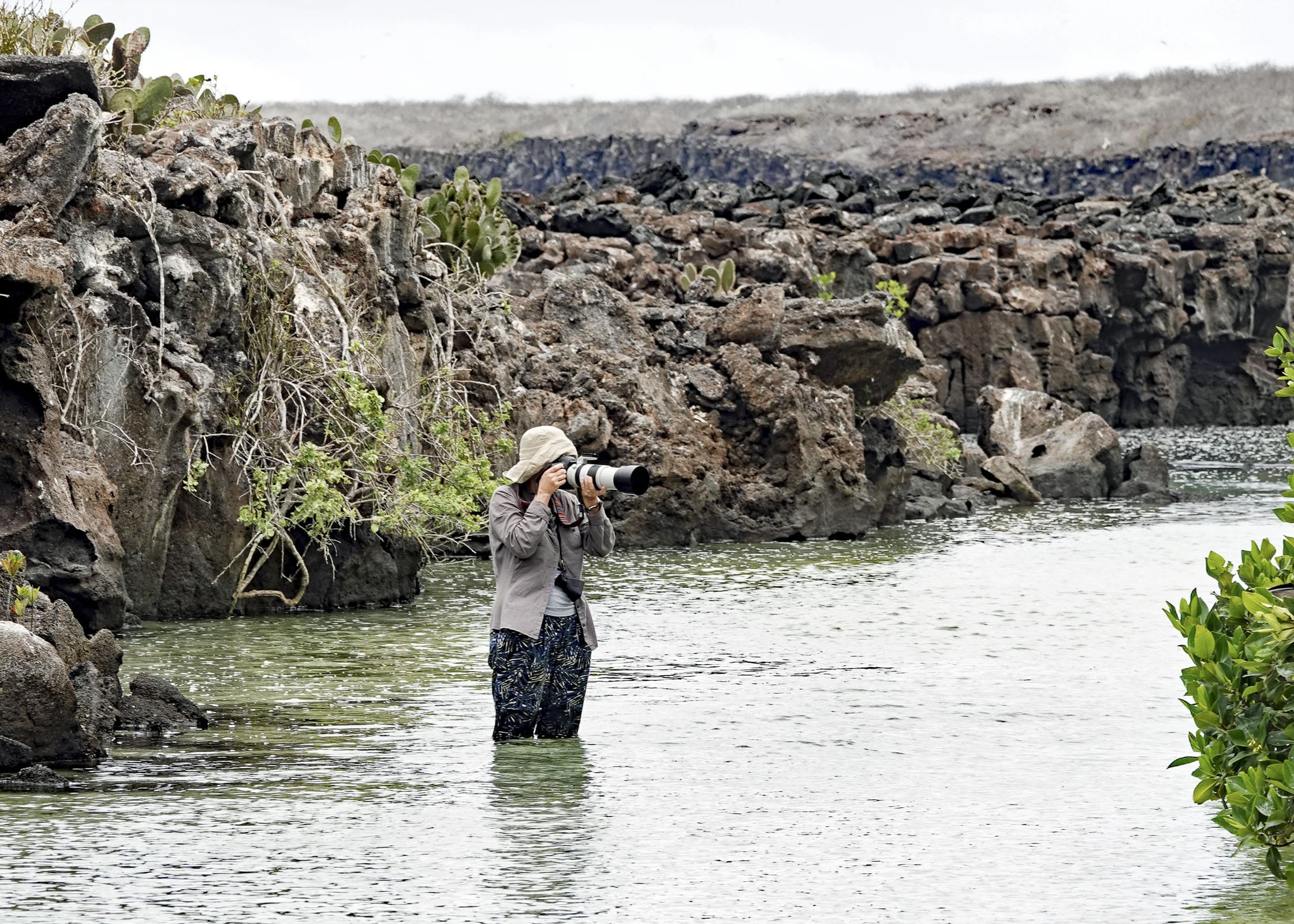 I yearned to do something just for the heck of it, for no other reason than I wanted to.
I discovered that there's life after retirement, I discovered that I can do it: I can become a wildlife and travel photographer.
Believing in yourself is the very first step towards being a good photographer.
I believe, that I'm now a good photographer, but one with a heck of a lot still to learn.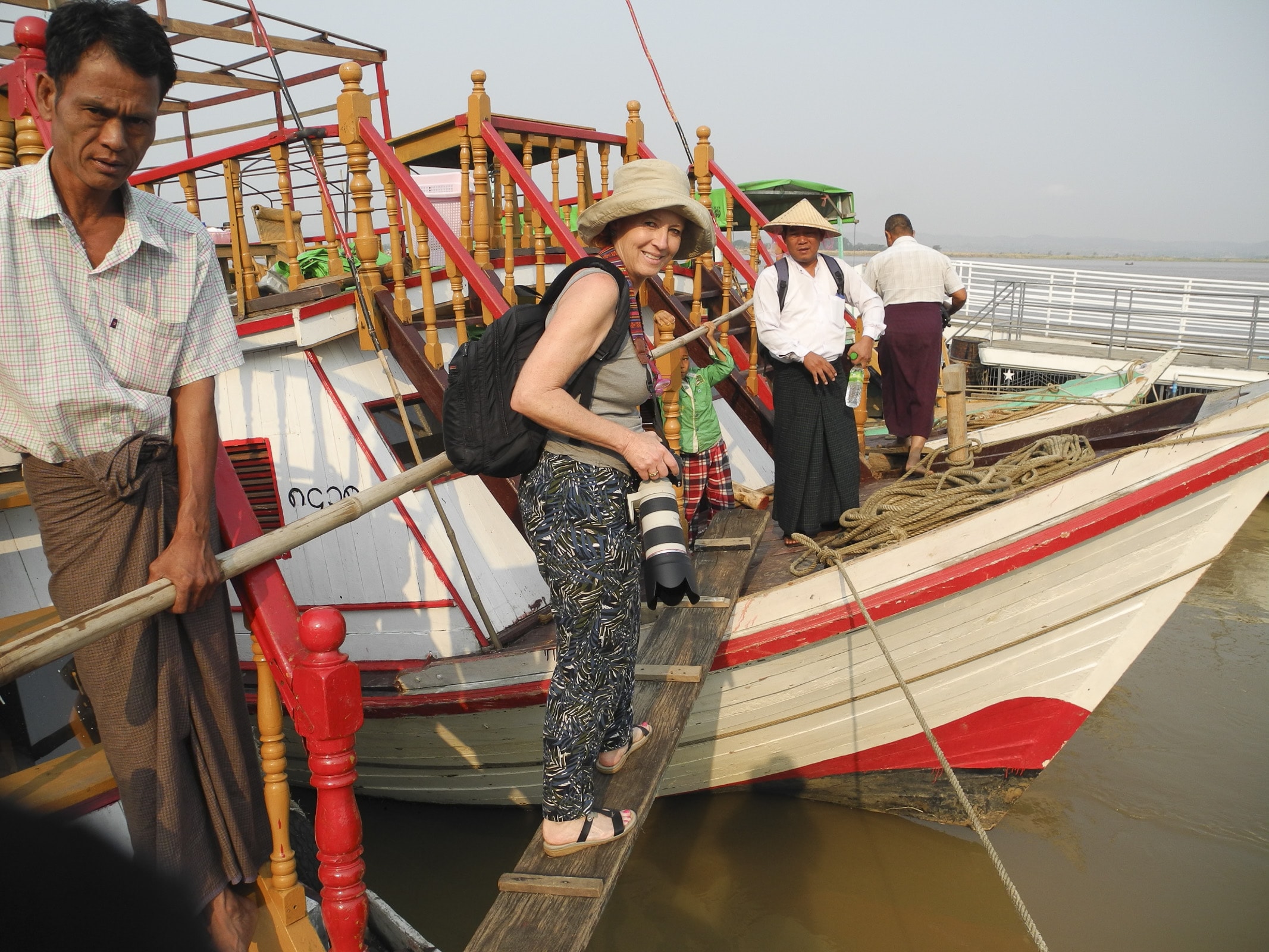 I have no formal training in photography.
After finishing my university studies, I vowed to never write a single exam.
However, I hardly ever go to bed without an article or book on photography, or asking questions of Aunty Google. I'm constantly learning.
I follow the work of major wildlife photographers and they inspire me.
Some amazing photographers generously shared their knowledge with me, and in turn I now try to do the same.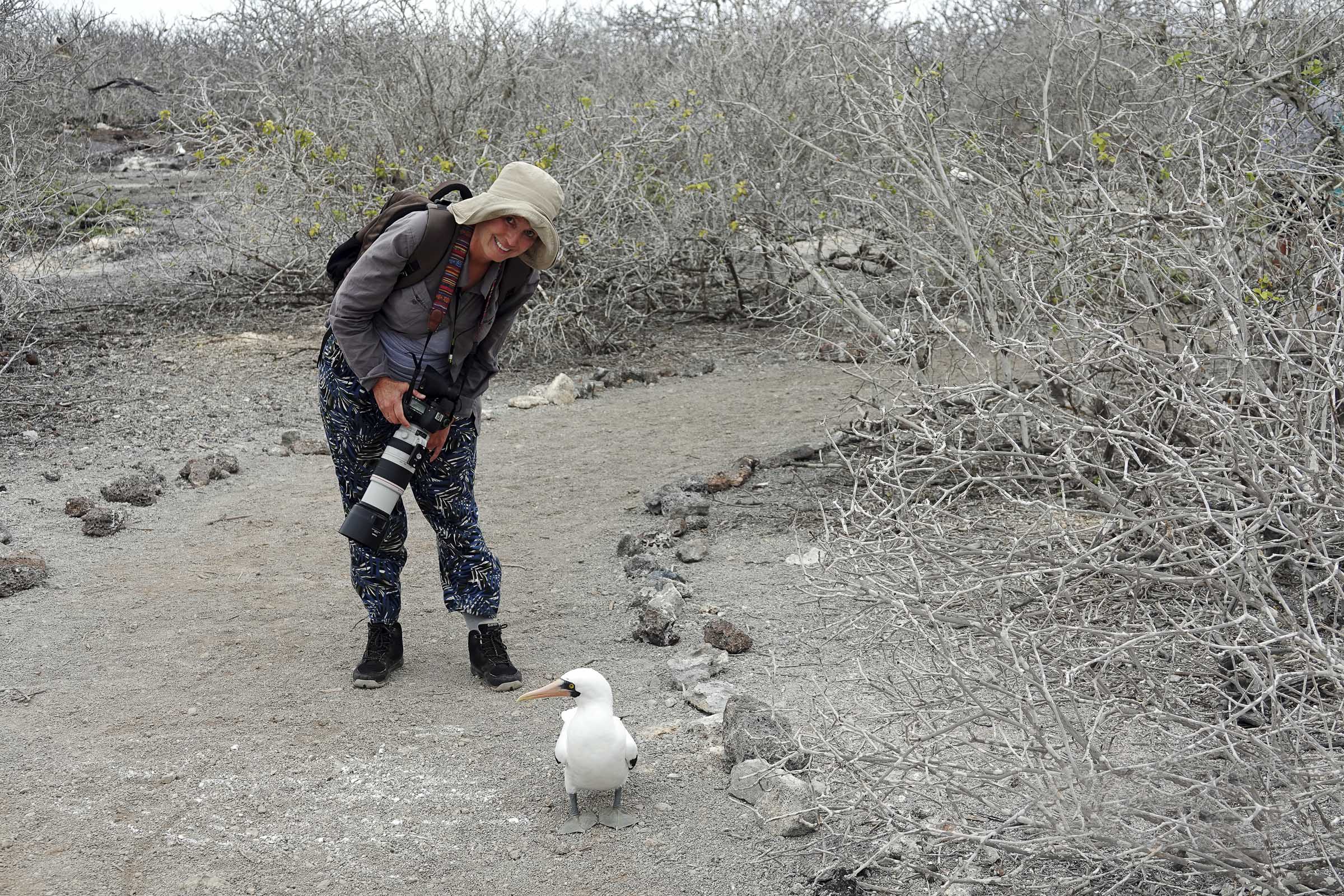 Once you know how to operate your camera, it's a question of style and finding your own voice, telling your story the way you see it.
I have the most amazing mentor in Pretoria photographer Shem Compion, of C4 Photo Safaris, whose work and philosophy I truly admire.
We don't talk cameras or gear, we talk about, what I want from photography and how to get it.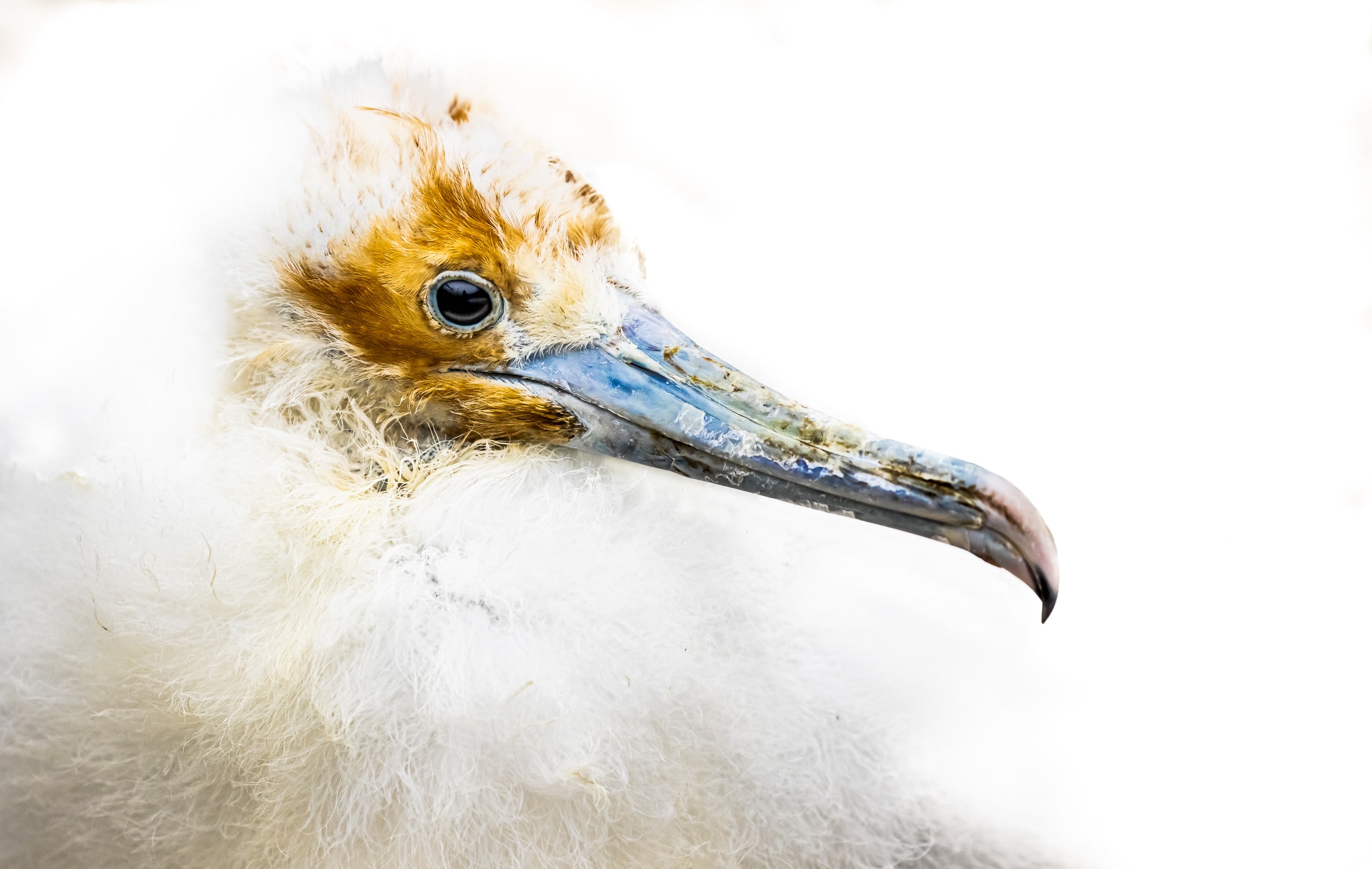 I've had a camera since I was a little chick of 12 years old.
Twenty five years ago, I acquired a state of the art camera and telephoto lens.
I started taking wildlife photography seriously.
However, life got in the way, and my gear became outdated.
I joined the mik-and-druk brigade; too lazy to fiddle with lenses and settings.
A few years prior to my retirement, that changed.
I got my first DSLR and a couple of lenses.
I planned to retire with a good set of gear, which I did.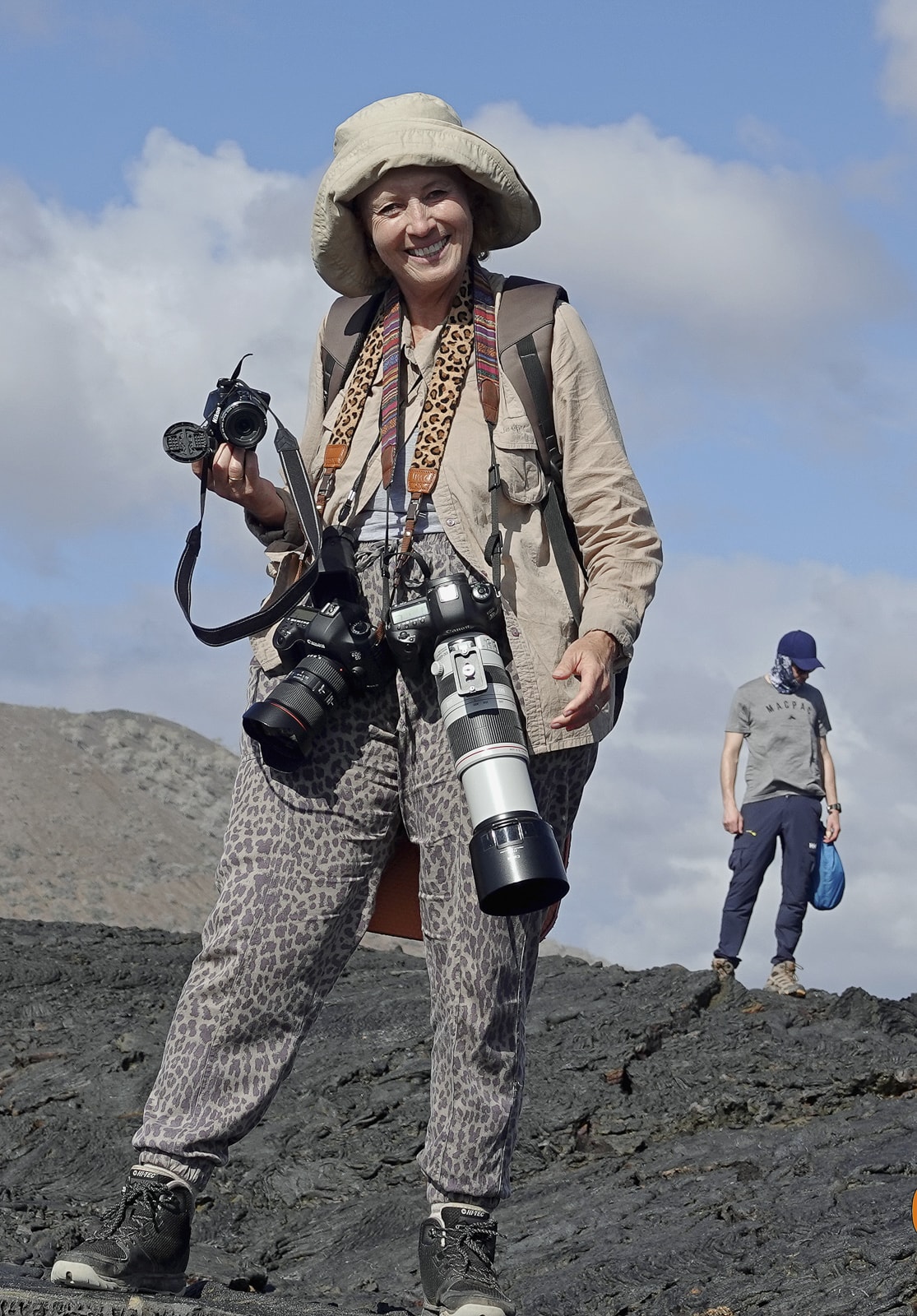 Nowadays I use two cameras which I cart along on every trip: a Canon 5d mk iv and a mk iii.
They've been with me to places as remote as Borneo, the Galapagos, the Pantanal, Myanmar, Madagascar and central Africa.
My baby, my 500mm telephoto lens, is normally fitted to the one camera, and the second one goes with whichever lens I need for the job. When on foot I use a 100-400mm lens, with a 1.4x extender in my pocket.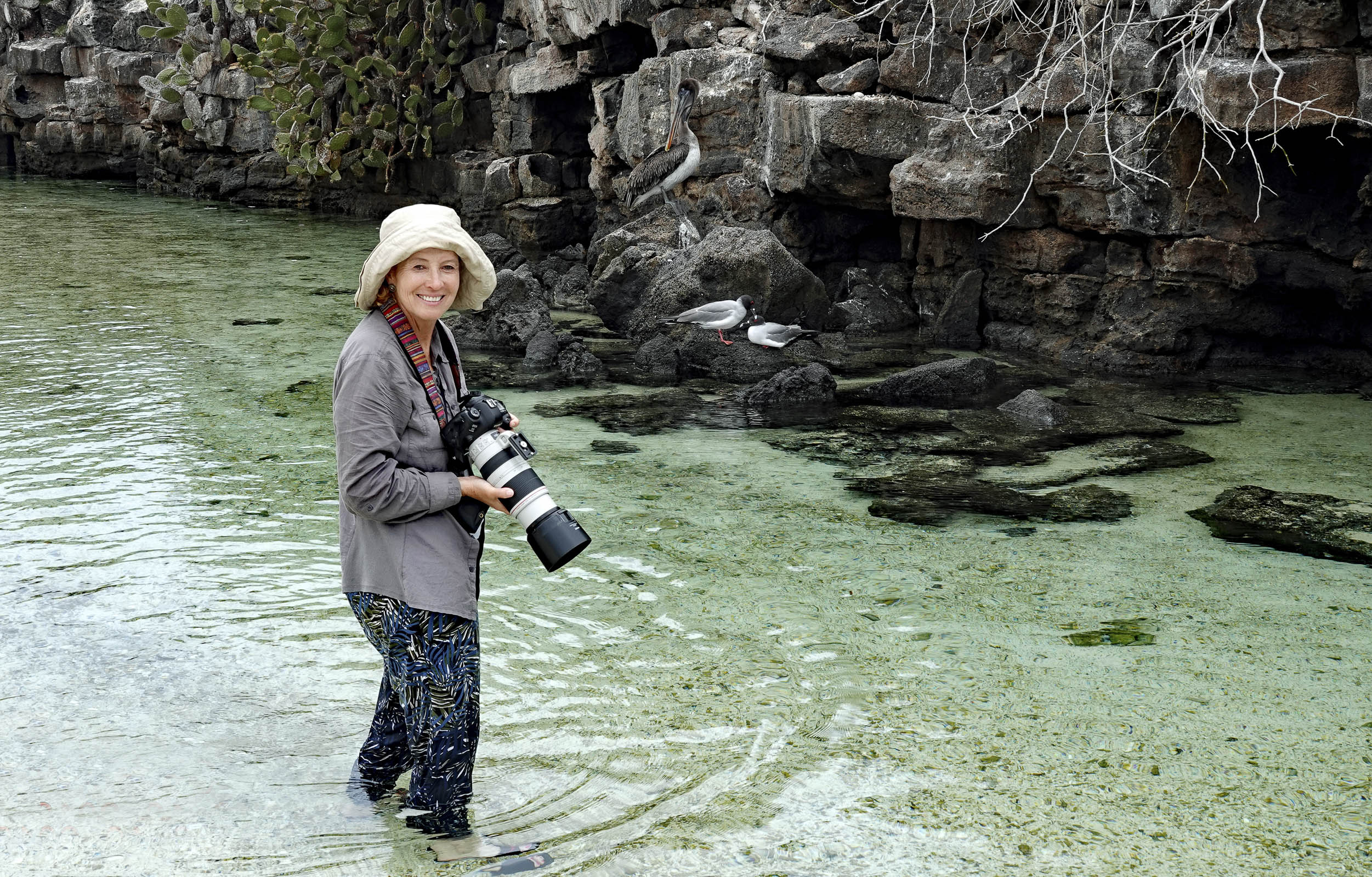 In my roll-on airport bag I have a 70-200mm lens, a 24-70, a 16-35mm lens, a remote trigger and sometimes a 100mm macro lens.
I always carry an external flash, lots of extra batteries, two battery chargers, plenty, plenty, plenty of memory cards, an extension cord, 2 strip-multiplugs and a variety of adapters.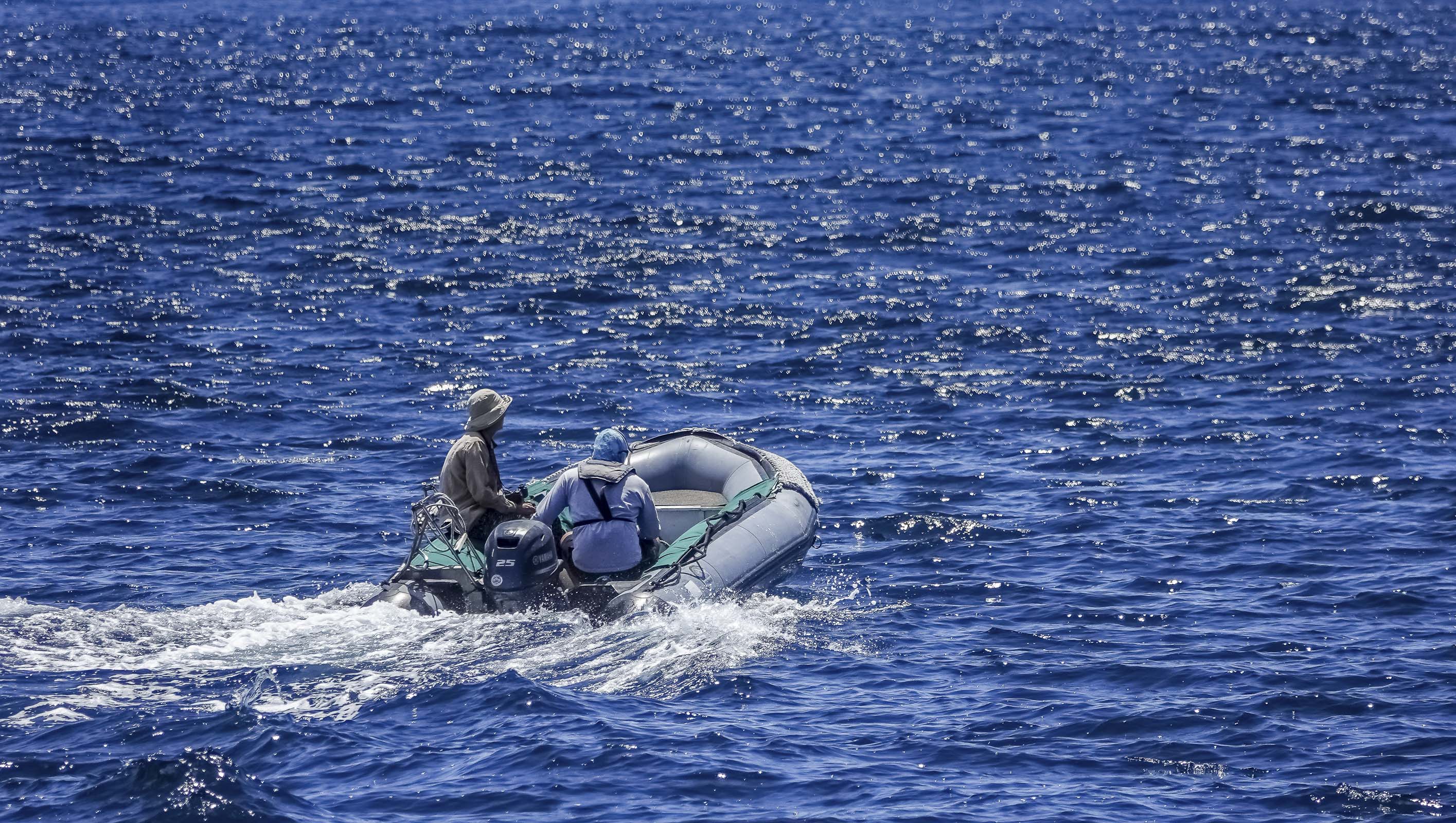 An empty beanbag can be filled when I arrive, emptied before I return.
A headlamp has to go, for night shots when I can't see the camera controls
– I'm quite lost without glasses.
So in goes an extra pair of glasses, and a string to hang them on around my neck.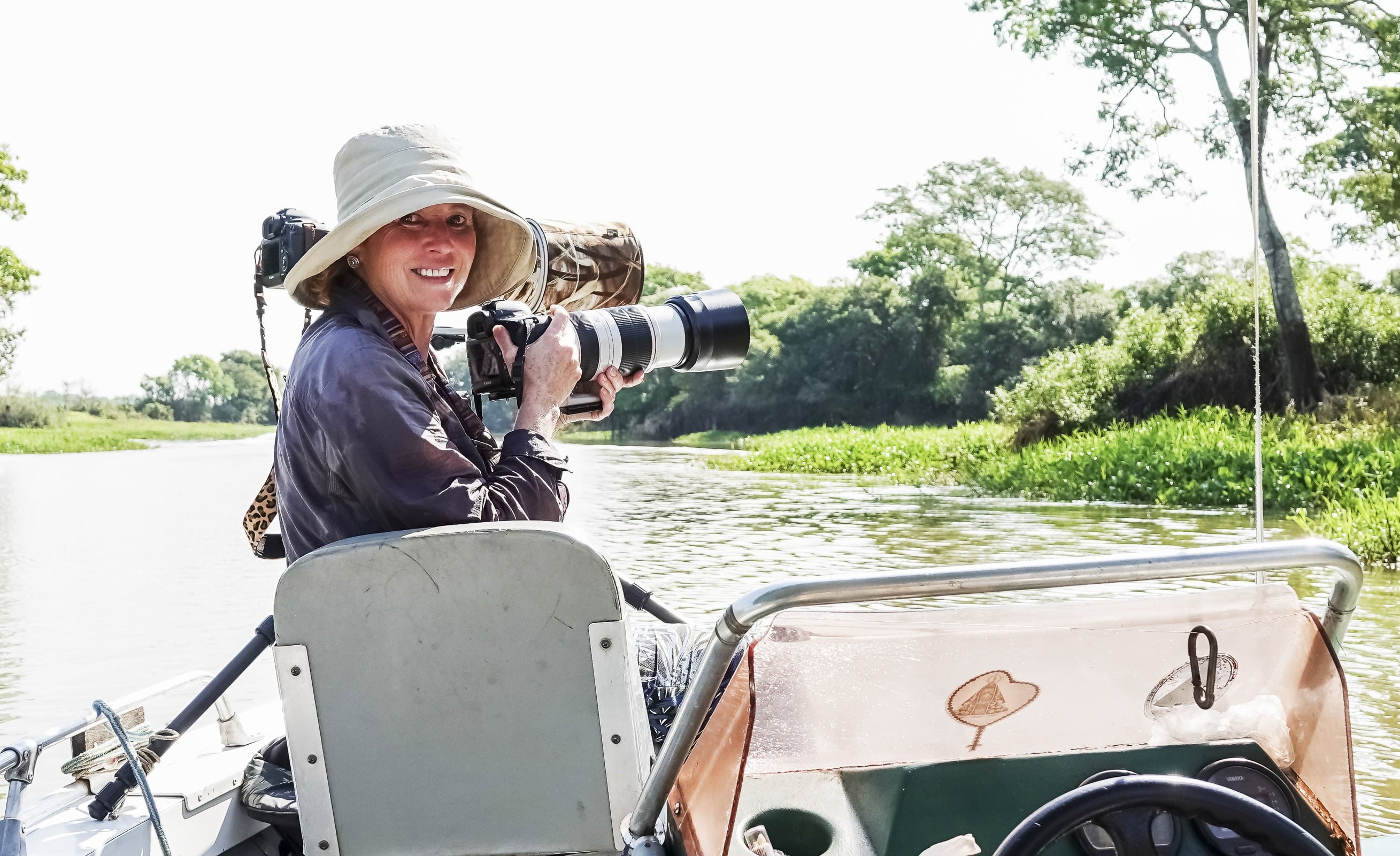 Everything gets checked against a list;
too many thimes I left something behind and kicked myself in the middle of nowhere.
I'm still saving up for a 300mm f2.8 lens, but in the meantime,
I rent one when I need it.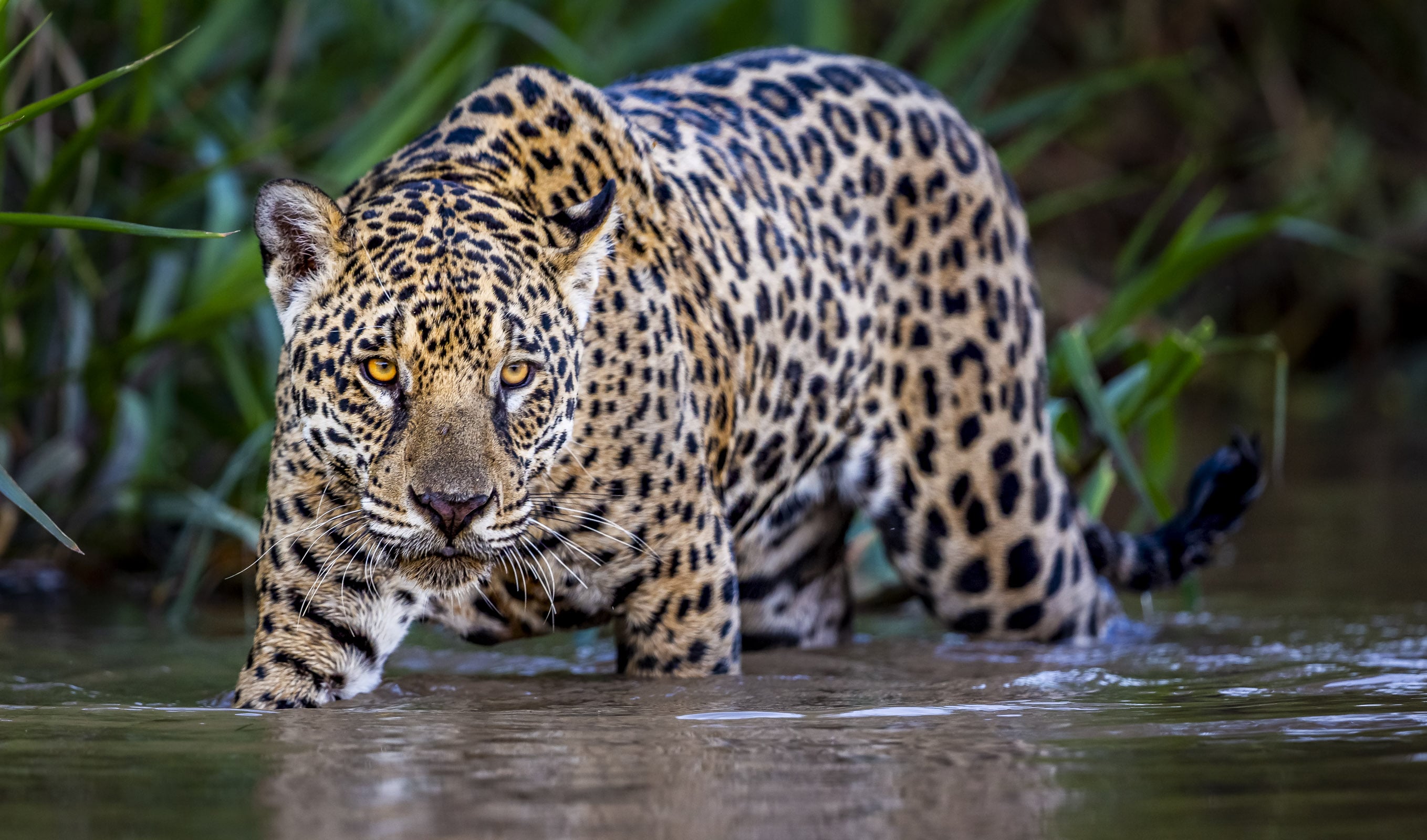 …When you get a shot like this one, of the jaguar in the Pantanal, you don't want to lose it.
I'm a stickler for backing up when out shooting –
every night I transfer my images to an external drive,
and then back up on a second external drive, keeping them in separate places.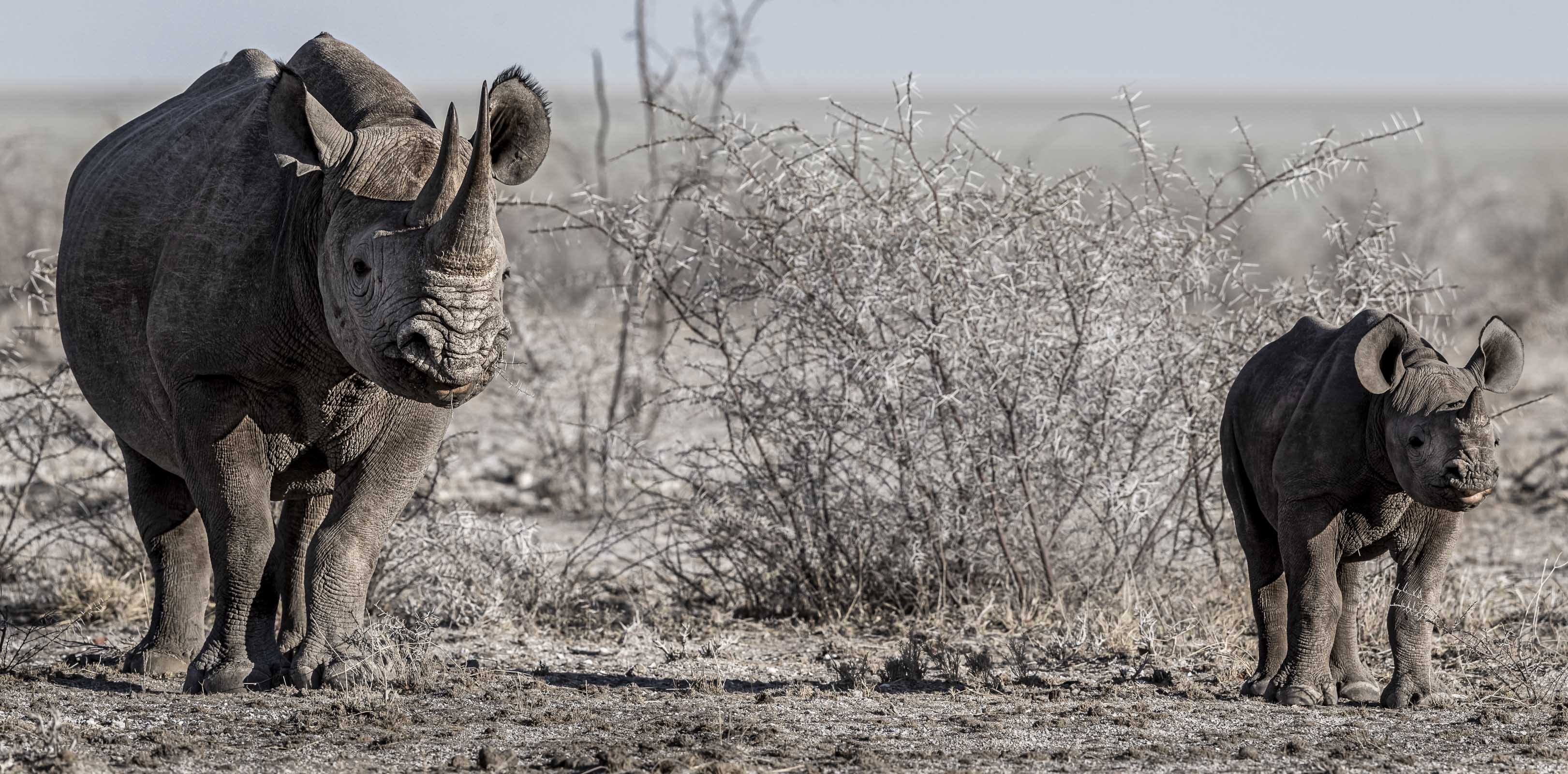 I take two CF card readers, in case the one packs up.
Tedious stuff when you'd rather have a glass of wine, but worth the effort.
Travelling with me is no fun, as my camera bag weighs a ton and I never let it out of my sight.


I've learnt the art of asking a strong-looking lad on the plane to help me get my camera bag into the overhead compartment.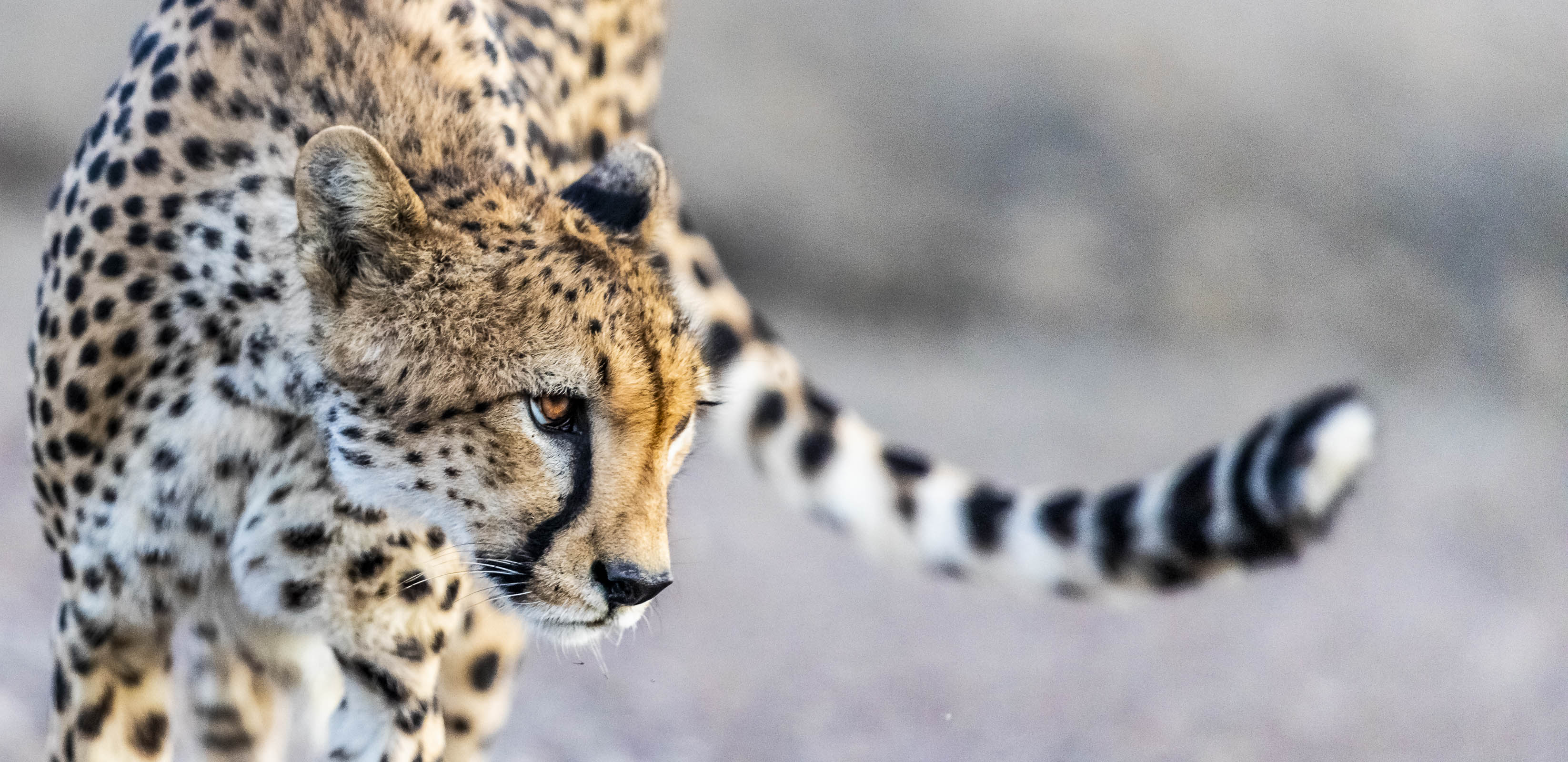 I've learnt the art of wearing a coat or jacket with lenses stuffed into the pockets, as your coat never gets weighed.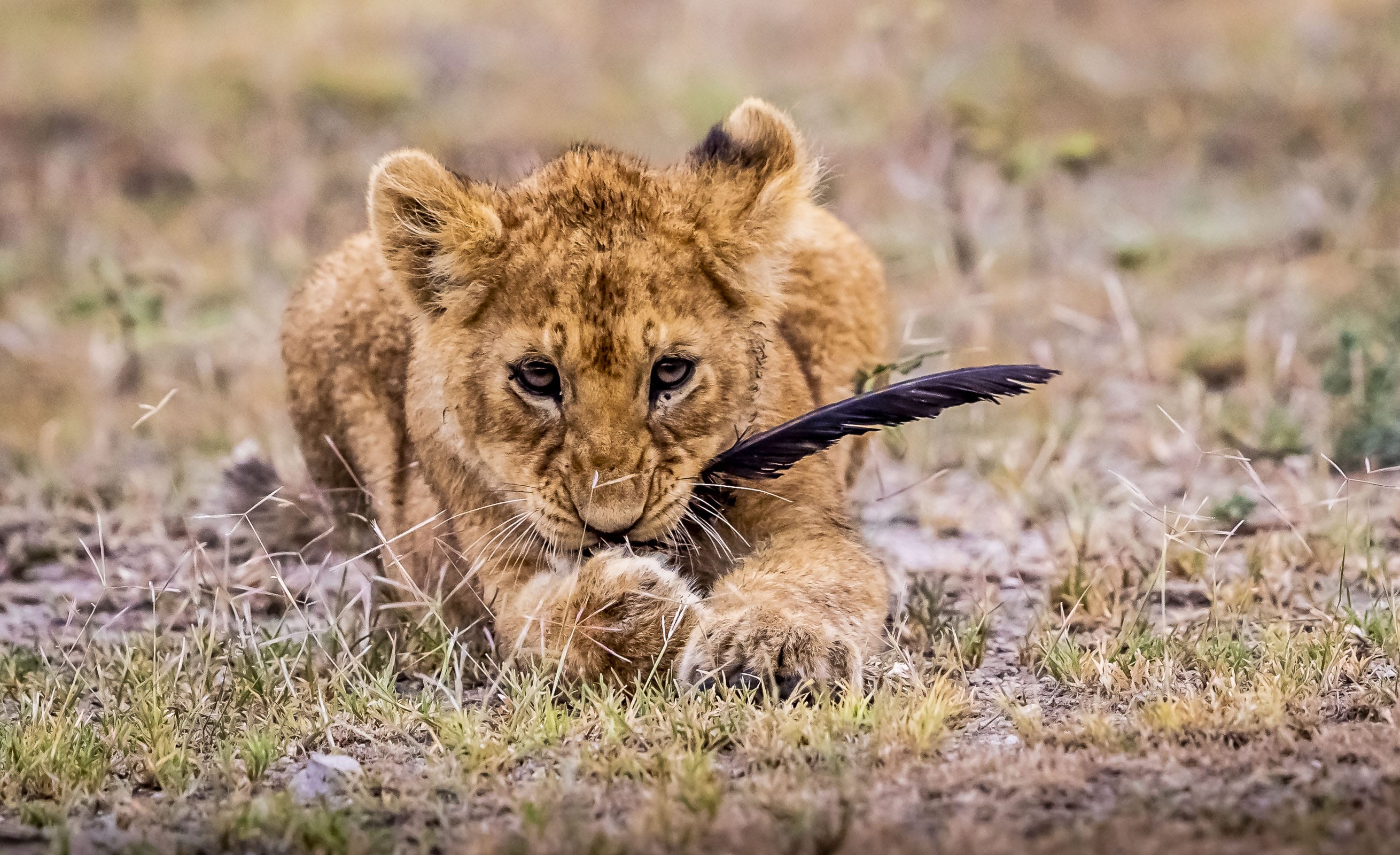 I've learnt the art of carrying a ton while looking as though there are only feathers in that massive case,
which meets the airline's onboard requirements to within a micro-millimeter.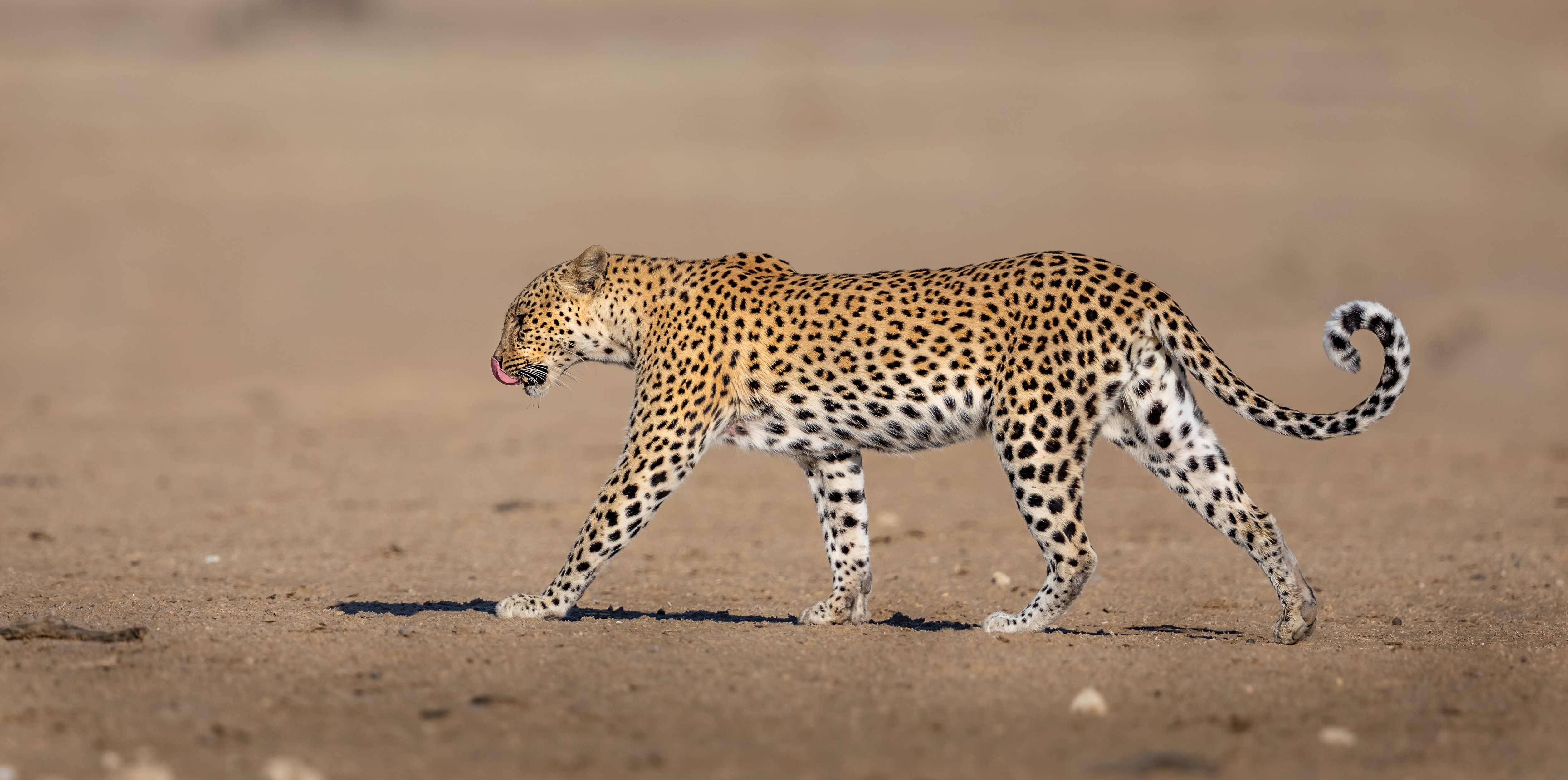 My tripod and an array of tripod brackets and heads are the only things that go into check-in luggage, the rest becomes part of the cat and mouse game with security and airline luggage controllers.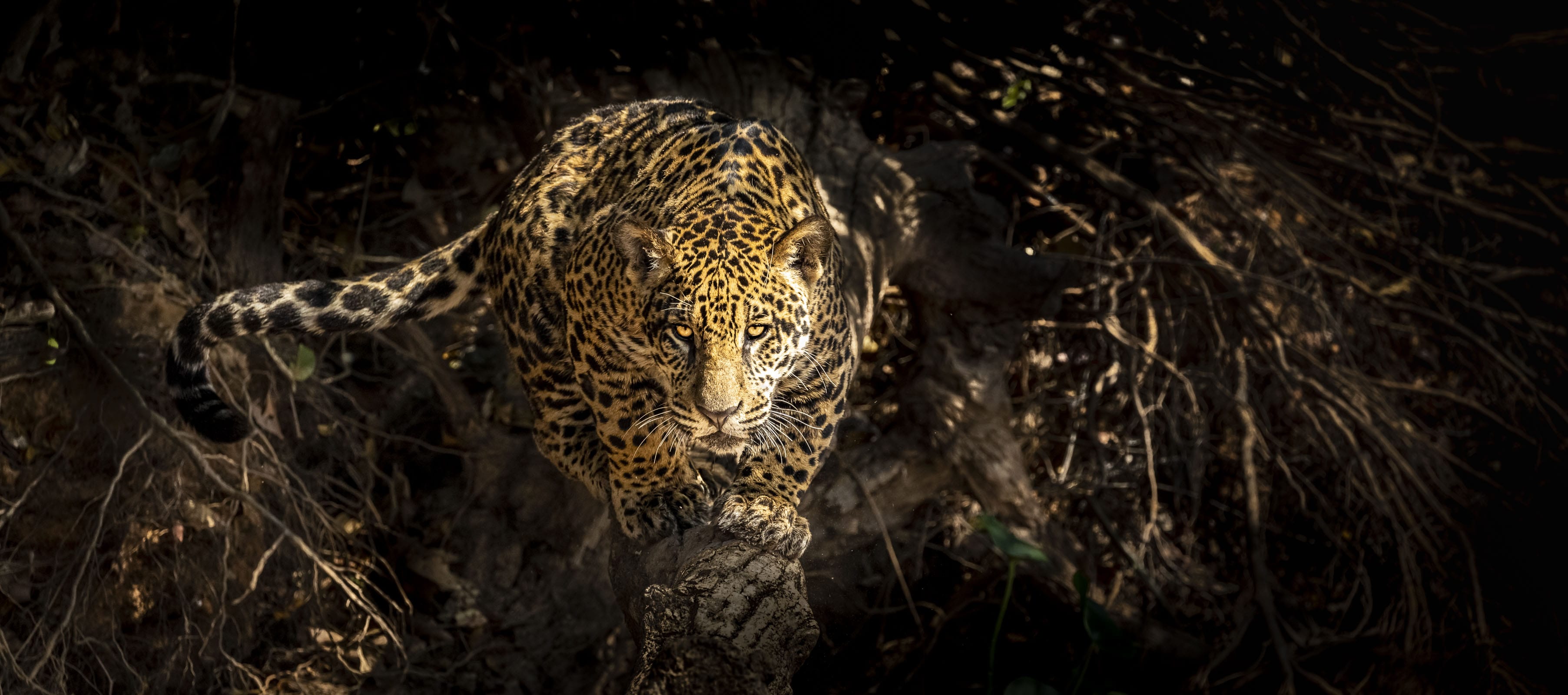 I never leave the country without a completed and stamped custom form –
I remember too well the times I got pulled out by customs,
when arriving on the Hong Kong flight.
Blending in with heavy equipment is an art.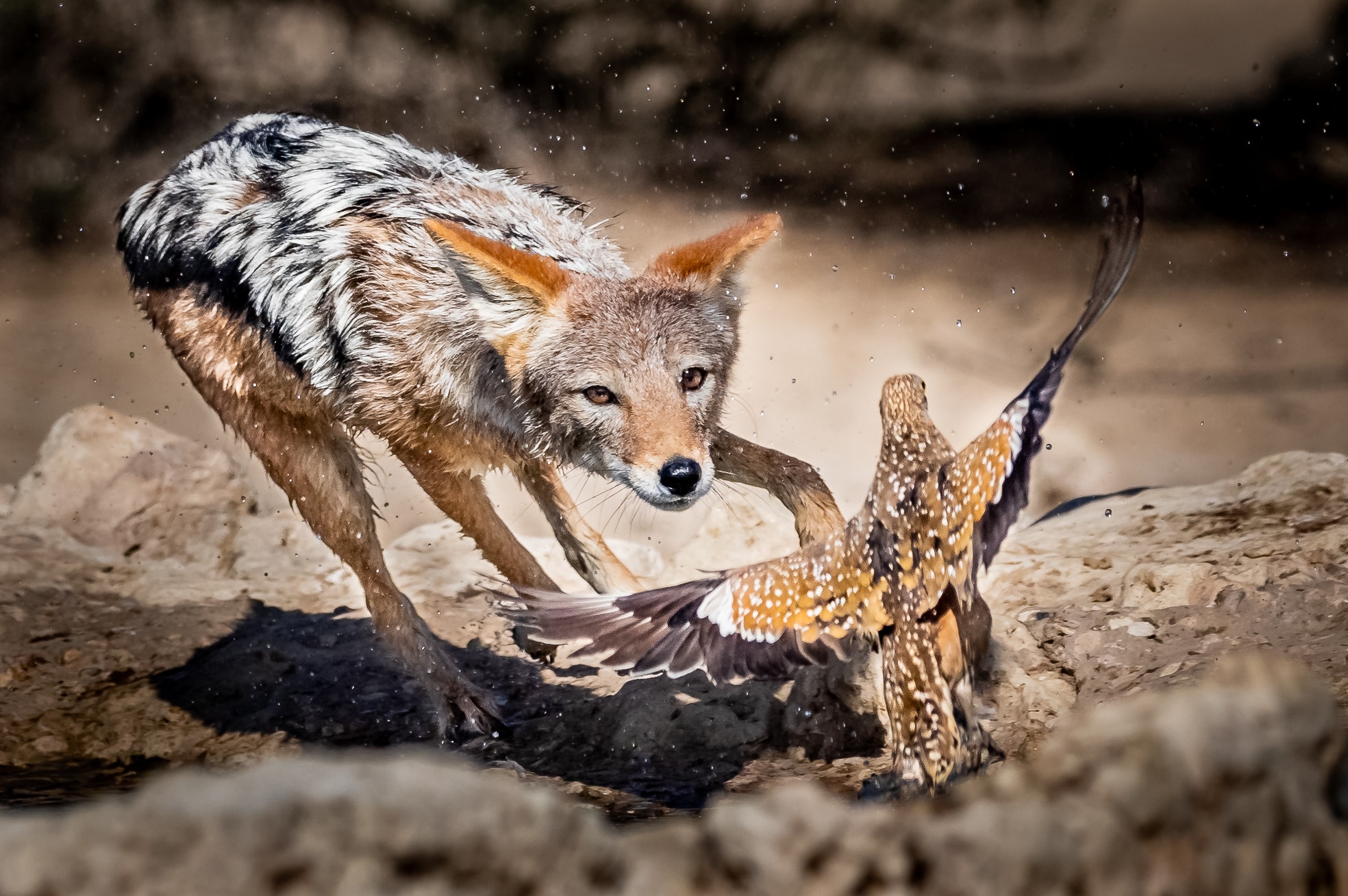 On the day I took my winning image, I rested my 500mm lens on a beanbag in the car window.
Since then, I acquired a door bracket for our vehicle, making panning so much easier.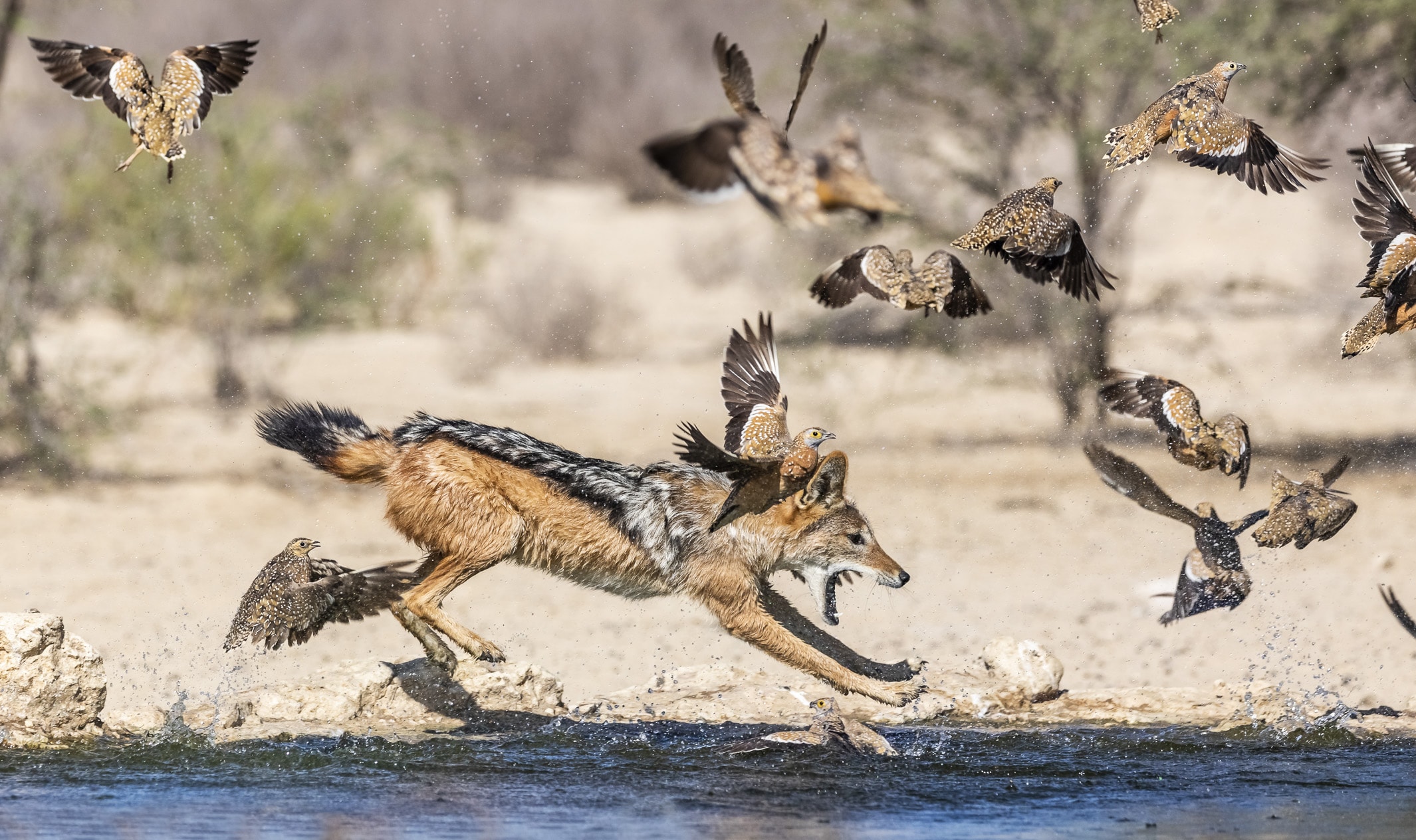 I've photographed jackal hunting at that specific waterhole previously, so I knew it well.
I planned to spend 4 days at the same spot,
with that same cheeky fella, until I got the shot that I wanted.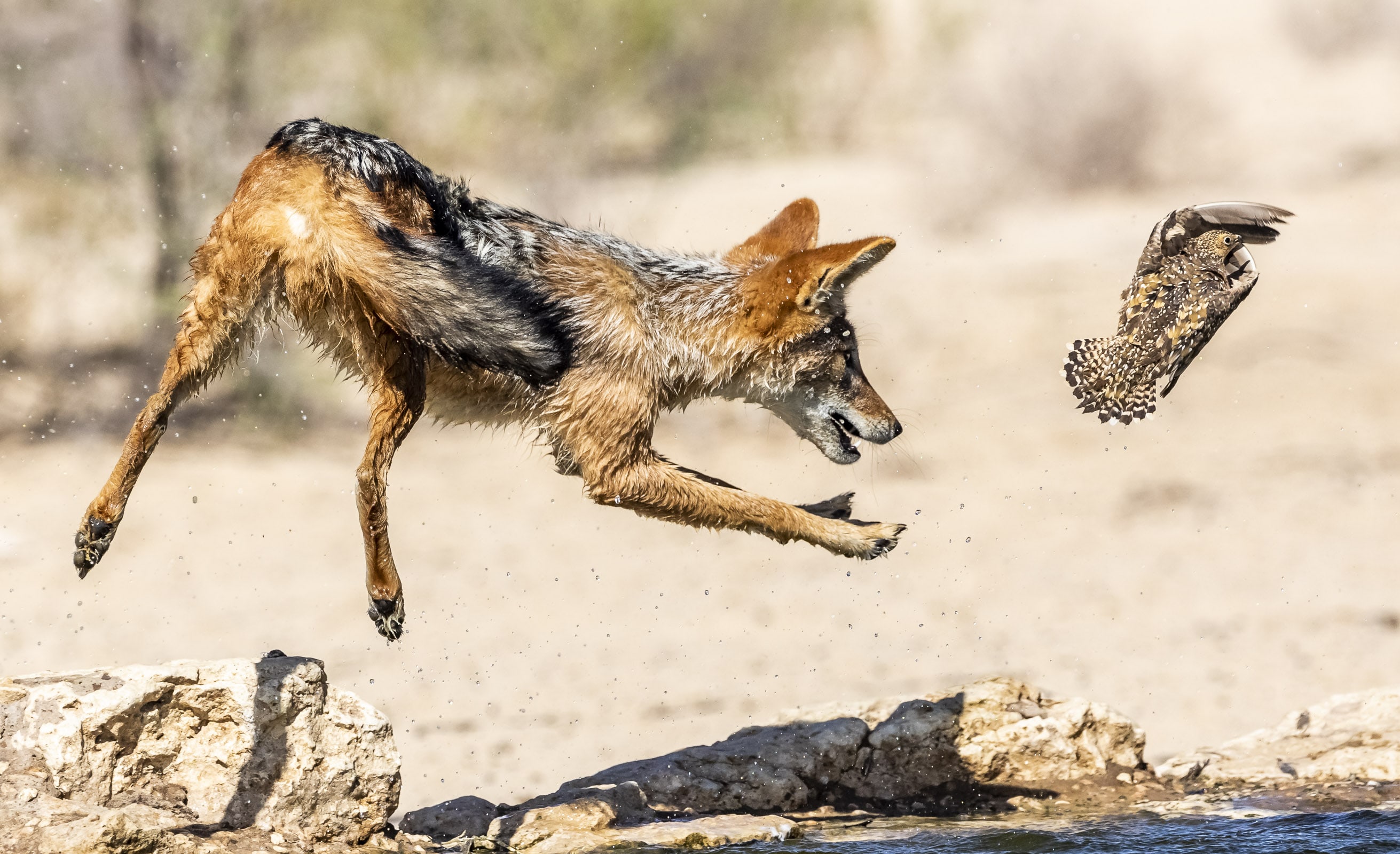 It was jackal against photographer, and I planned on winning.
It helps that there're always bateleur eagles around the same hole,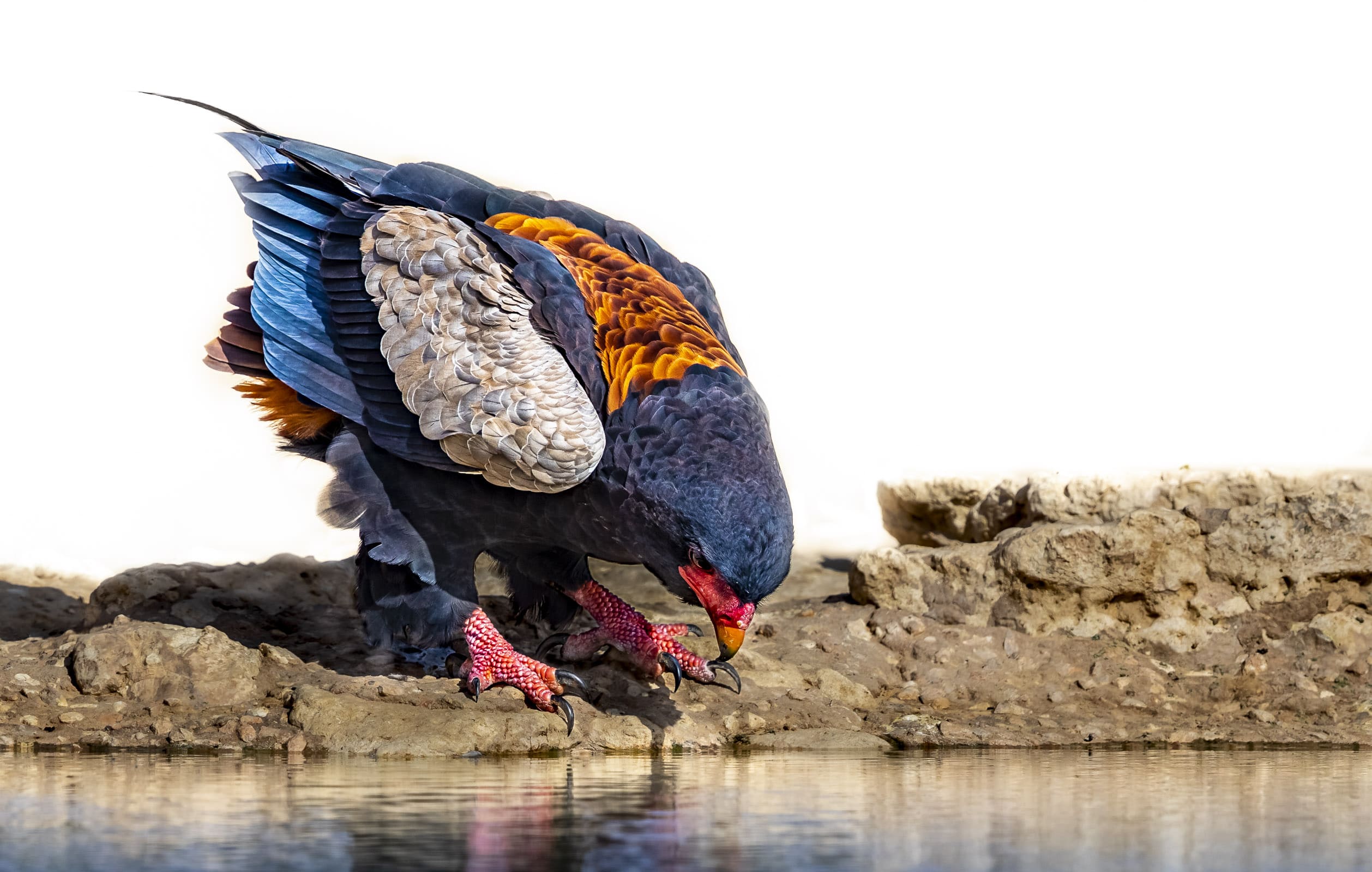 so I alternated between bird photography and the jackal, adding a 1.4x extender for the birds.


It was one of those sweltering hot days in the Kgalagadi Transfrontier Park.
Our car's battery was unfriendly enough to give us problems, so for those 4 days we had to drive without any aircon to save the battery.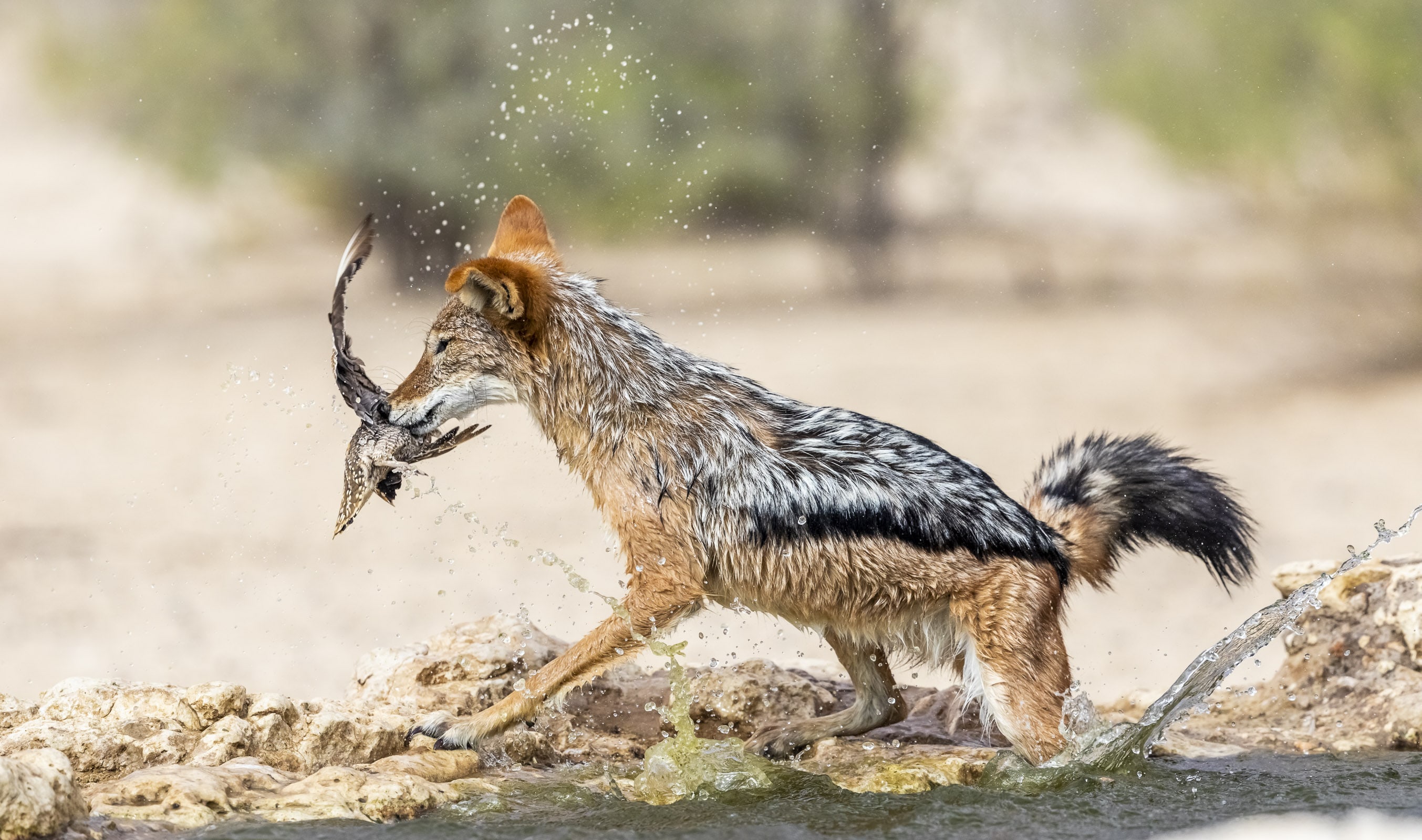 I was melting like an ice cream cone.
That was the day that I thanked my lucky stars for always carrying a foldup windscreen shield in the car, one of those cheap silver jobs that you buy at a traffic light.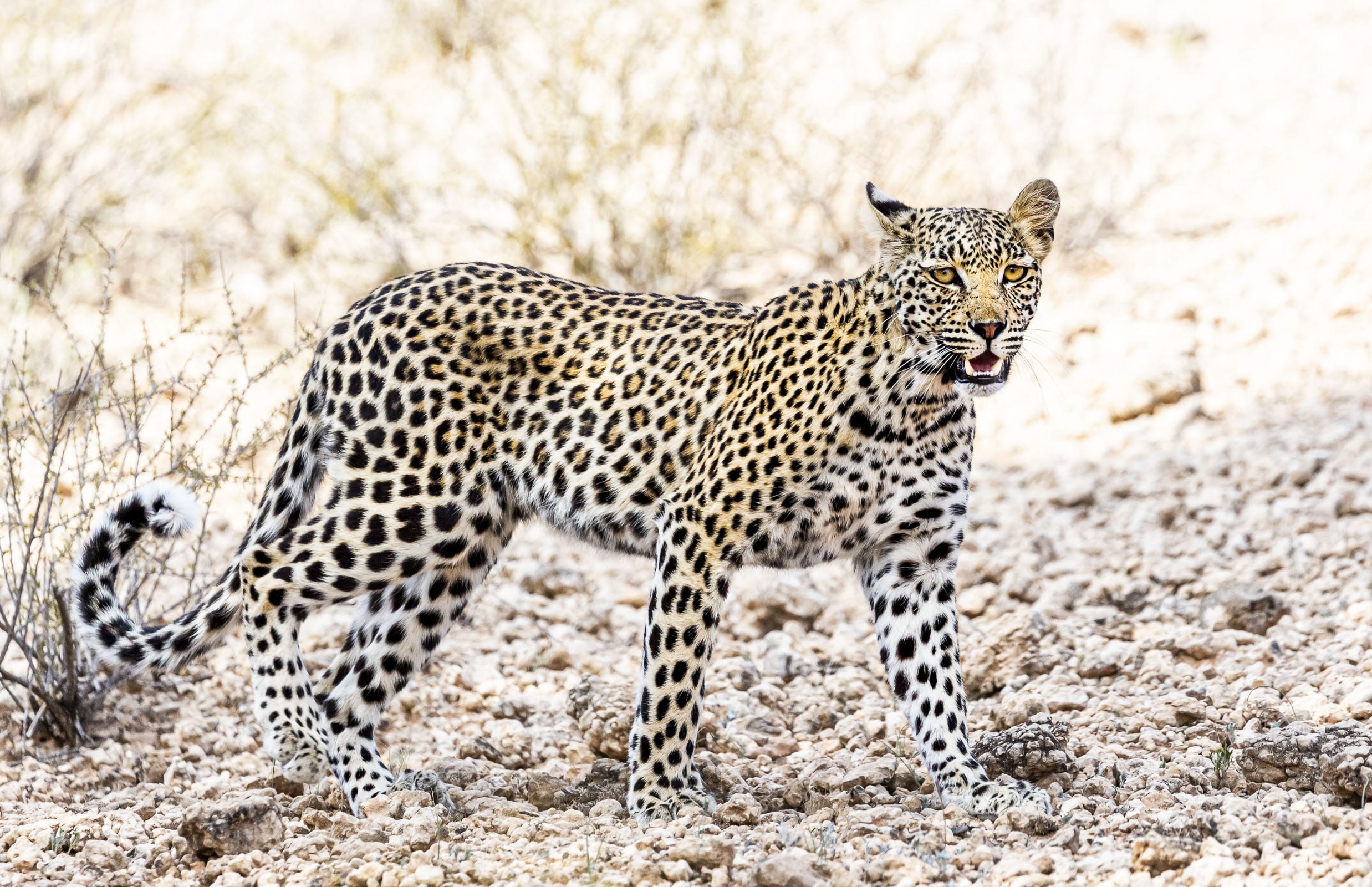 With the harsh African light, I find it very difficult to see the viewfinder at the back of my camera.
I never go without my loop viewer, a simple gadget that you place over the camera monitor to see your image without the interference of external light.
I'll rather leave a lens at home than my Hoodman loupe viewer.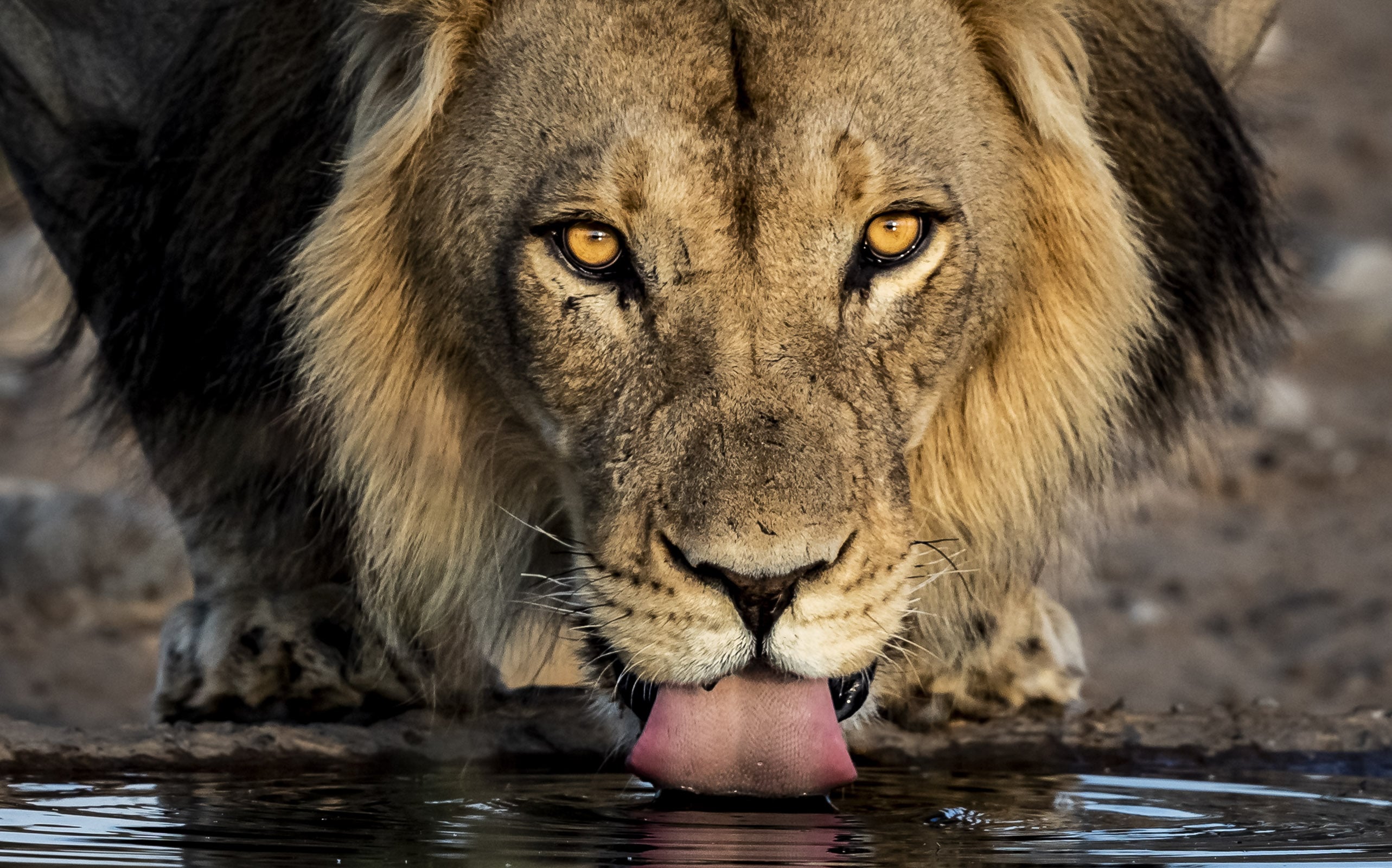 There's often wind and dust in the places where I photograph, so I never leave my camera's plastic rainjacket behind –
it has saved my camera and lenses from dust damage, more so than water damage.
I have plenty of plastic shower caps scavenged from hotels, which I pull over the lenses while travelling in a dusty vehicle.
It saves one from fidgeting with lens caps which somehow always end up in the dust.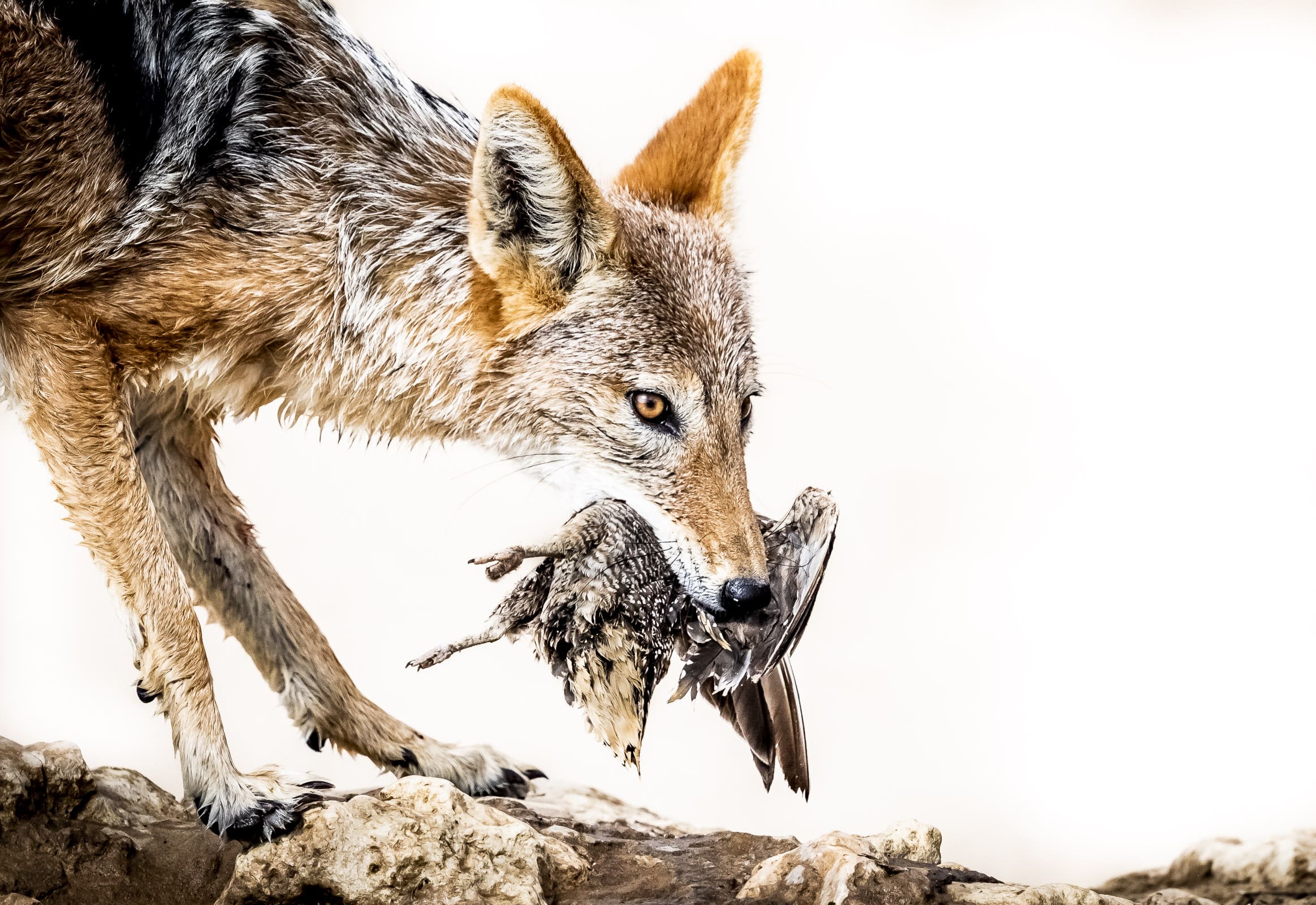 Let's get back to the day of the jackal:
Before I got THE shot, I took hundreds of photos of that jackal stalking, jumping, missing, hitting.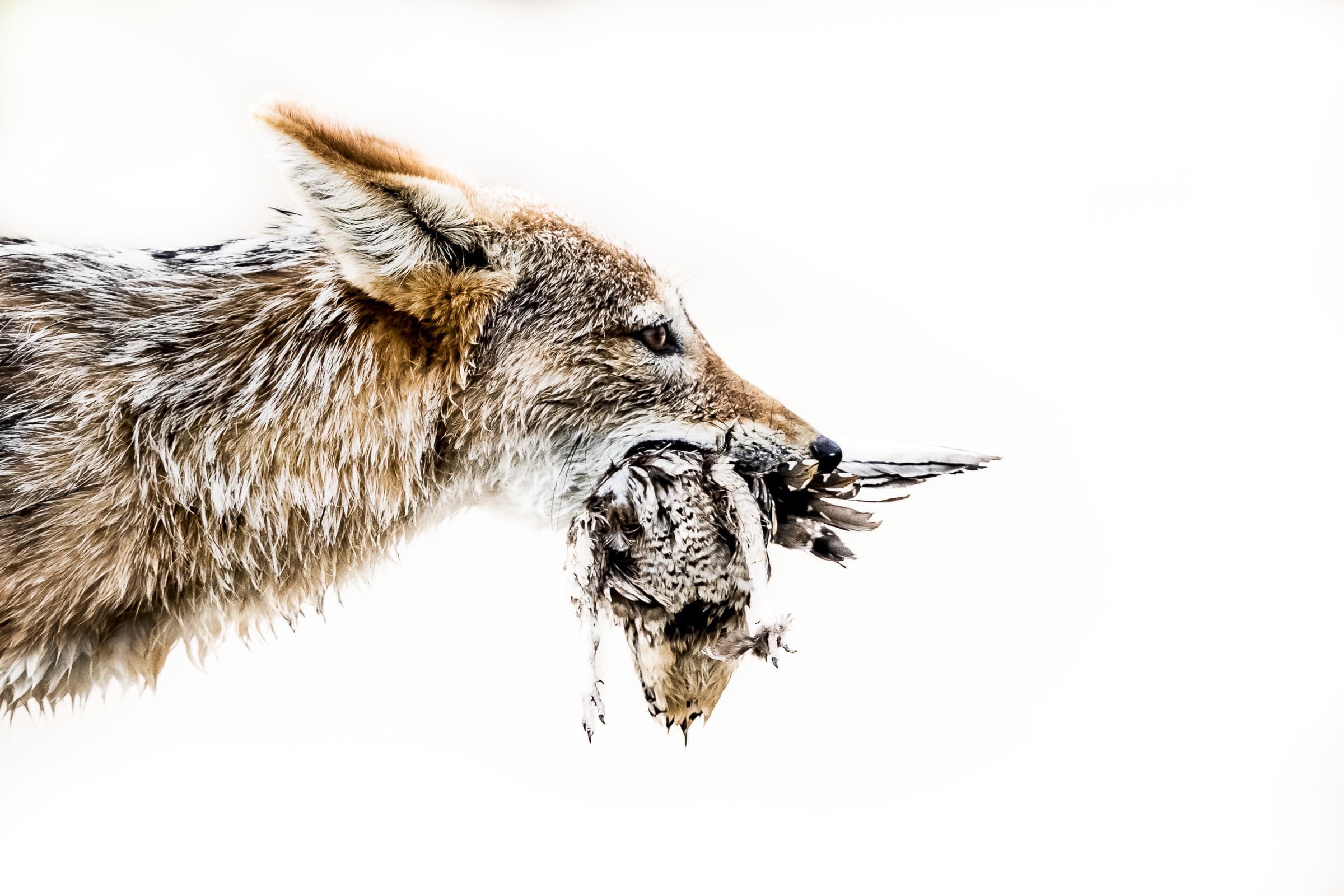 But I wanted a photo of him splashing, and the little rascal refused to splash as per my order.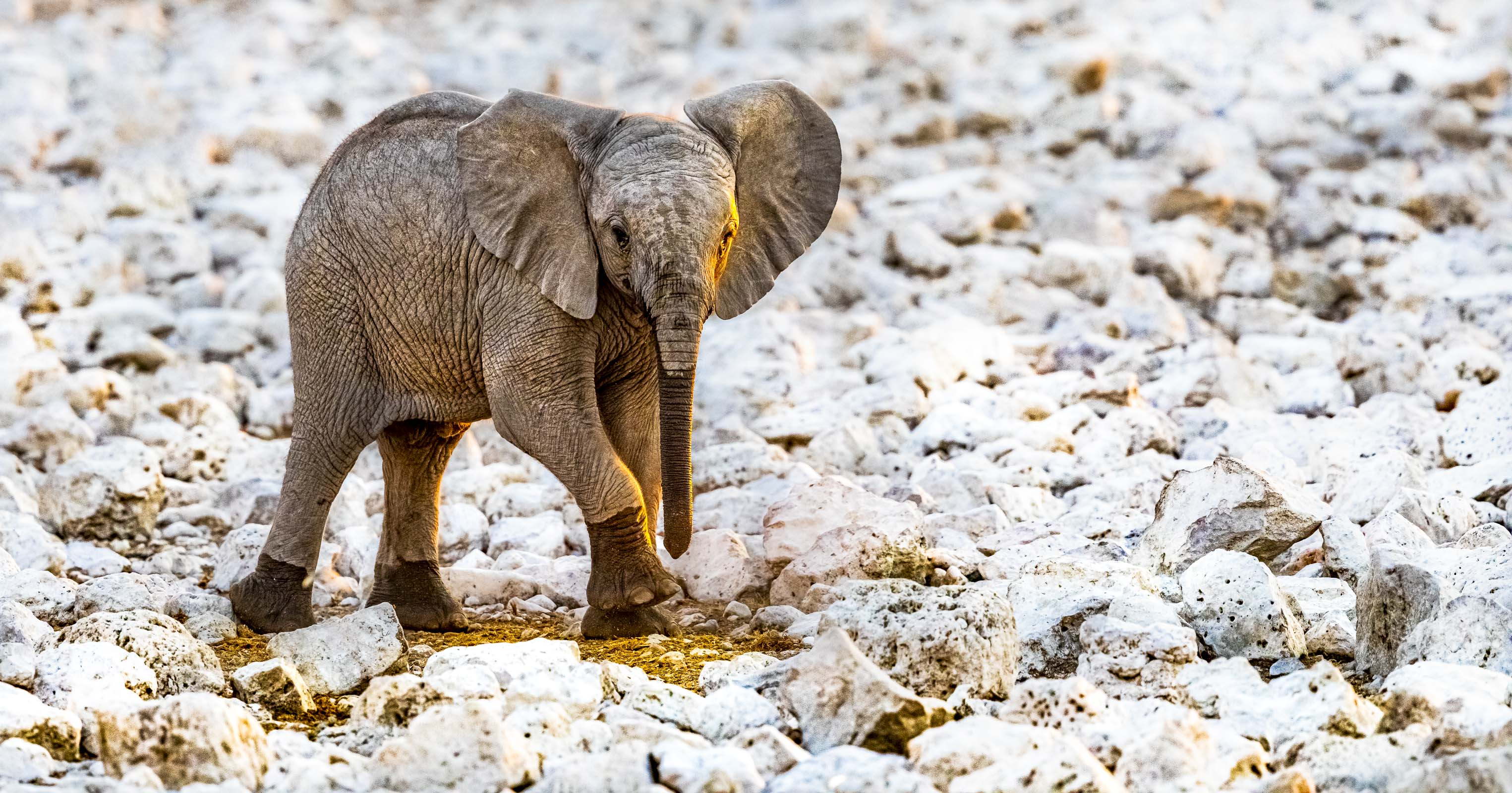 The annoying challenge with wildlife photography is that the subjects simply don't listen.
They haven't read the rule book of acting, or protocol, or manners.
They're often upredictable and disobedient, having no respect for your professional attitude or your time.
Wildlife beats its own drum, dances to its own tune.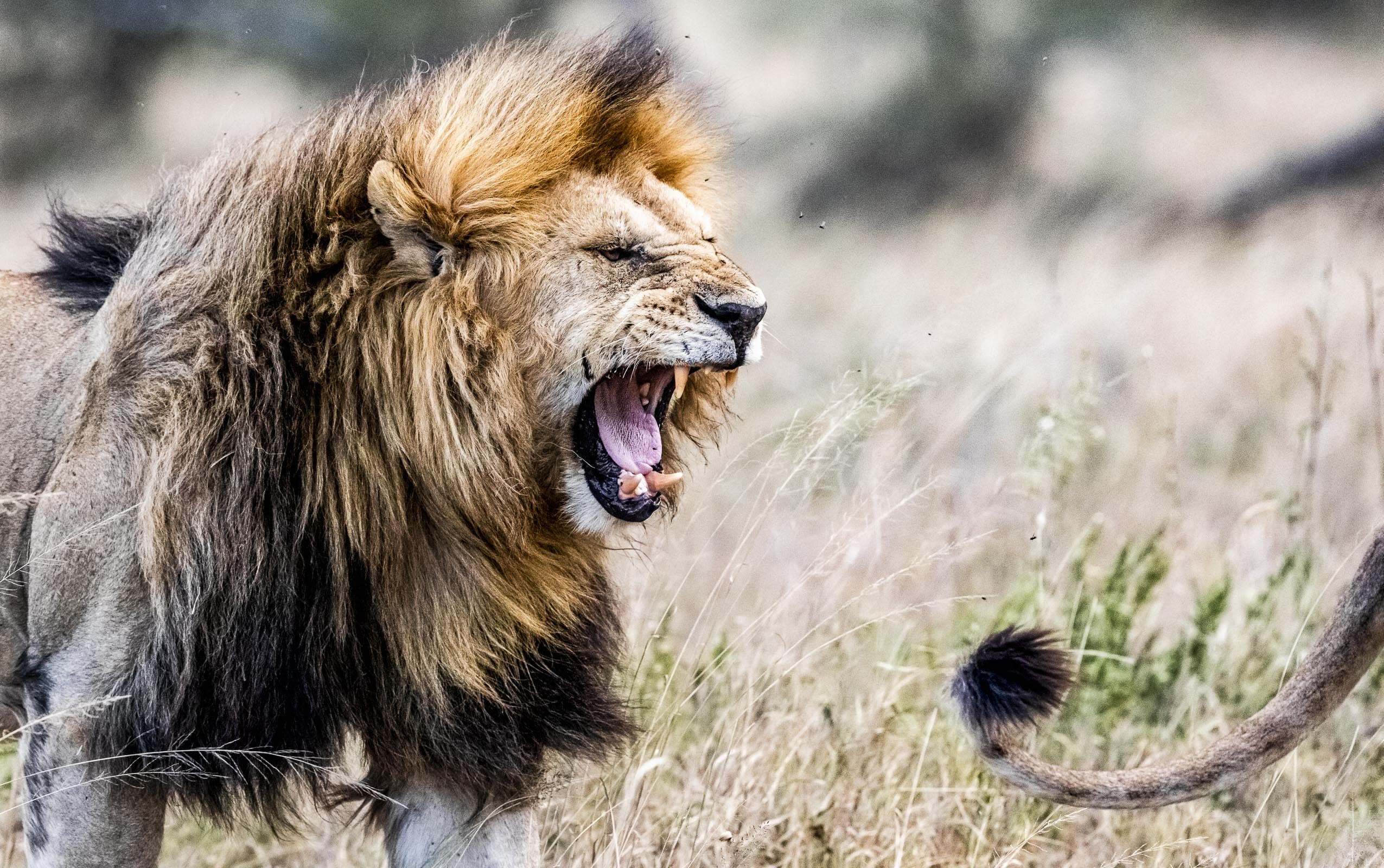 A lion doesn't say "cheese" when you instruct him to.
When you say "OK guys, take number 2", the cheetah turns her back at you.
Which other genre has its subjects running off, hiding behind foliage and giving you a bum shot?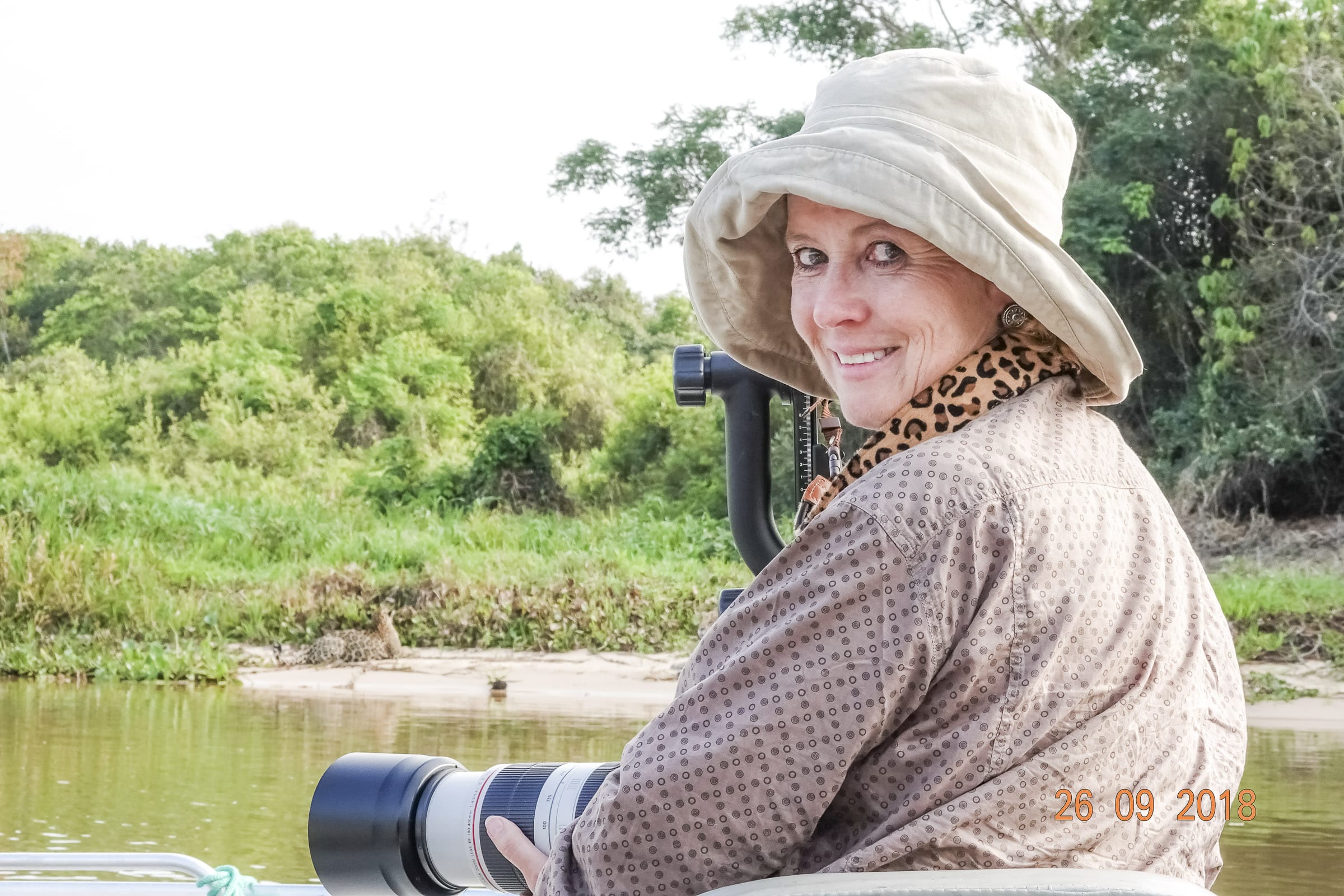 So the first requirement for a good wildlife photographer is time, lots of it,
and patience, and then some luck.
I've been out on a river in the Pantanal searching for jaguars when for days we don't see a single one.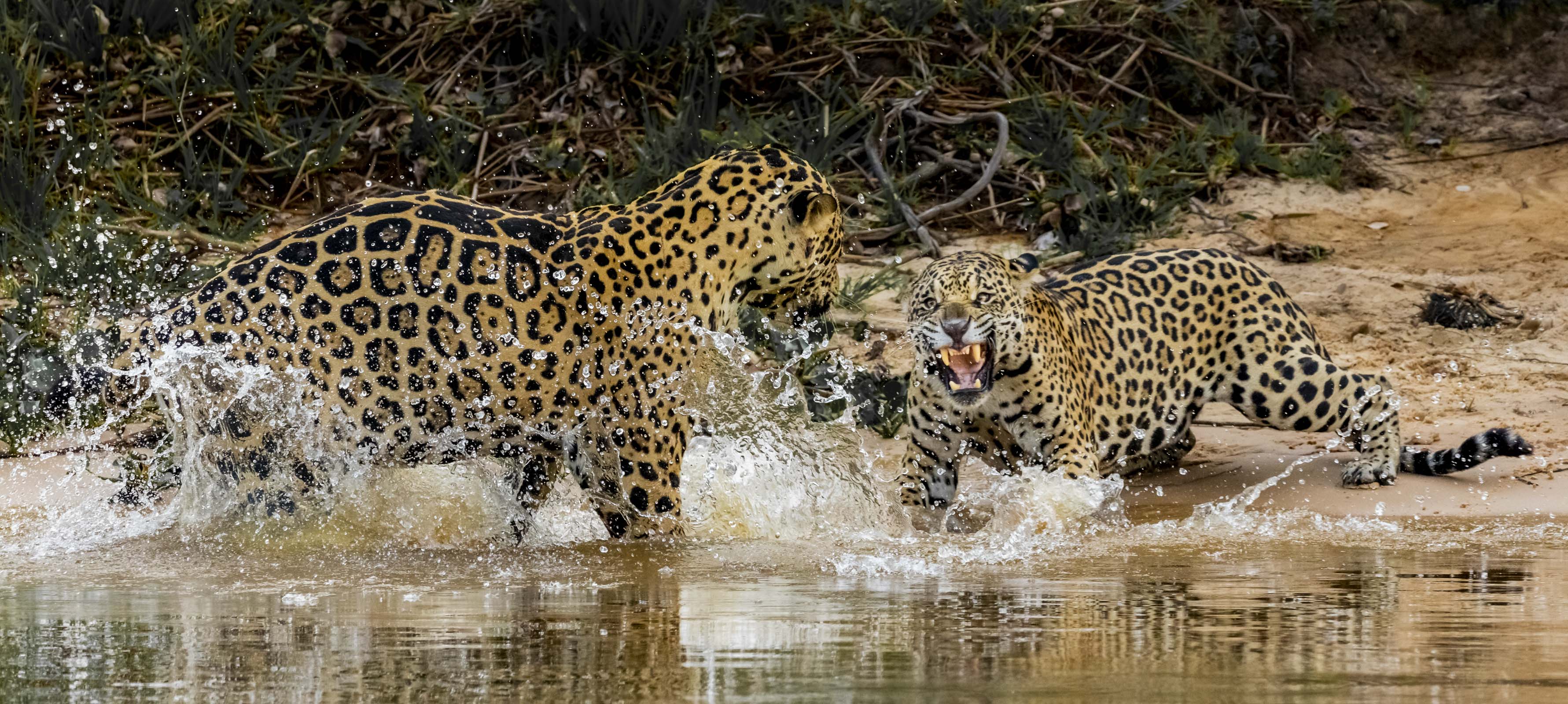 Then, the next day, we see 8 in one day, including a mating pair giving several explicit mating displays in the open.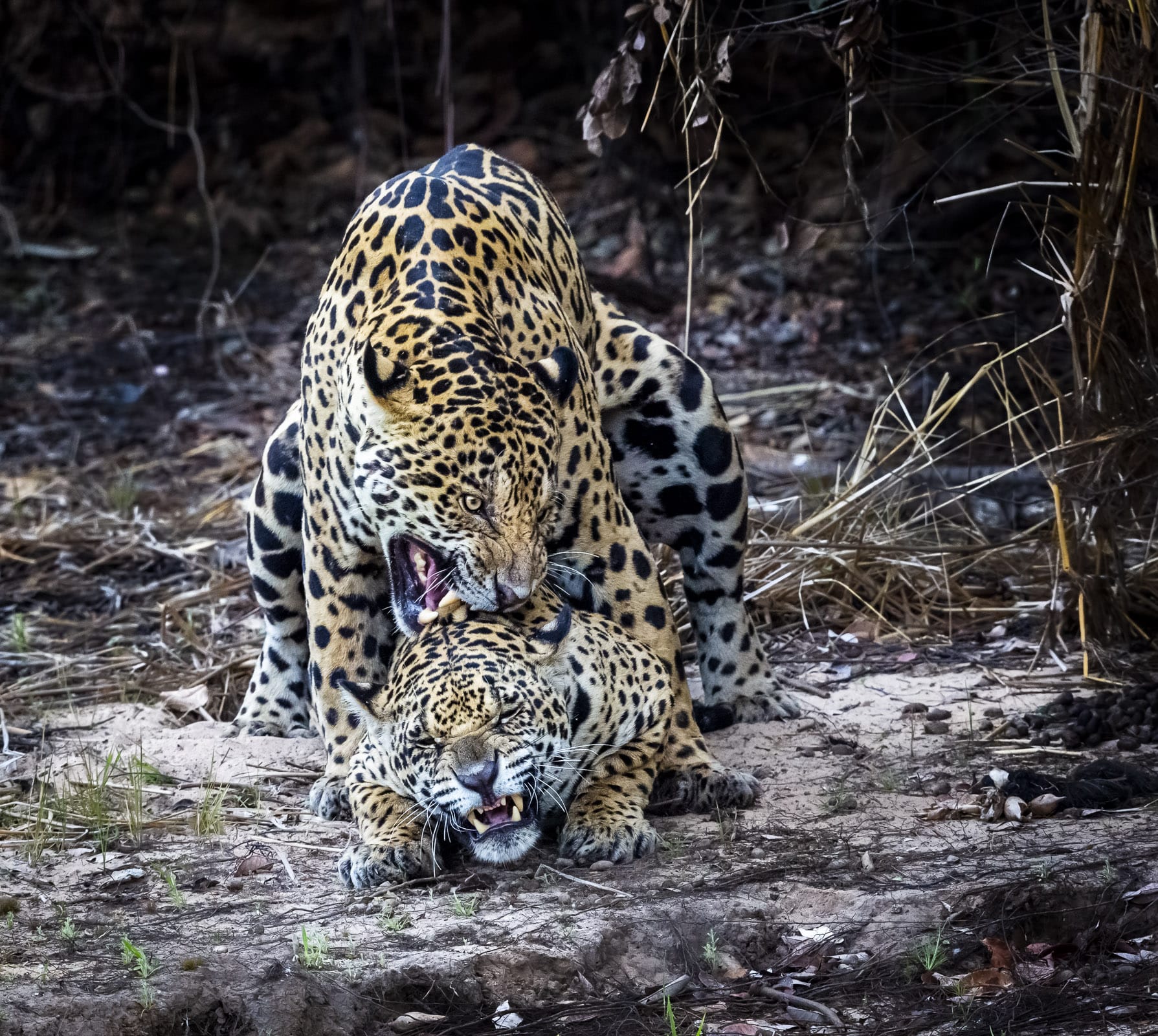 That's something that has very, very seldom been photographed.
You don't get that kind of shot by lying next to the pool at the hotel sipping cocktails – you get it by being out there, your camera and you, ready,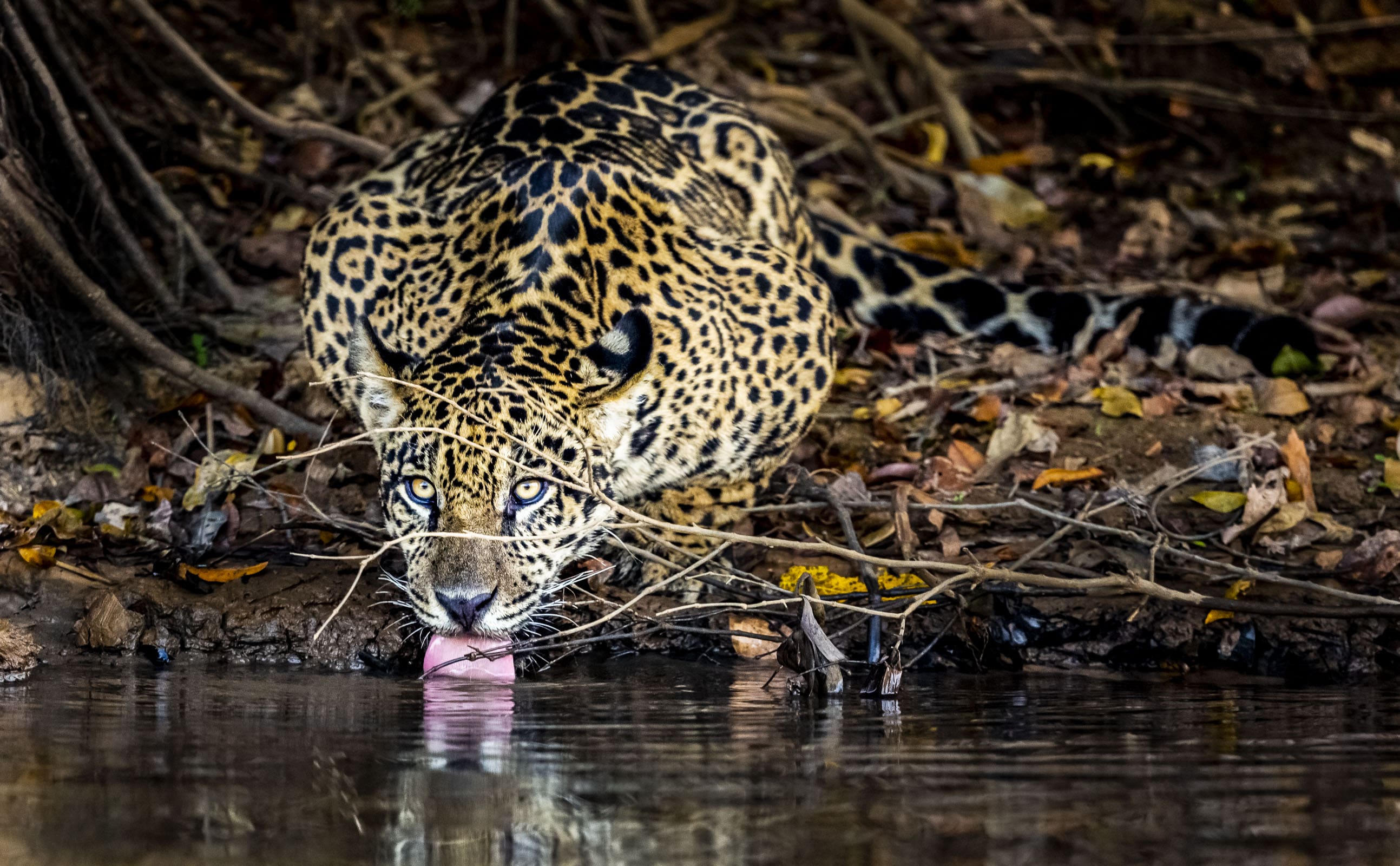 Sometimes you get these shots from missing lunch and having a grumpy husband on account of his growling tummydd and his cramped legs, stiff from sitting in an uncomfortable position.


At last, on day 3 of my jackal shoot, about to pass out from the heat in the car, Mr Jackal decided: to splash out.
I was ready for him, I've paid my school fees sitting at that waterhole, studying my photos on the computer at night.
Mr Jackal went on to win not only the wildlife section of the Africa Photo Awards,
he also got printed as a full page image in the BBC Wildlife Magazine,
the winning photo in this magazine's readers contest for November 2019.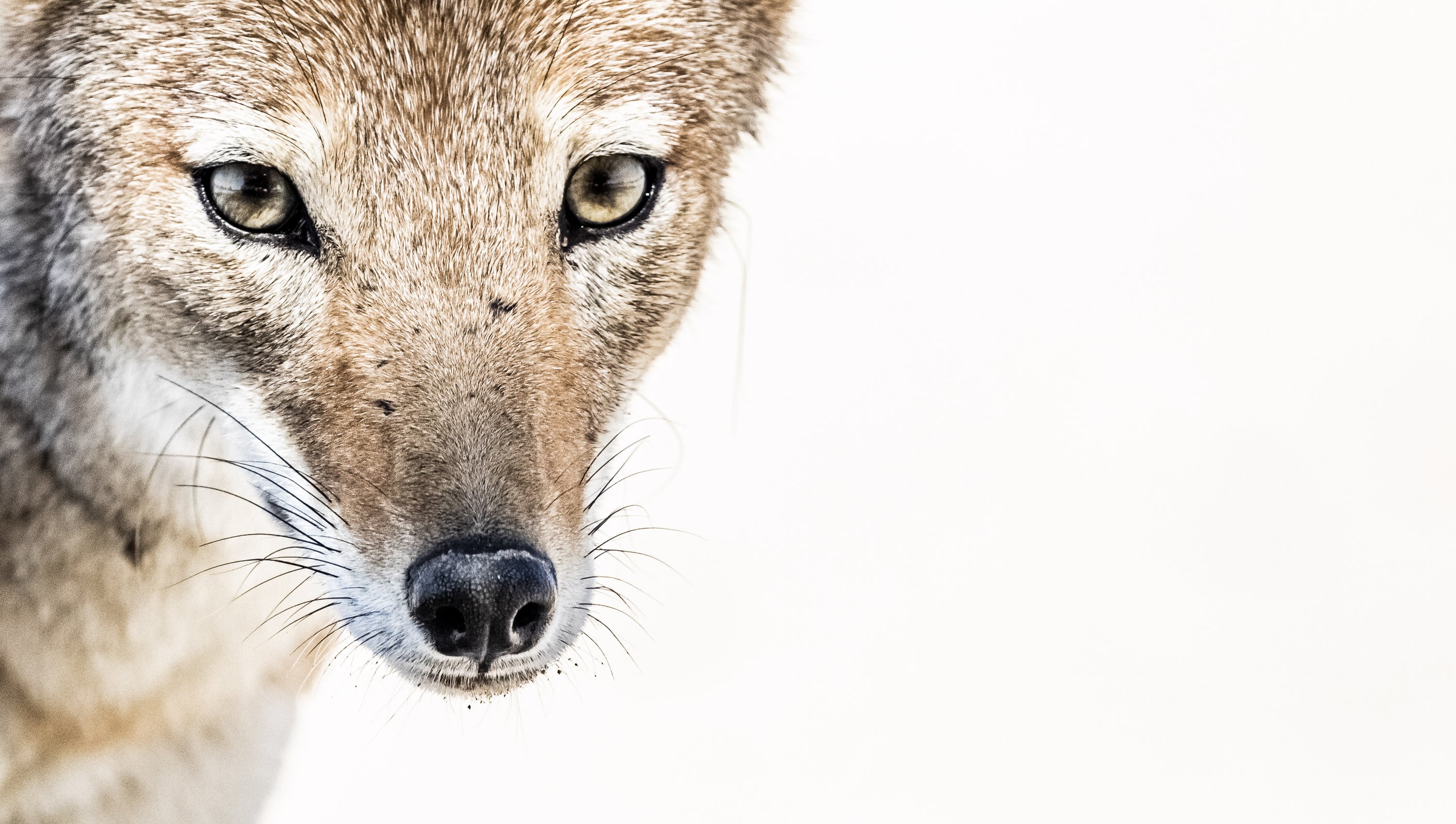 I'm truly honoured and humbled and I hope the jackal feels AS humbled and honoured,
but somehow I think the little rascal doesn't give a rat's you know what.
I've always believed in myself, but it's gratifying to know that others believe in me too.
Winning the APA wildlife award put a formal stamp of approval on what I've been striving to achieve, every hour of my day, seven days a week, for the previous 3 years.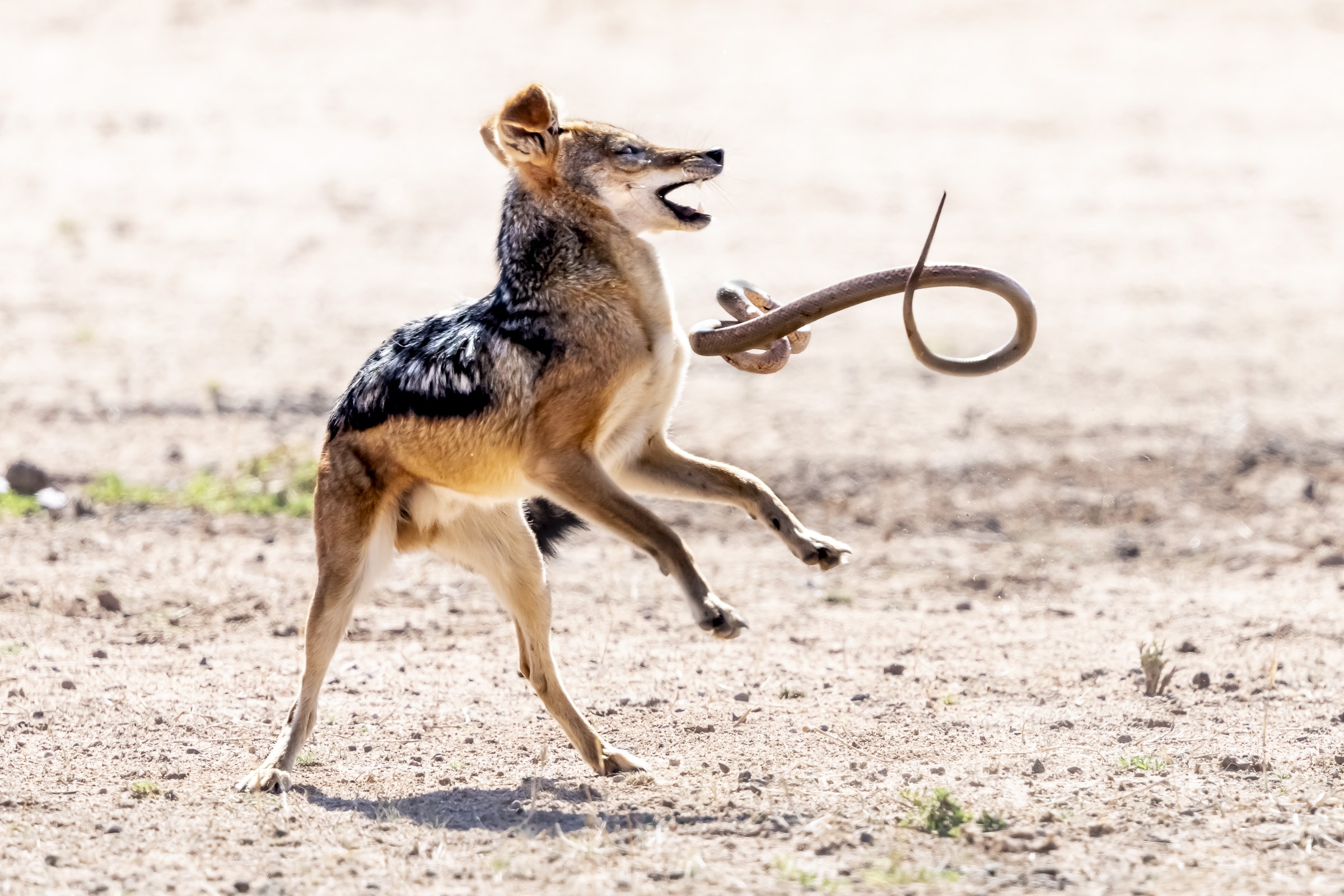 The jackal had its day.
Seeing my image in print at the exhibition made me realize that I don't print enough.
Nothing beats the image on paper, that feeling of connecting on a visual and a tactile level; touching the paper.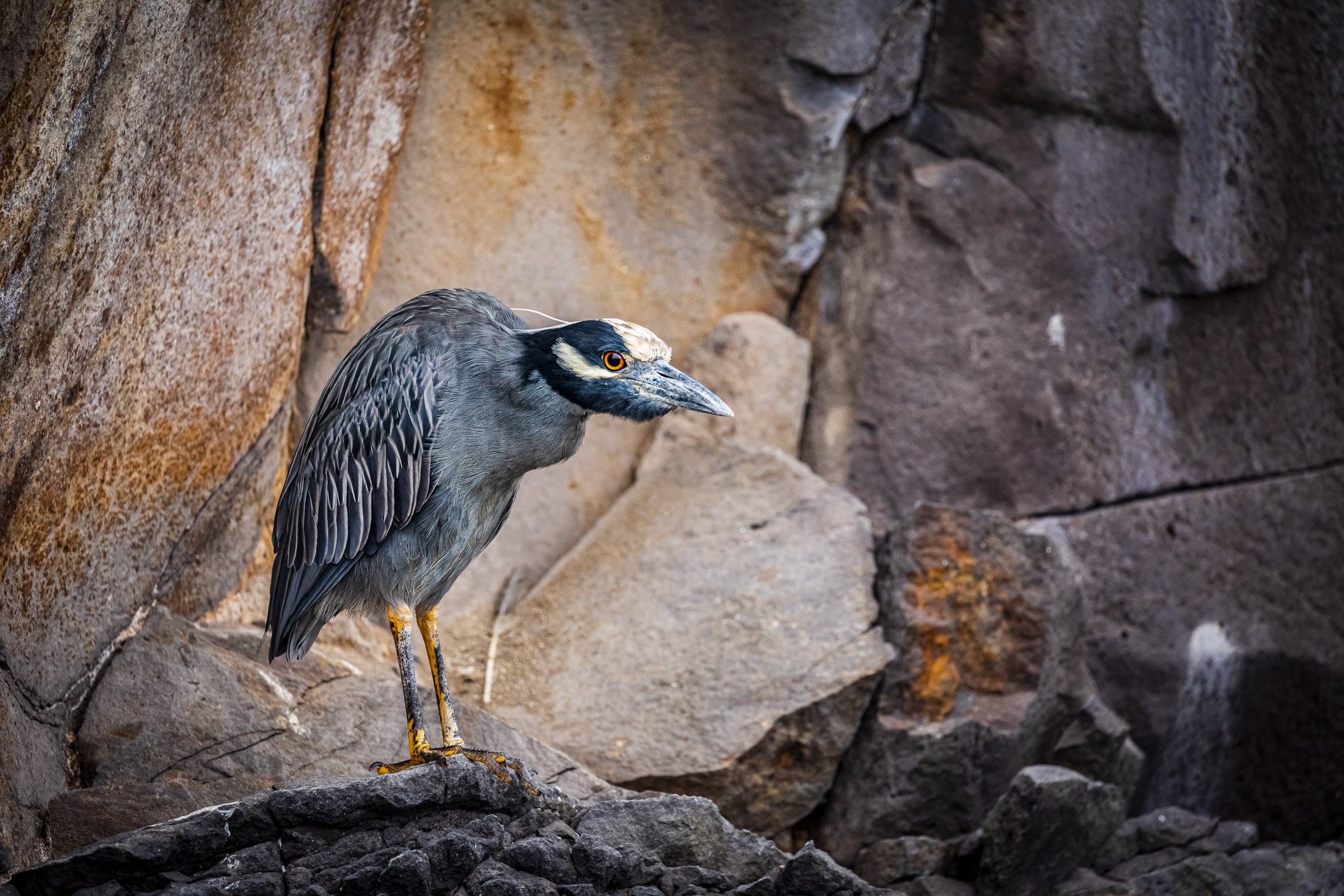 All my images are for sale as art prints and they grace some amazing places. With my background in interior design, I can see my images on a client's wall and I feel privileged every time someone affords my work, a space in their home.
It makes me part of that client's world.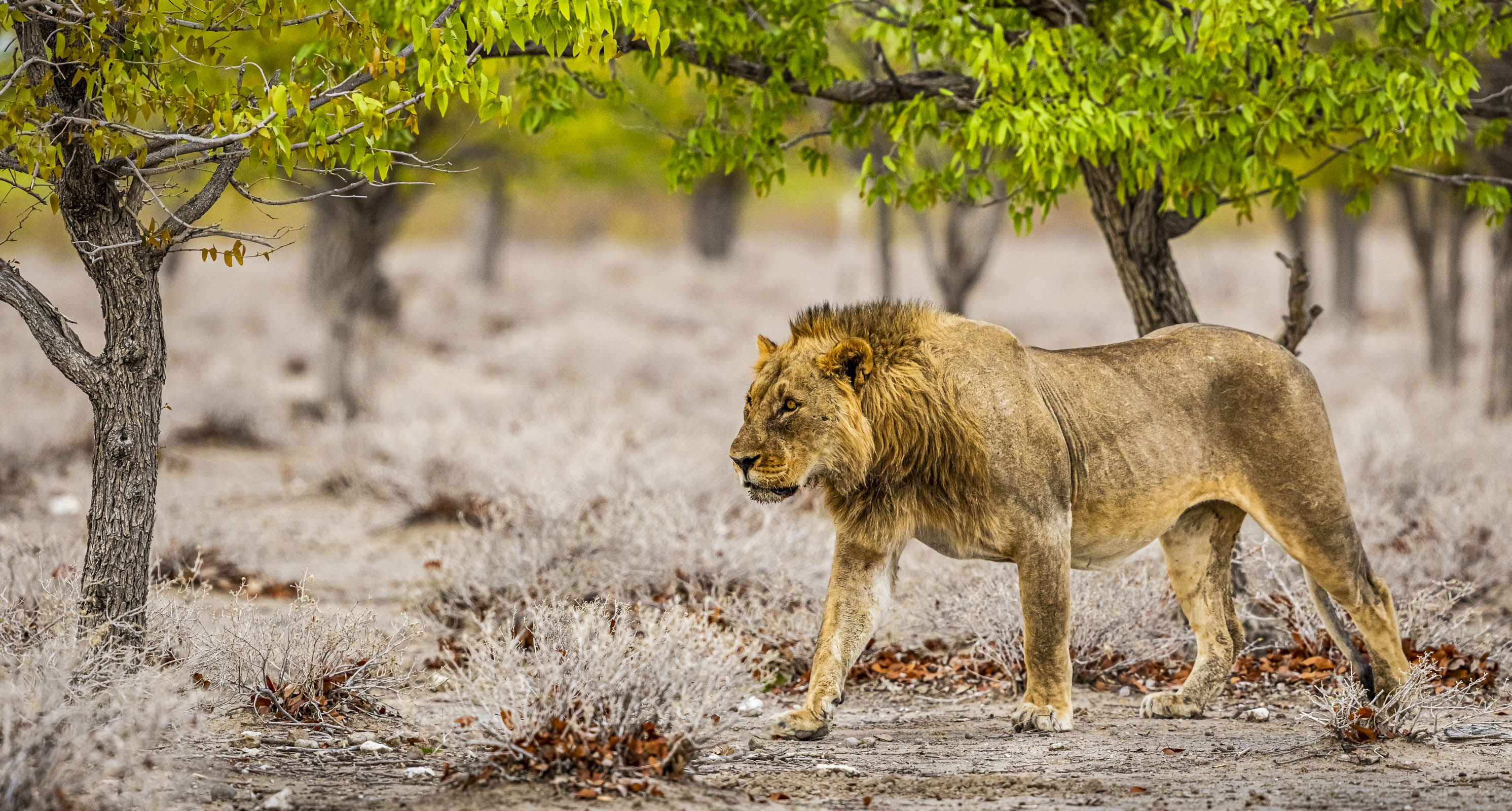 I've created many a photo album through Q-photo in Pretoria, using their Picasso software.
I thoroughly enjoy the process and the end results.
Maybe it's time for a book on wildlife photography?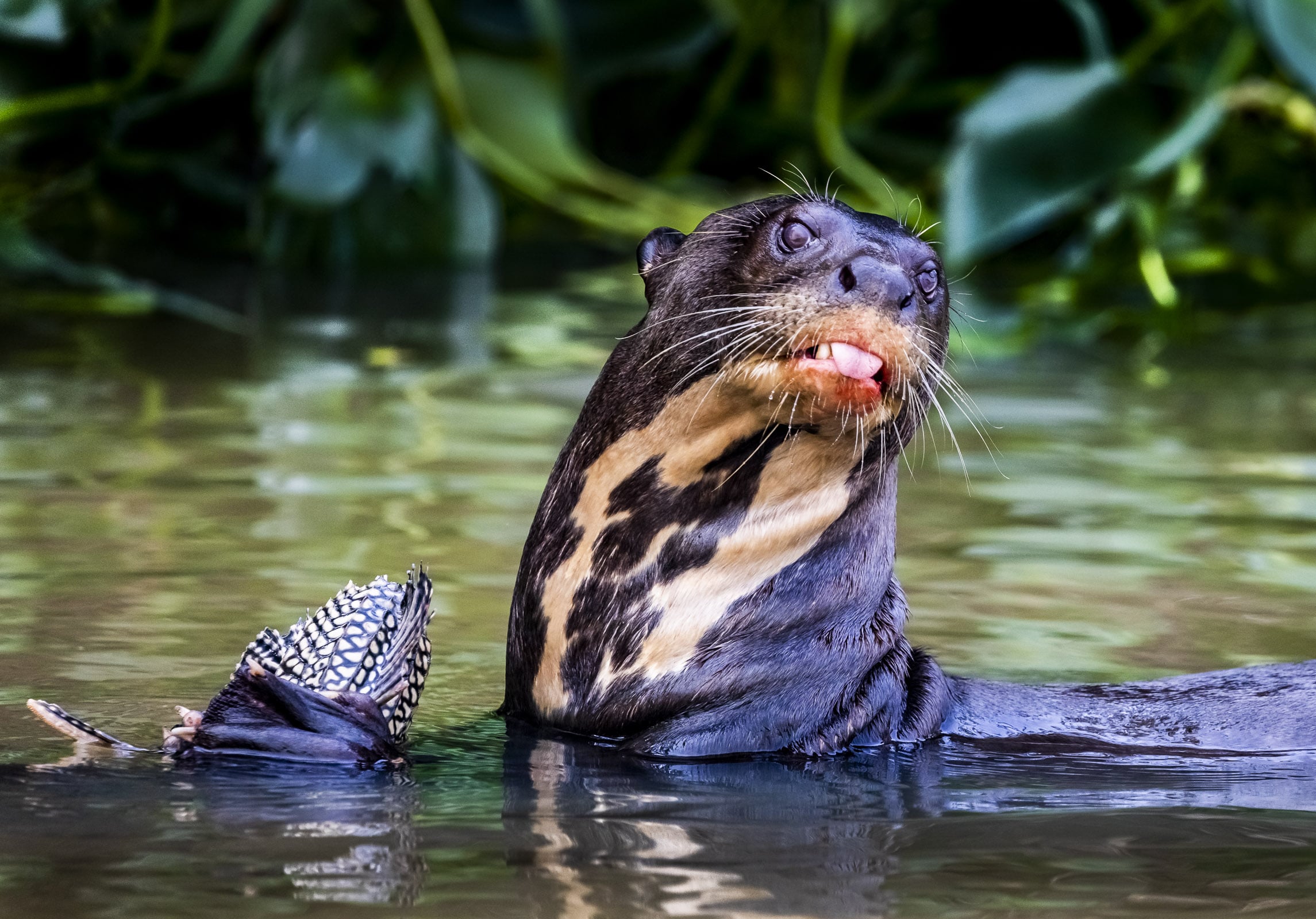 Richard Attenborough messed up wildlife photography for the rest of us.
The brilliant guys working for BBC and Discovery have set standards that littlies like I can only dream of, they've totally spoilt the public with spectacular field work.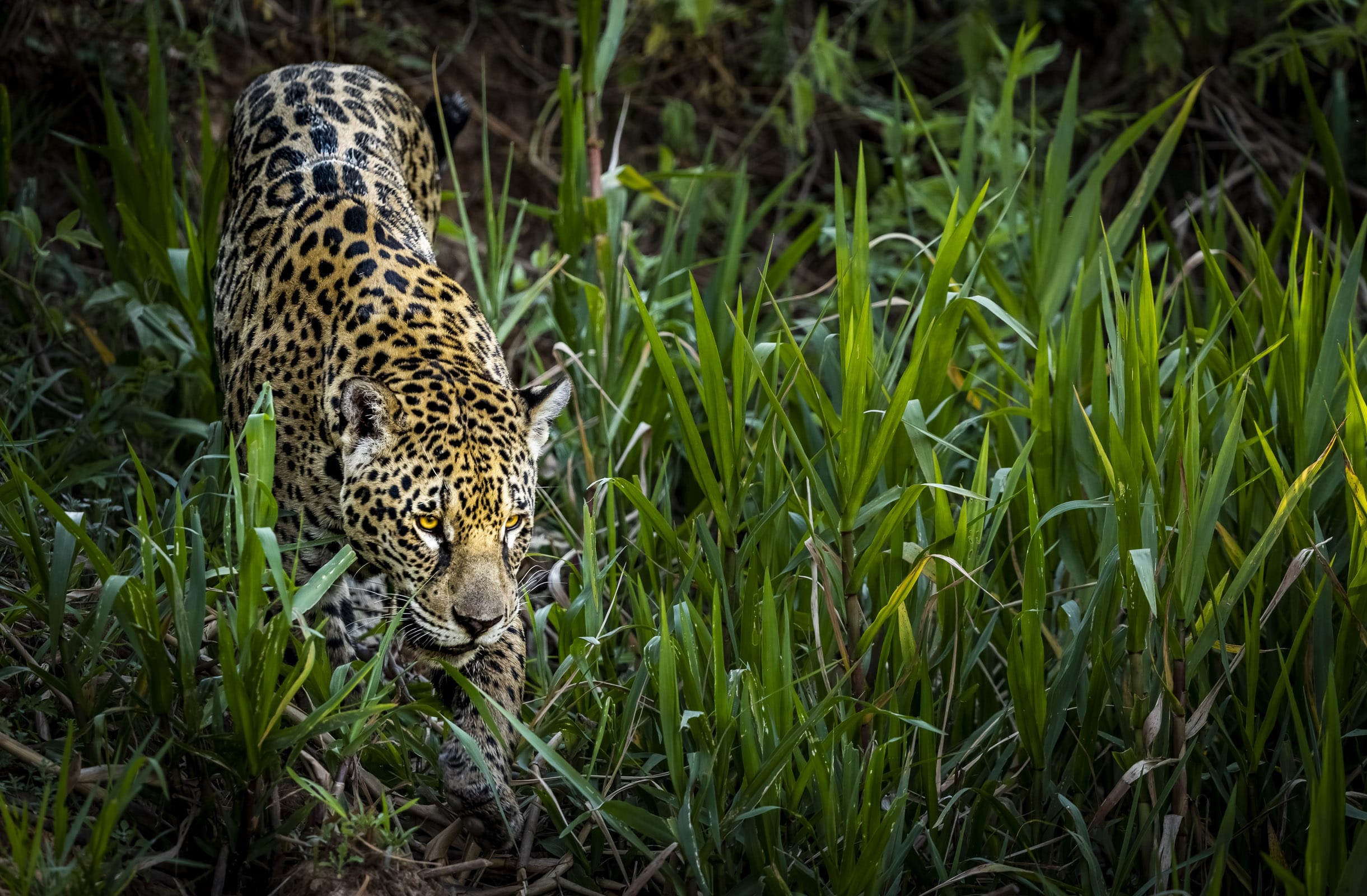 Most of us do wildlife photography as a sideline, we stay in the shadows.
Some work as tourist guides, some train new photographers.
Only the very, very best can bill for their time – it's not like booking a studio session or an event and knowing in advance that this will pay for your supper.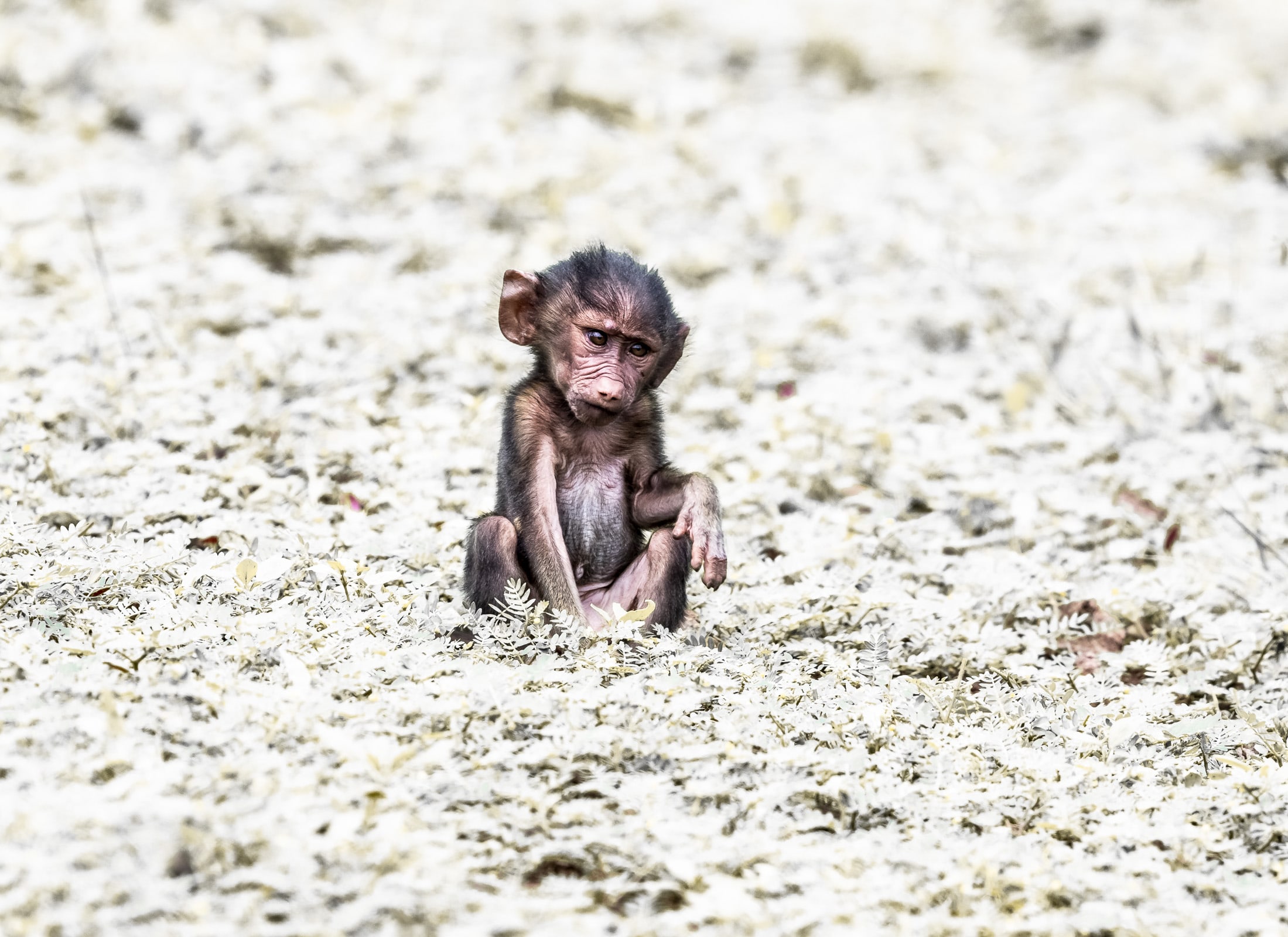 For most of us, even if we sell our work in the form of prints and books, wildlife photography remains a passion, not a meal ticket.
This is stuff from the heart.
So why am I a wildlife photographer?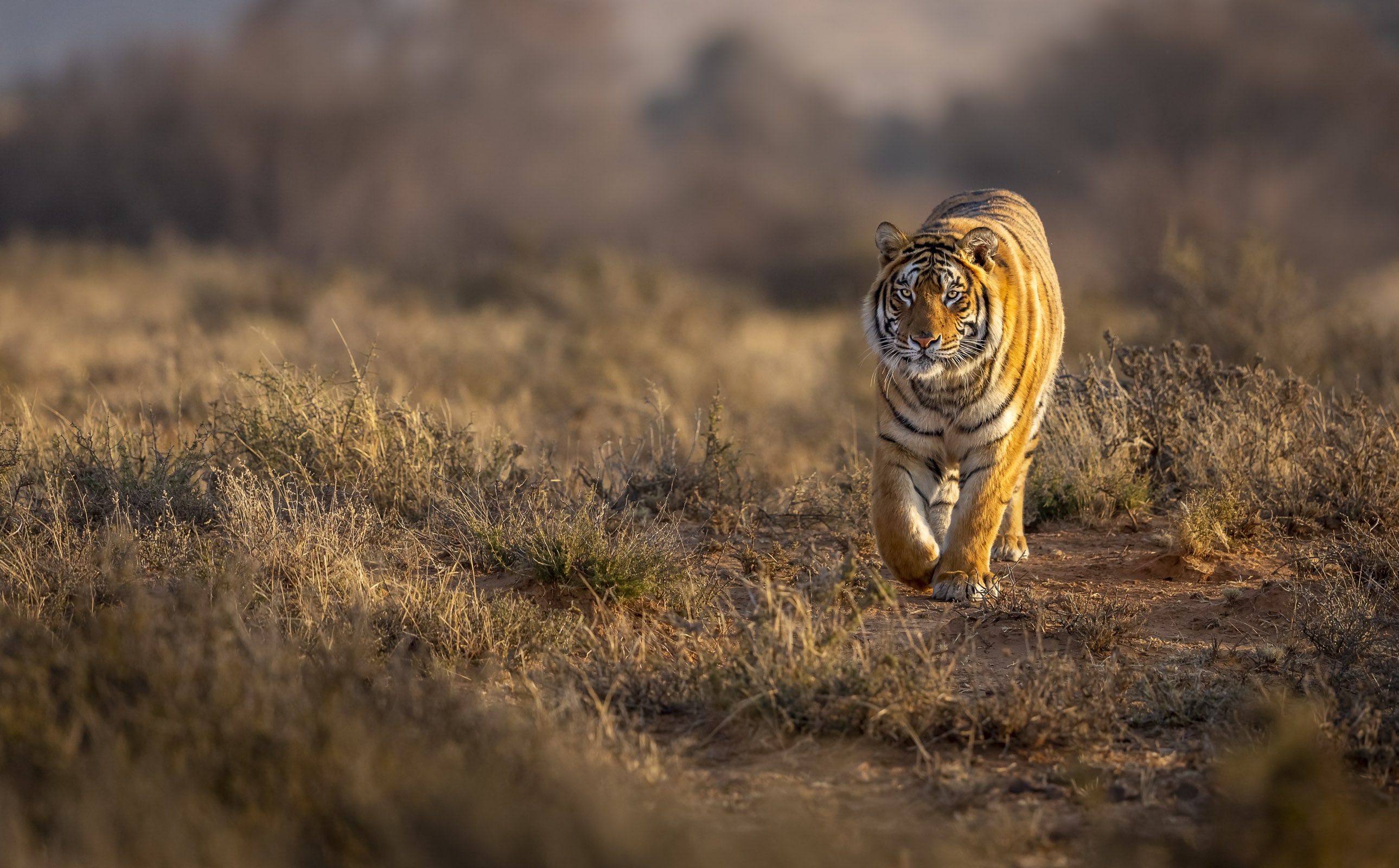 Because I'm a born gambler and I love playing when the odds are against me, against an opponent that has the upper hand.
I love watching a movie without knowing the end, and that's what a day in the bush is about.
Pot luck.
You may just strike gold when the subject decides to jump into the water and snap at its prey, and that's what keeps me snapping away.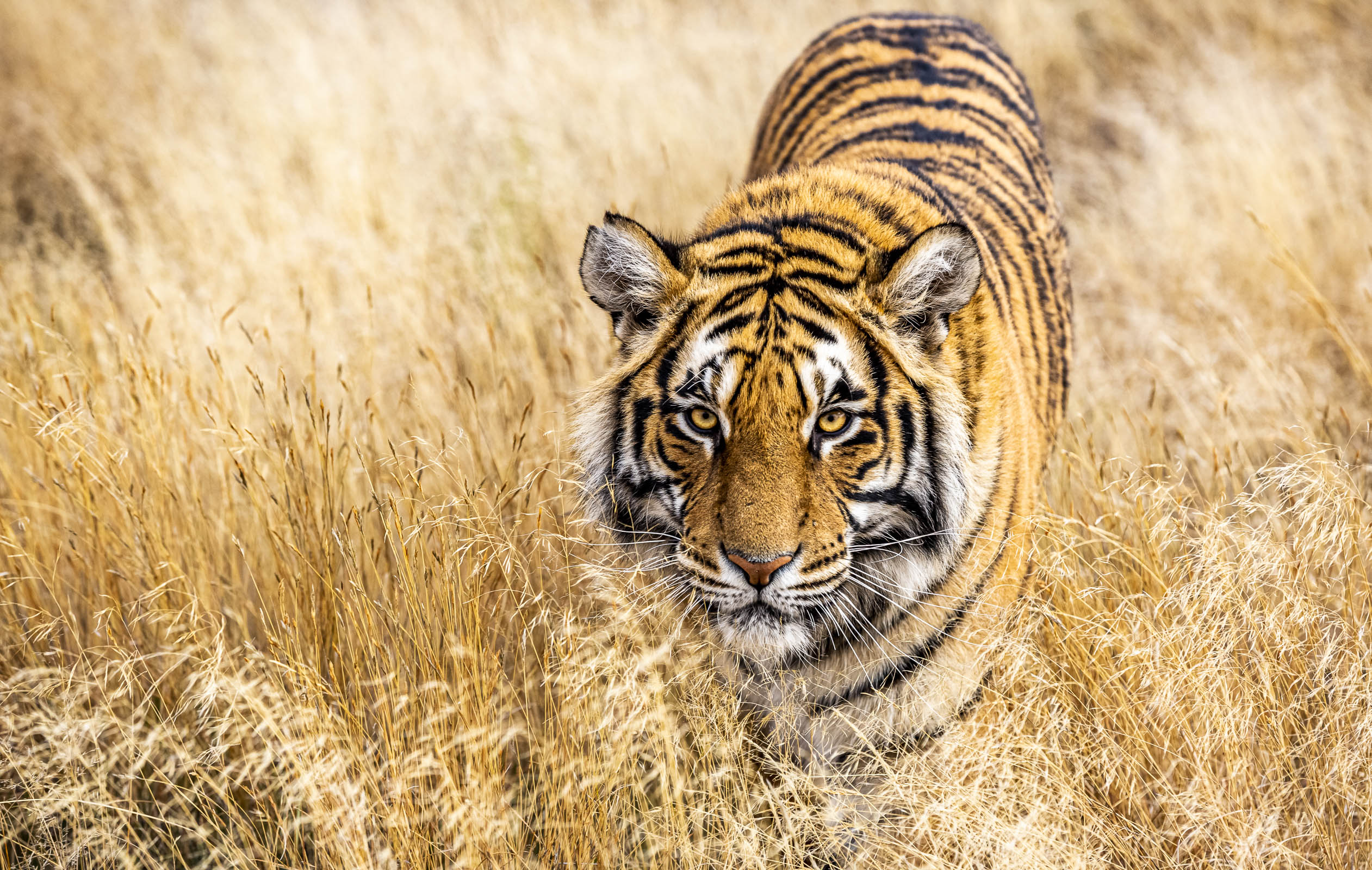 I love it when new photographers ask me how I took a shot and I gladly share what I know.
I still have so much to learn, but here are a few tips for those of you starting out with wildlife photography.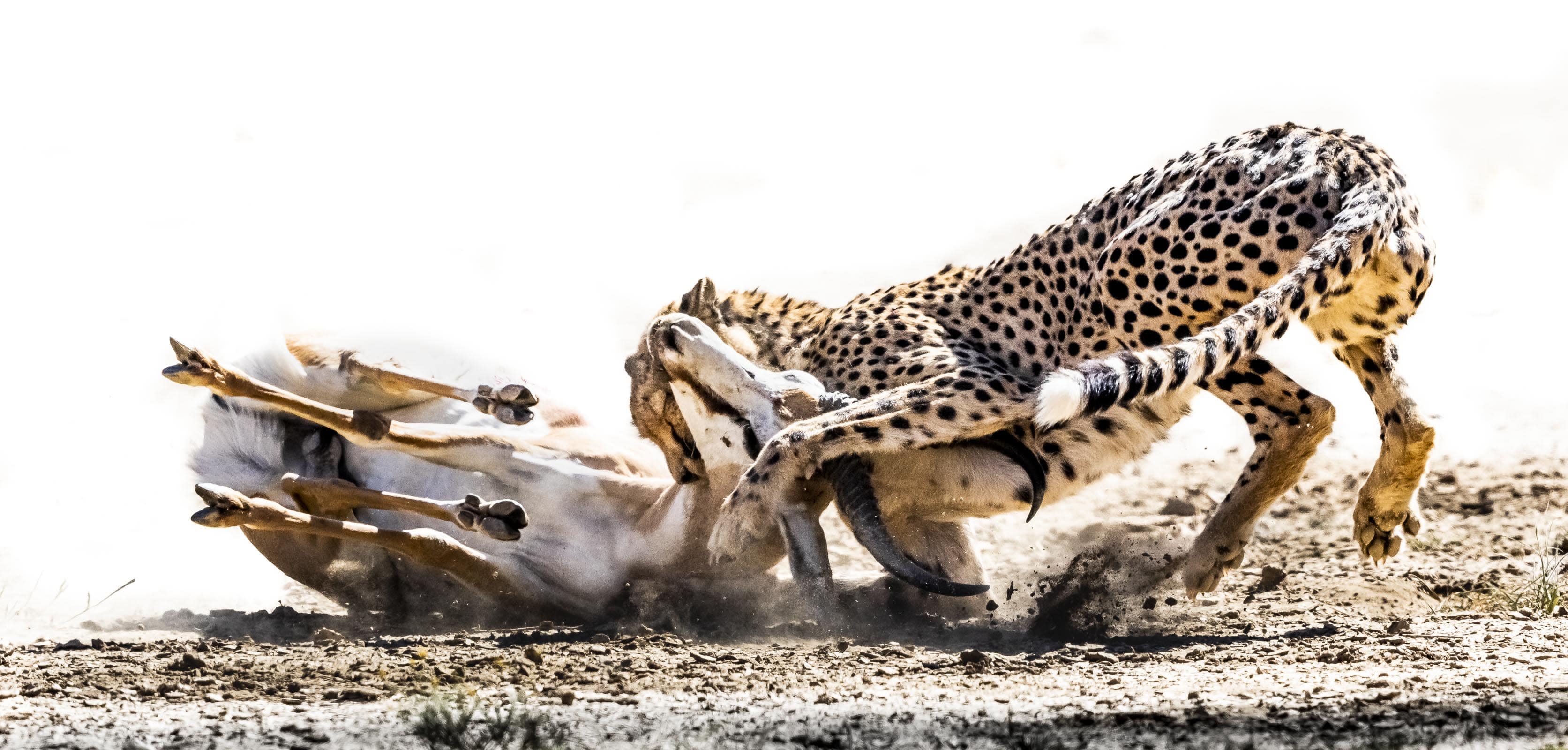 First of all, decide what you want to get out of wildlife photography.
Do you want to share your photos on social media?
Show your grandkids?
Print a book?
Make a video?
Enter a competition?
You don't need lofty ideals, but it's quite important to identify why you're doing this.
Create your own mission.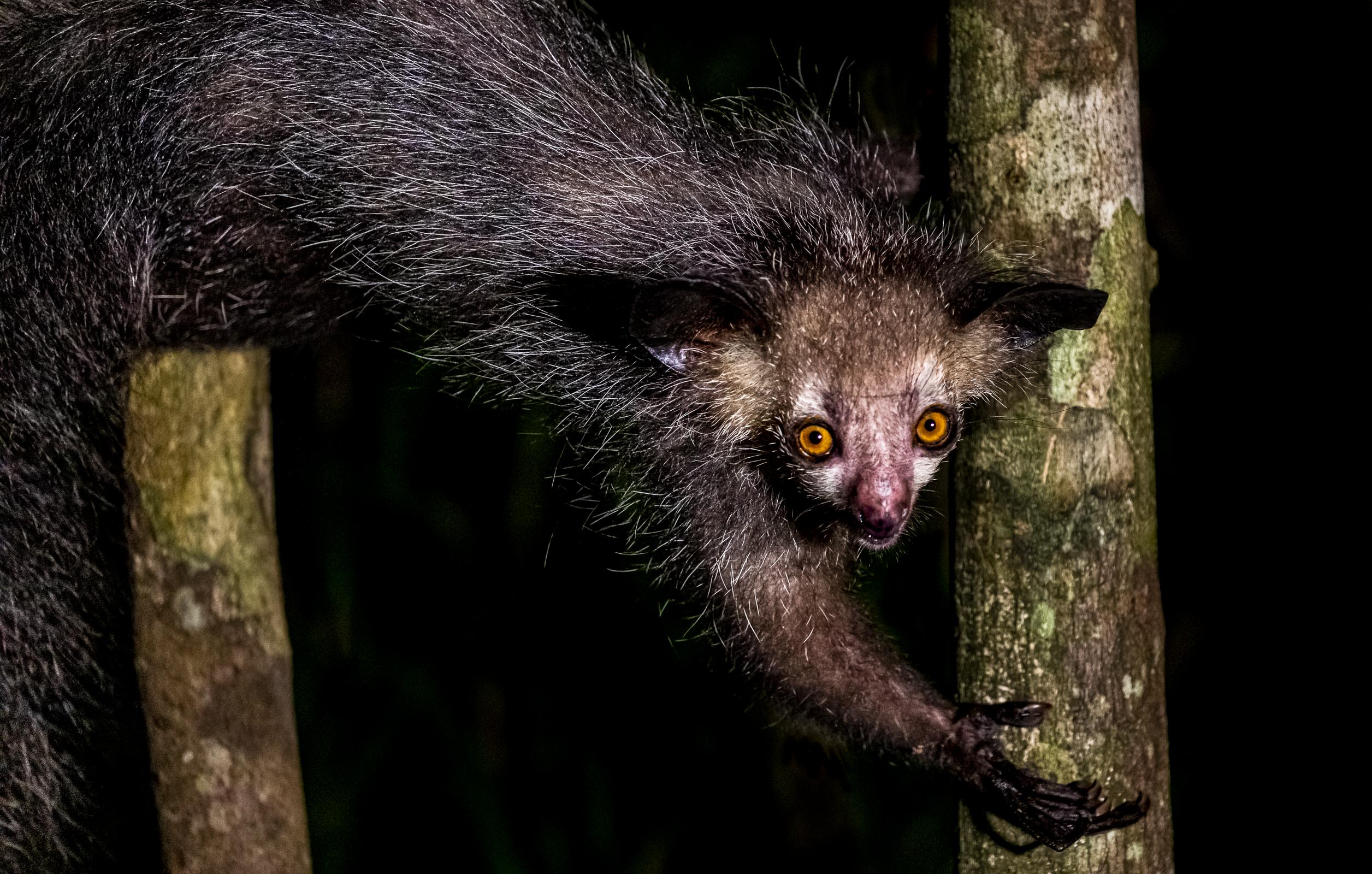 Size matters, and if you like travelling light, go small. For the first few goals, a cellphone is probably sufficient.
A good bridge camera like the Sony RX10, which my husand uses, is perfect, awesome.
It has a 600mm lens and it weighs a fraction of my gear.


But, if you want your images on the big screen,
If you want to make movie stars out of your animal subjects and print them up for that special empty space in a lounge,
then get dedicated wildlife gear, even if you buy second hand.
Learn about that gear,
study your subject and shoot in RAW.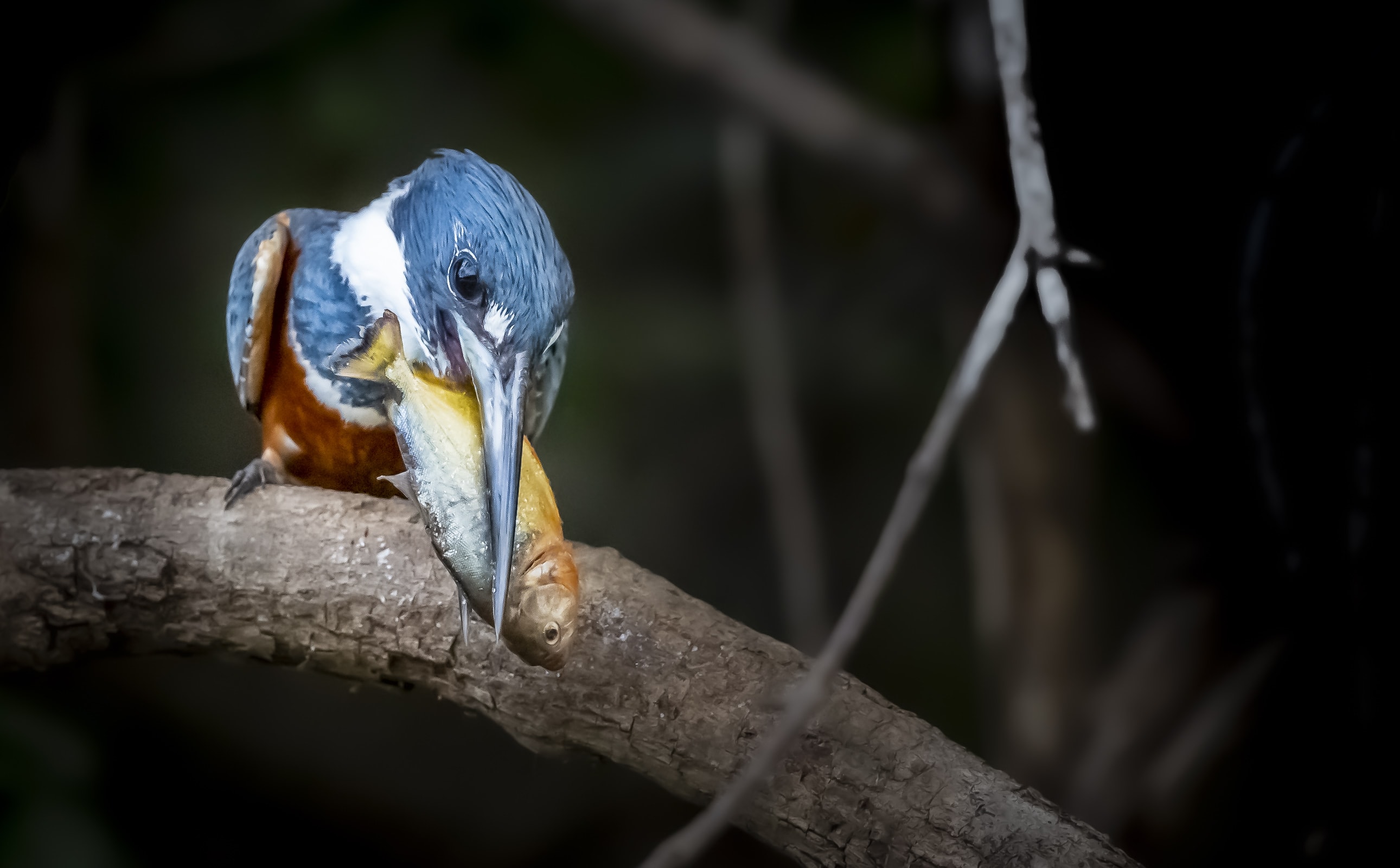 Be prepared to carry heavy lenses.
Spend time in nature, spend time on editing, develop your own style.
Good wildlife photography is like a newborn baby: it takes up every ounce of your energy.
I have less time for myself now than I've ever had – I spend every waking hour of my day on photography.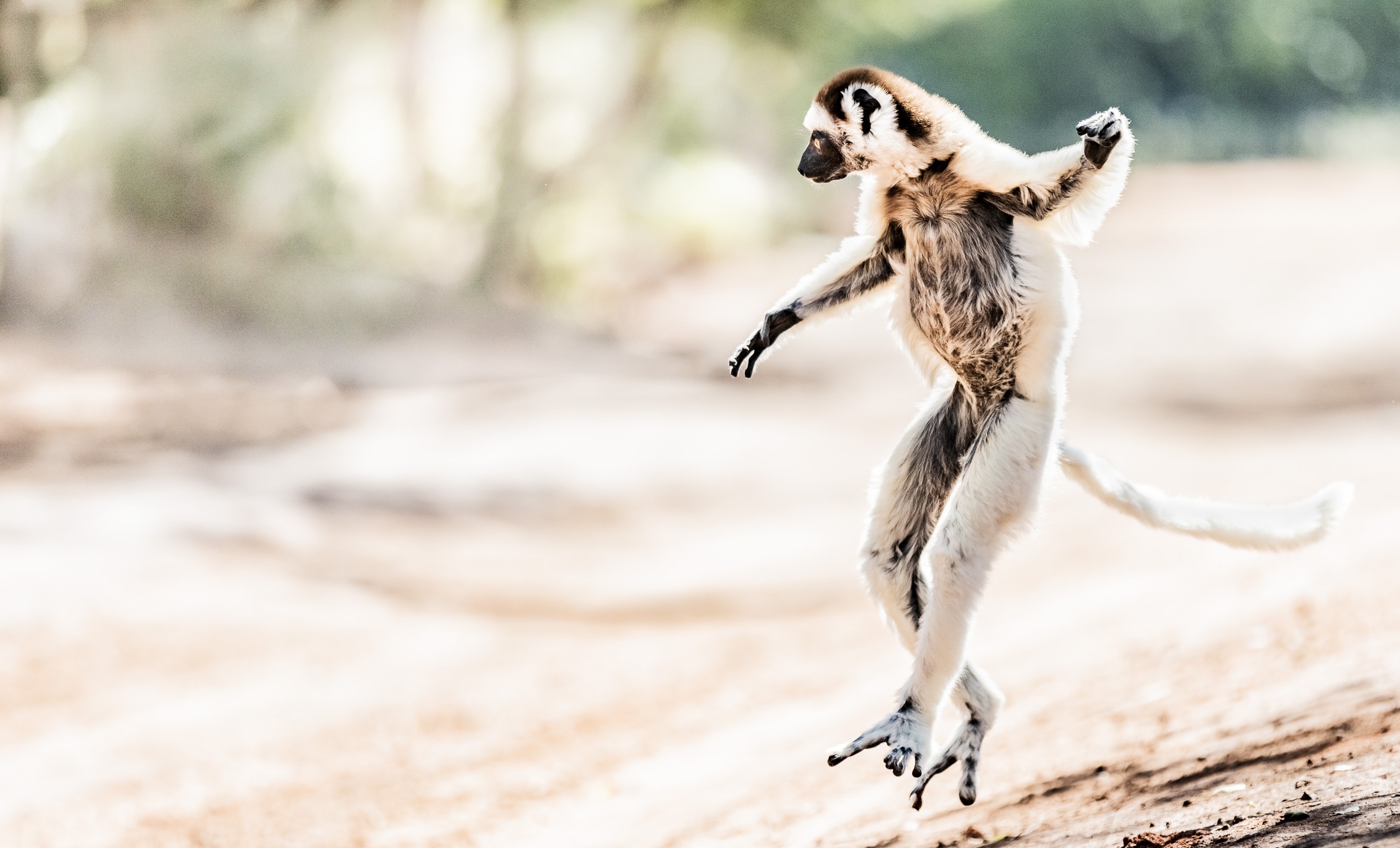 If there's one thing I've burnt my fingers with,
and still burn them with, time and time again, it's shutter speed.
Unless you're aiming for a blurred image, rather do an overkill with shutter speed.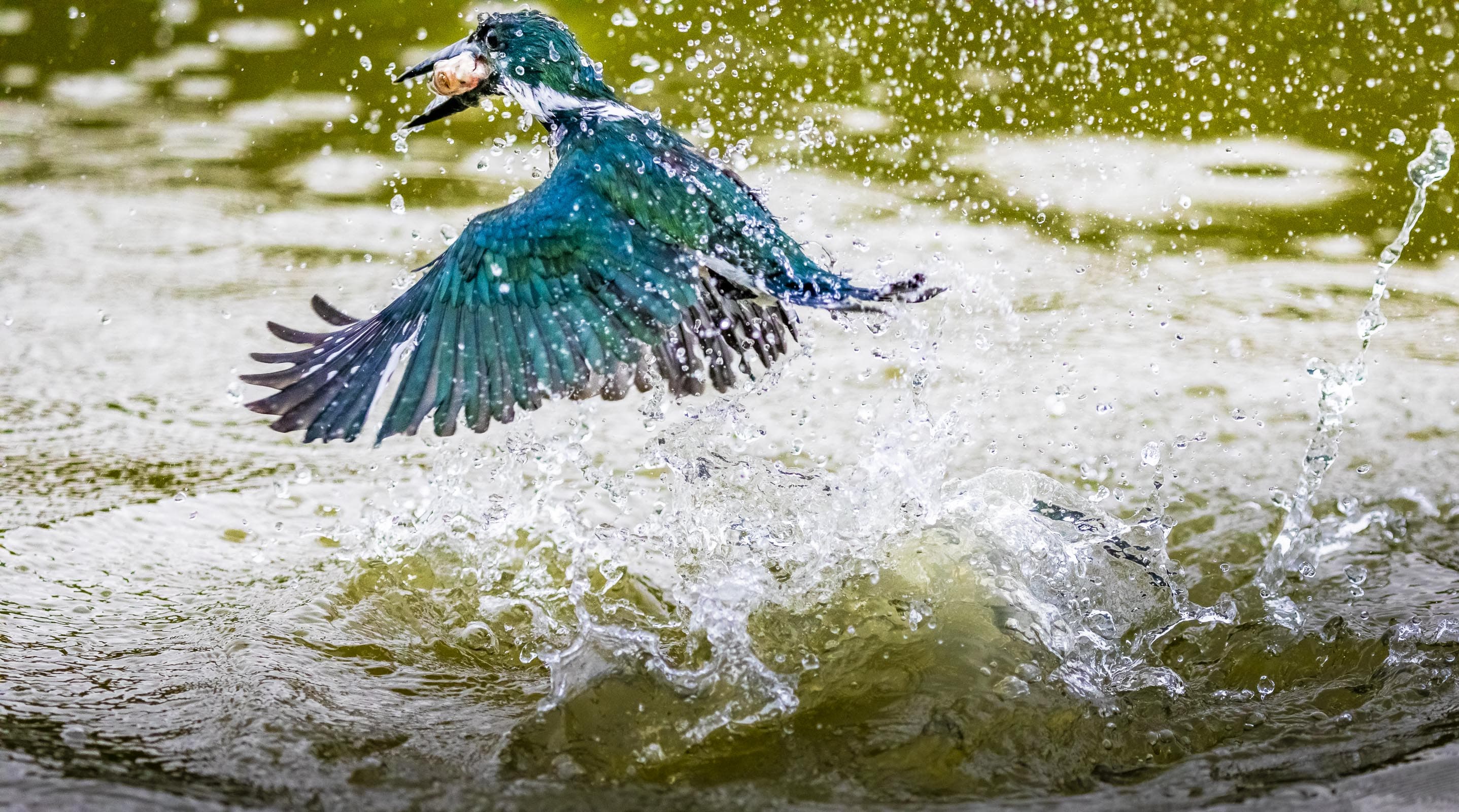 I normally start the morning with my camera set at f 7.1 and 1\800th of a second.
My winning image of the jackal was shot at f7.1, and 1/4000th of a second.
I wanted every drop to be in focus.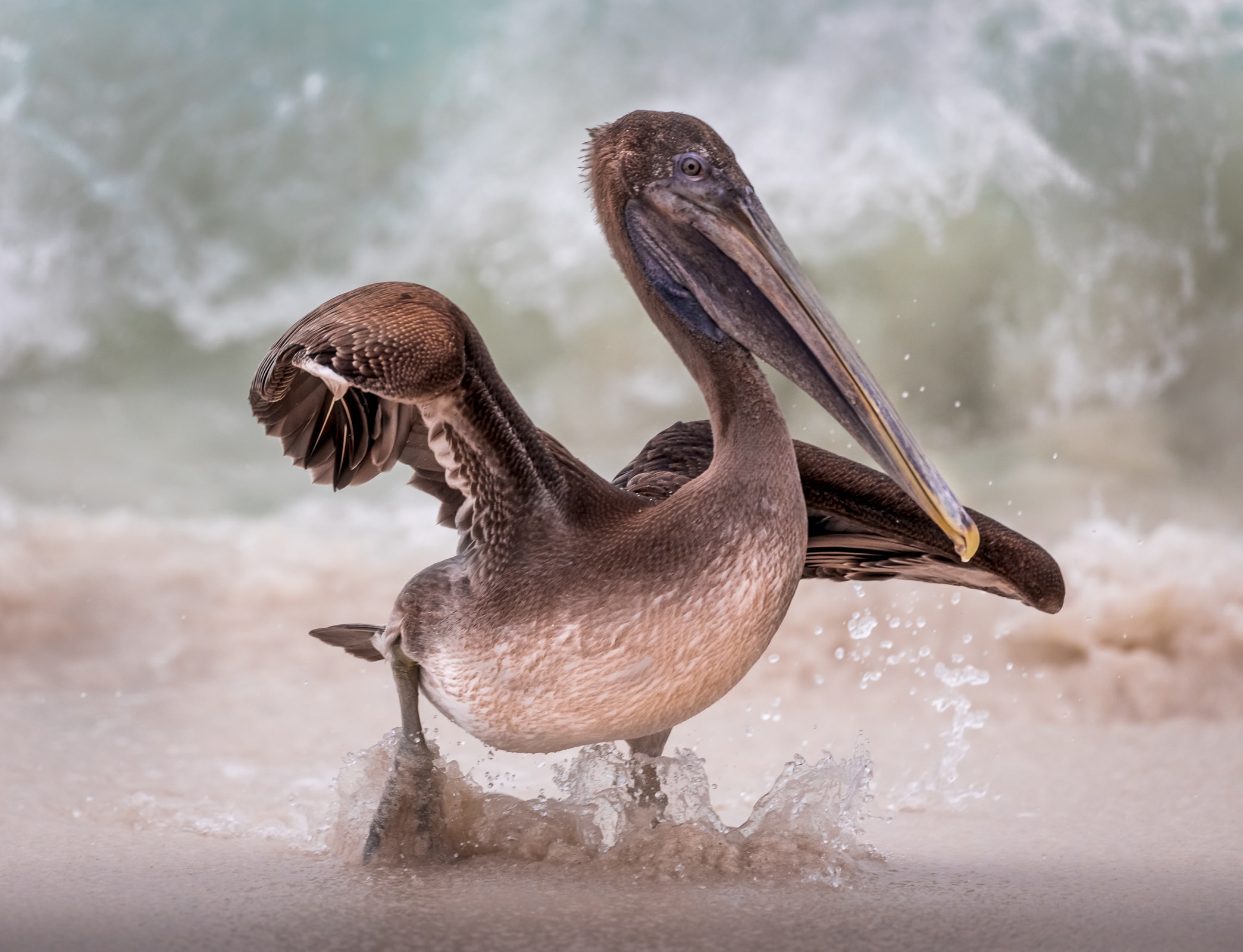 When in a fast moving situation I shoot on manual,
setting my speed and aperture.
I keep my camera on auto ISO, limiting how high the ISO could go.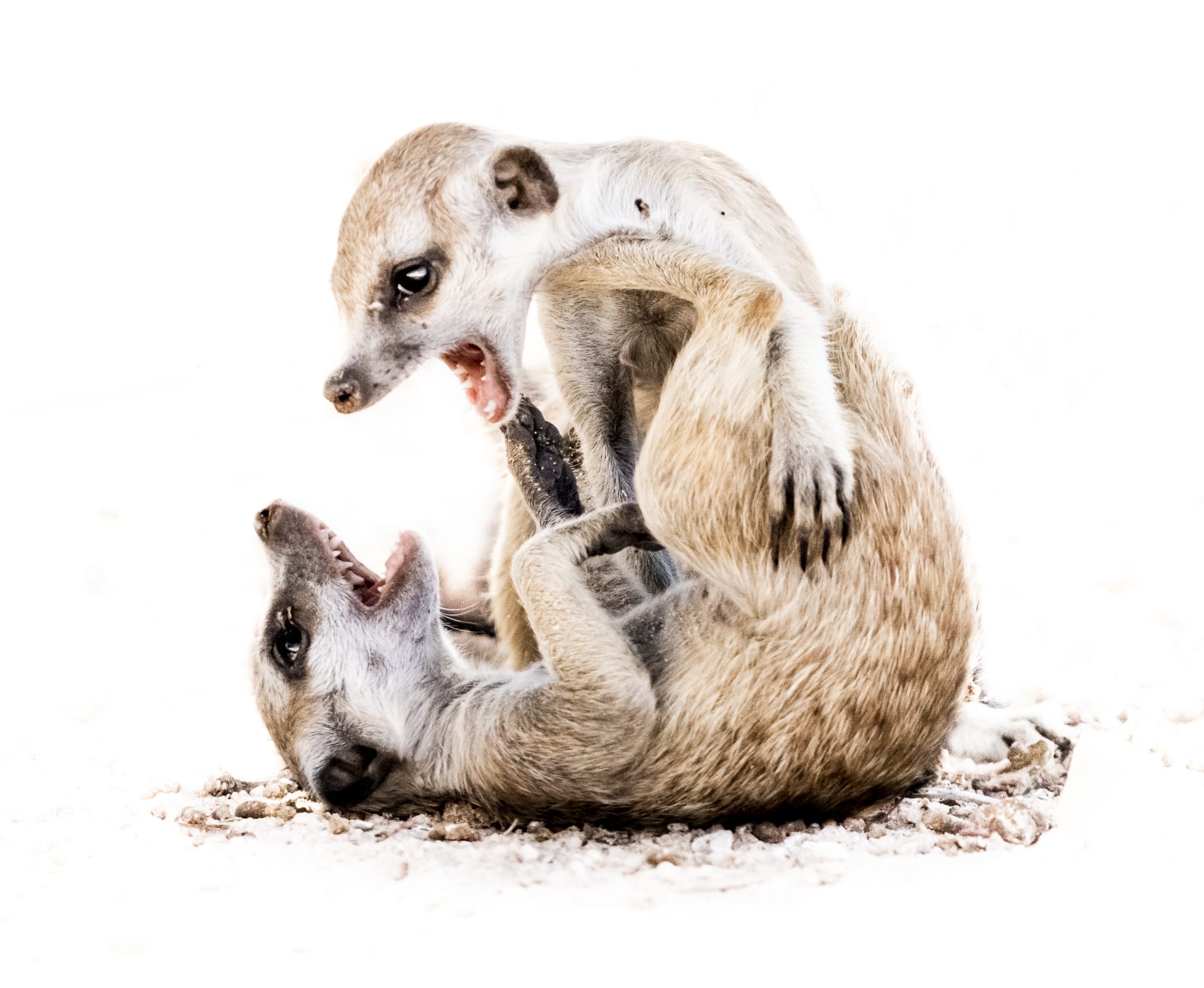 If the intimidating M-setting leaves you cowering,
shoot in a mode that allows you to control your speed.
Wean yourself off the Auto mode.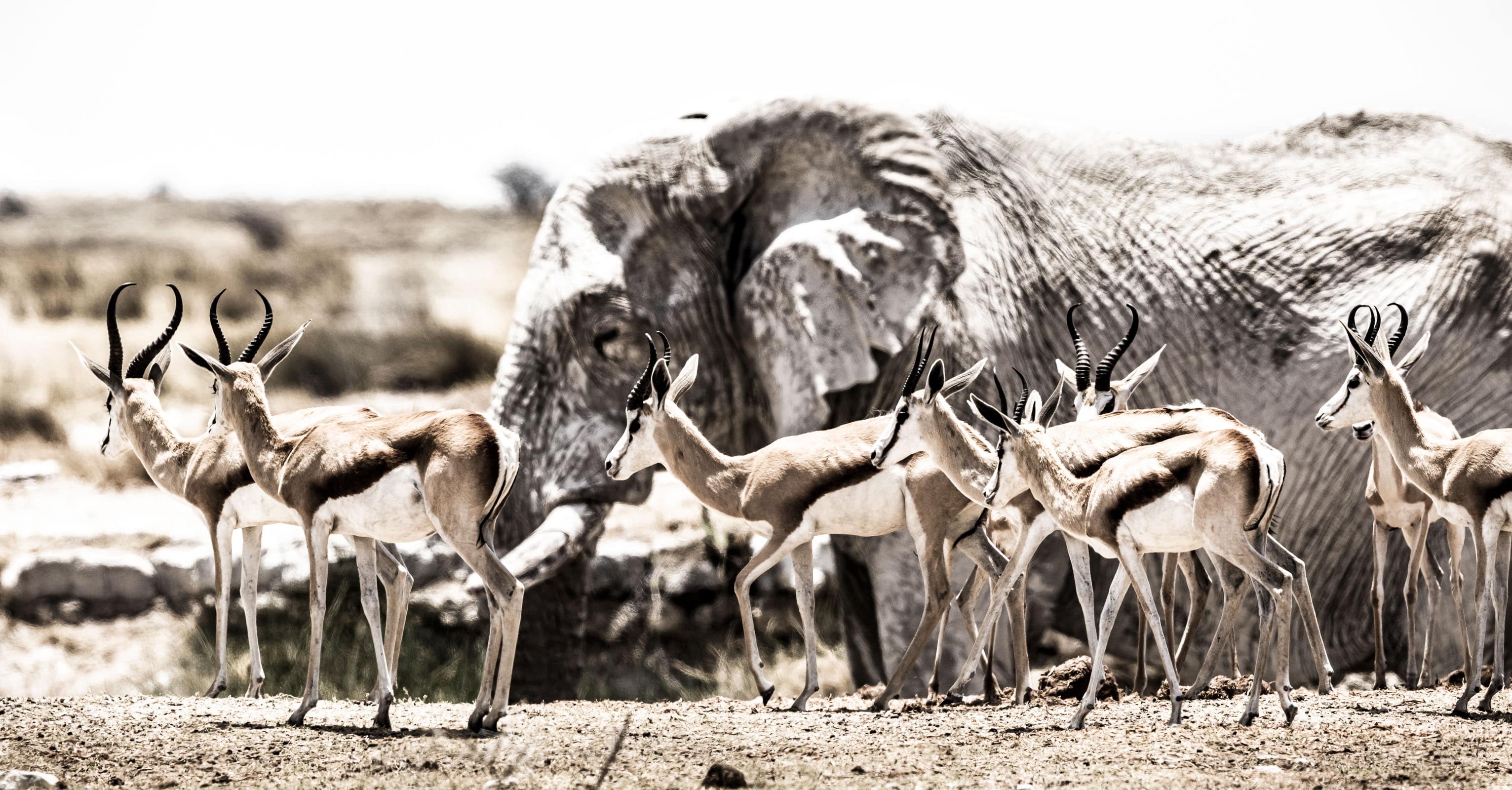 Out there, you take the light nature throws at you.
You may be stuck in a vehicle, on a boat or behind your tripod and you have to make do and take it as it comes.
Some guys only shoot in the golden hours: early morning and late afternoon.
You won't catch me in camp over lunchtime, unless I'm really bushed or famished.
Time out there is simply too gorgeous to waste.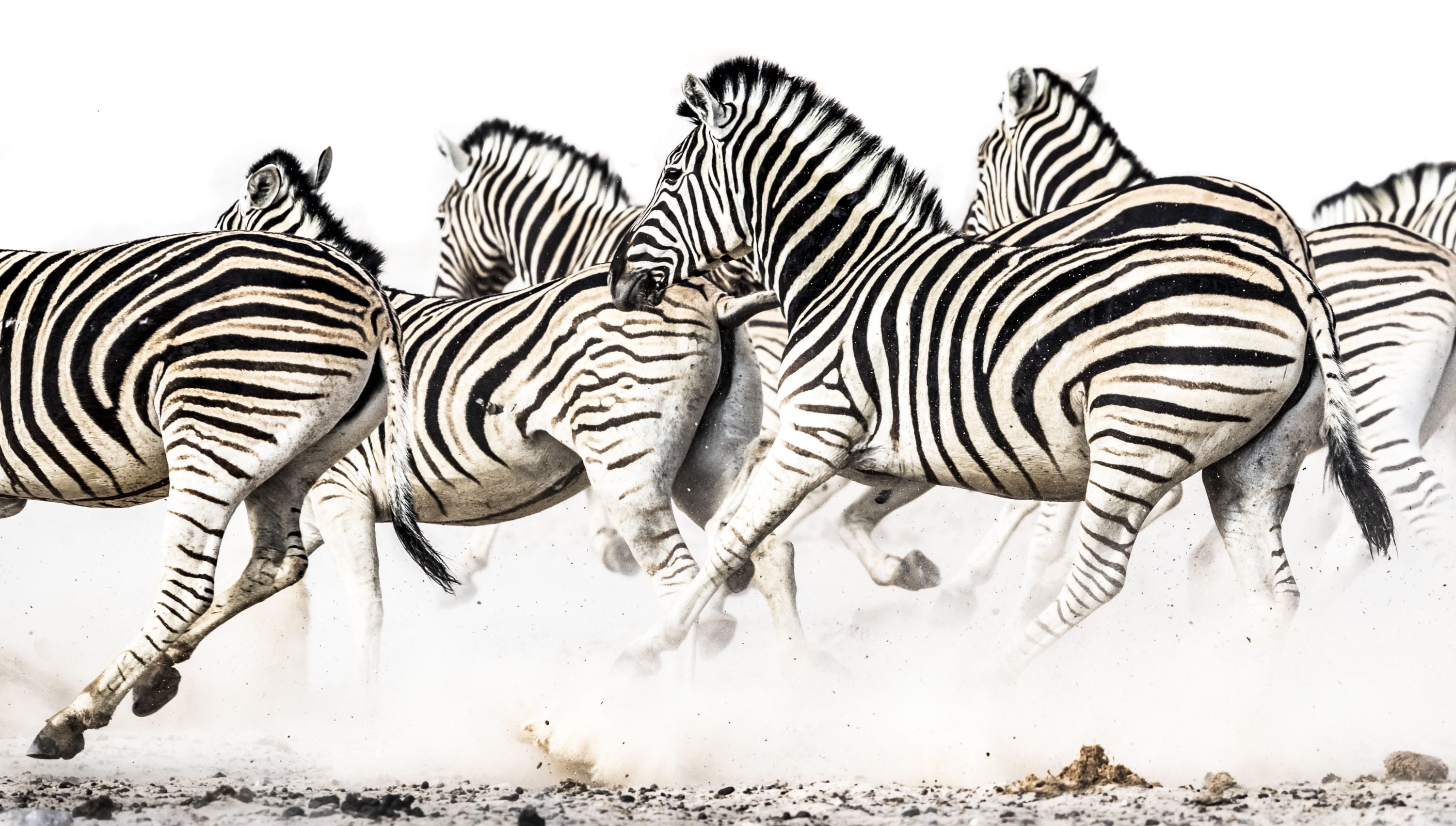 The African sun is a hard taskmaster,
especially when you shoot up into the sky or against the bright sands of the Namib or Kalahari.
Your subject is often dark; a predator, a raptor.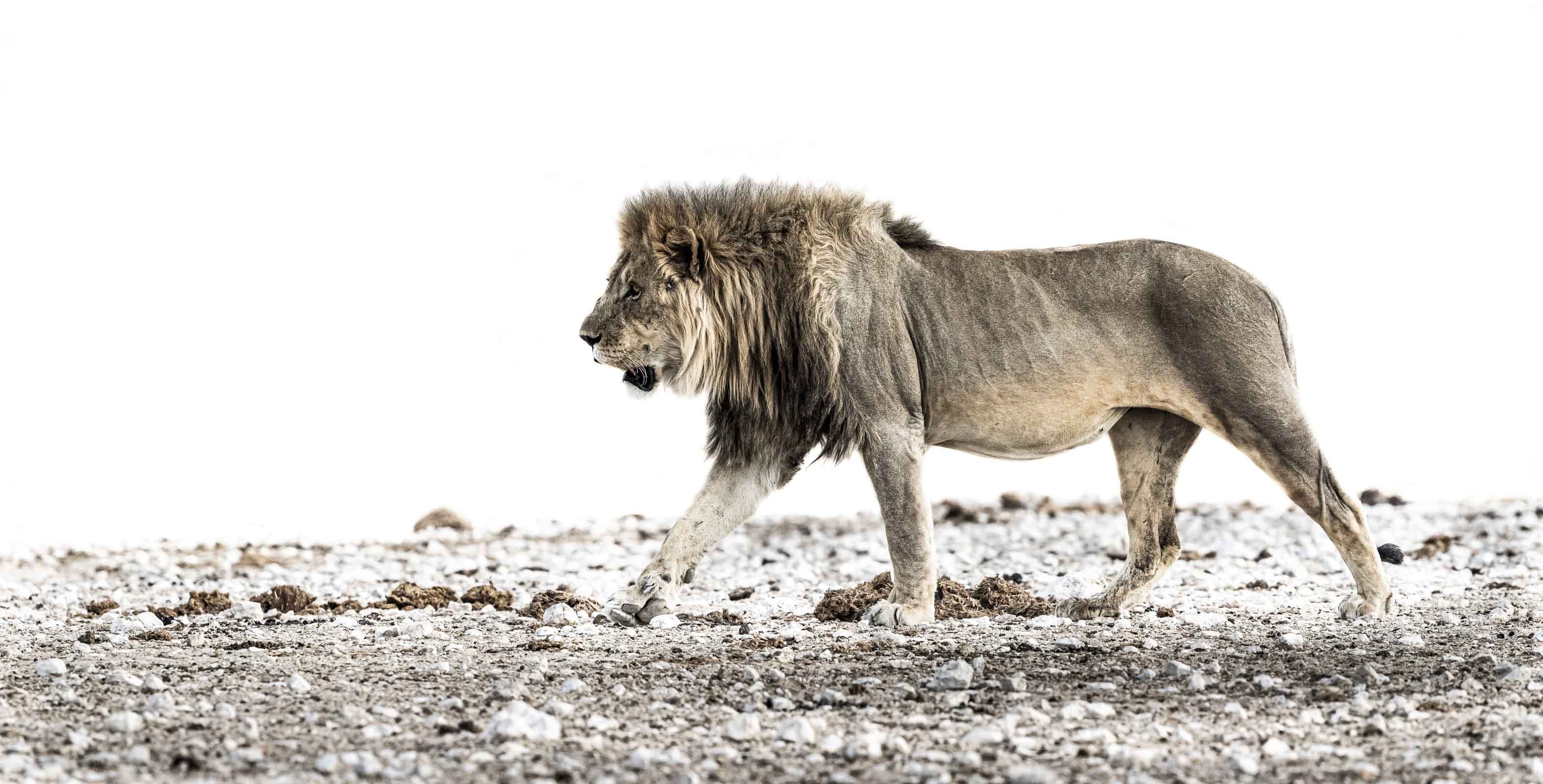 The subject gets underexposed against the bright background.
Your subject is what your image is about, so add exposure,
making your subject the star of the image –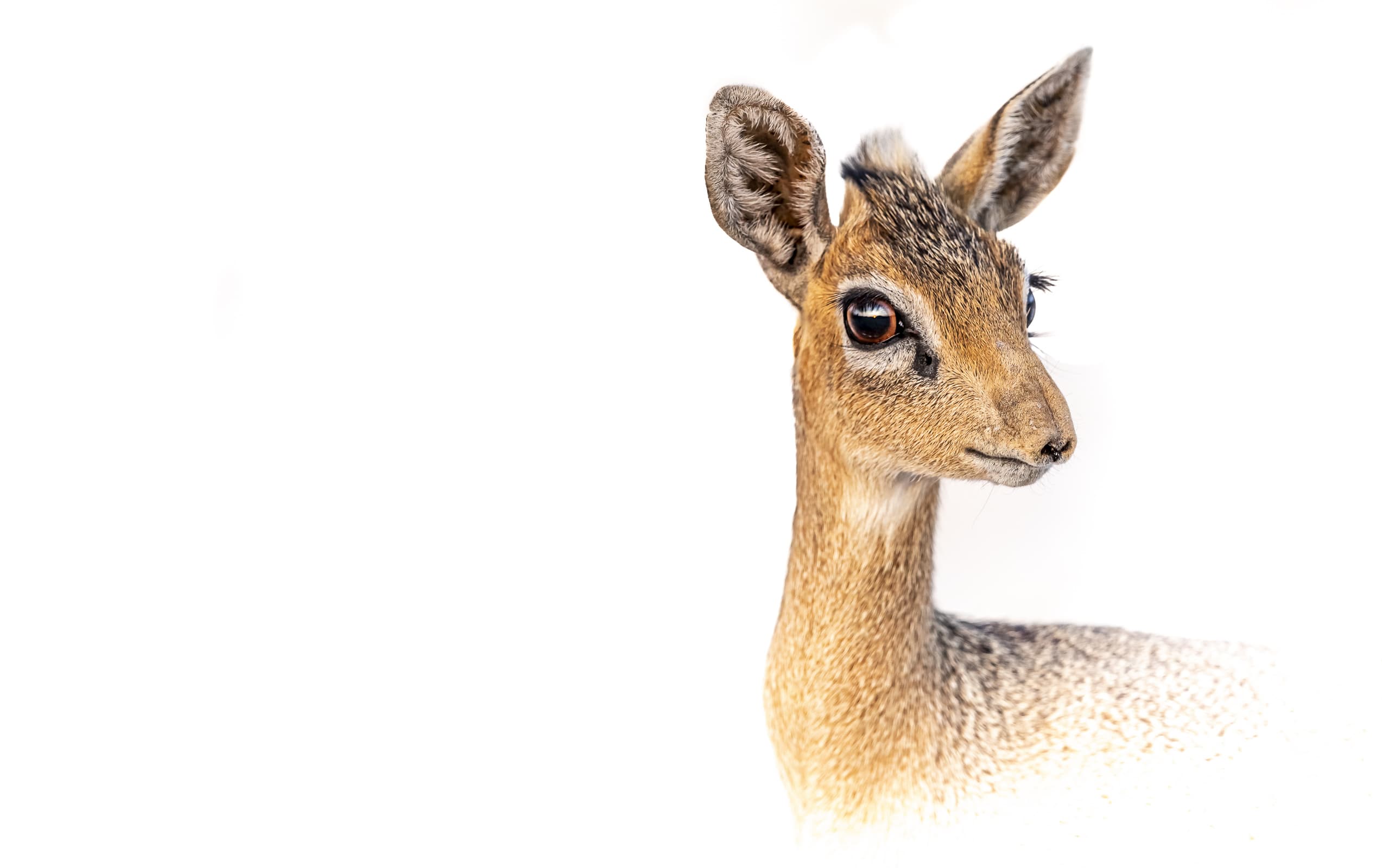 don't fuss over the overexposed background.
In the middle of the day, work with the harsh light and take some high key shots.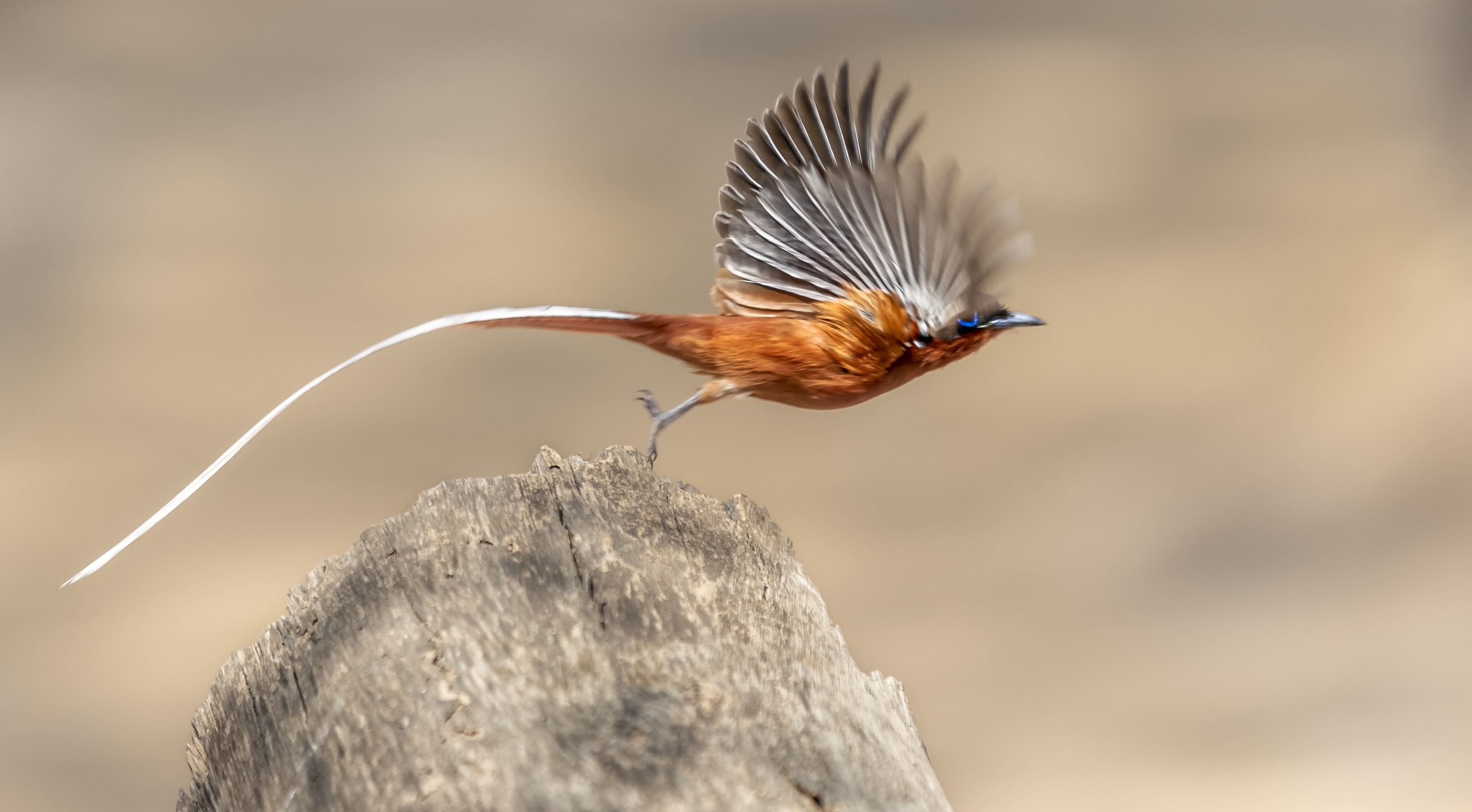 Know your camera, so that you can adjust quickly.
You don't have the luxury of fidgeting with settings if the jackal hits the water.
Know your subject and anticipate what it's going to do.
If a raptor sits uncomfortably on a branch and he gives a great poo, chances are he's going to take off.
Anticipate it, and increase your speed to be ready for the shot.
You can fix a noisy image, but you can't unblur a blurred flop.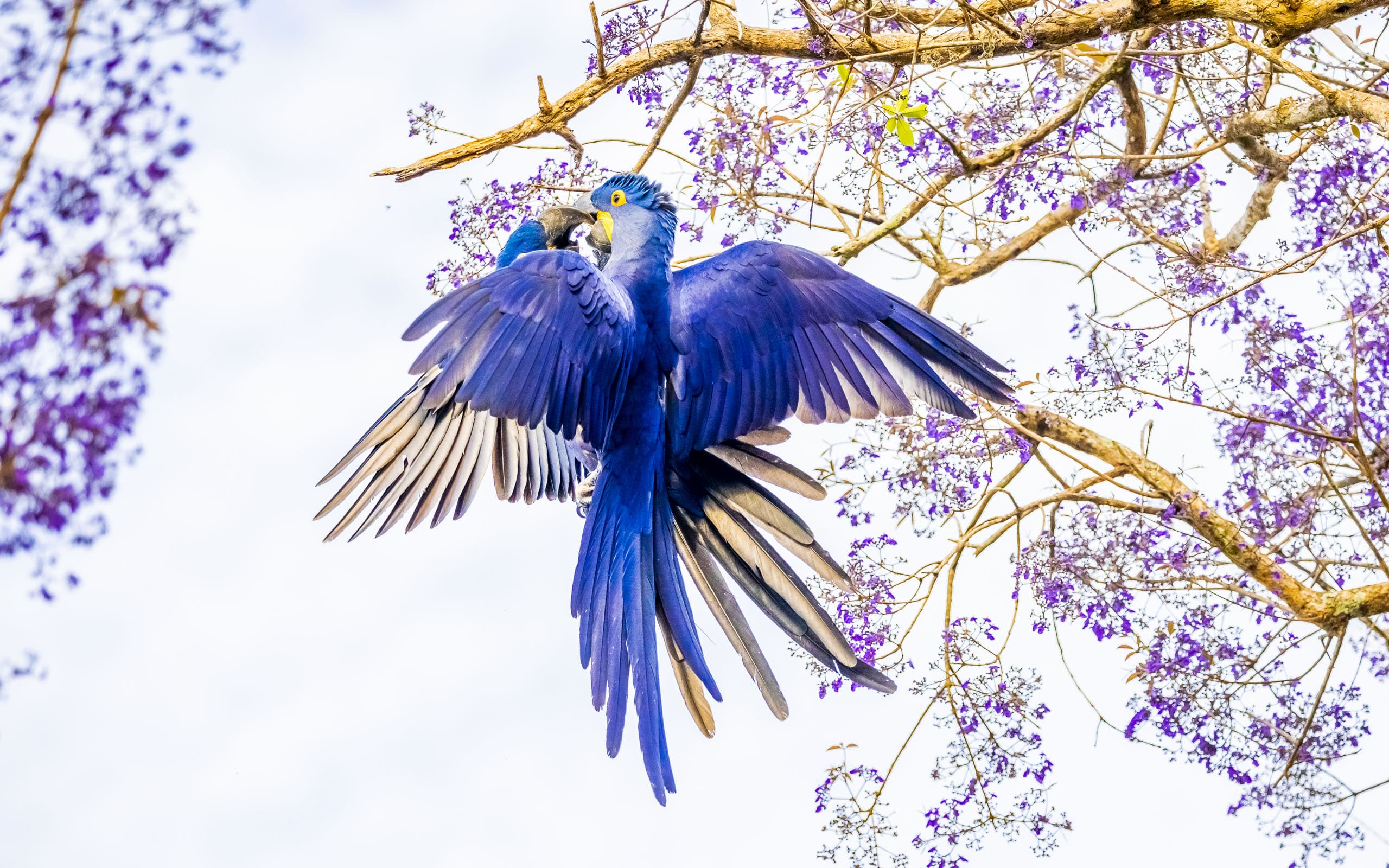 I have hundreds of blurred images, lots of tailfeathers.
On those rare occasions when a bird graces you by flying towards you,
your lens is too long and you end up with clipped wings,
showing half a bird like in a budget Kentucky fried chicken meal.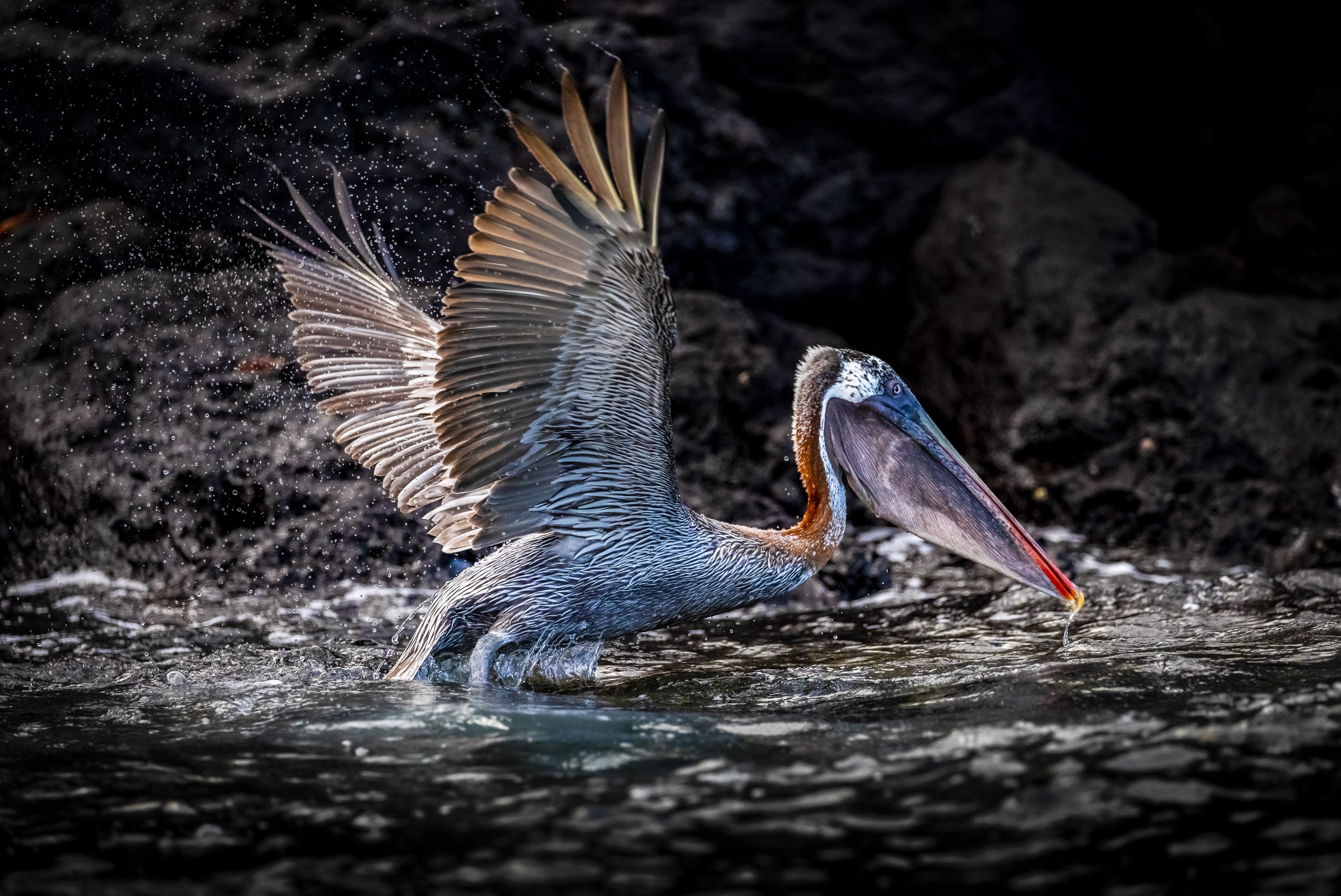 I nearly gave up BIF even before I started.
I dared myself to try and I'm always up for a dare.
I mastered the art of taking birds in flight,
through sheer determination.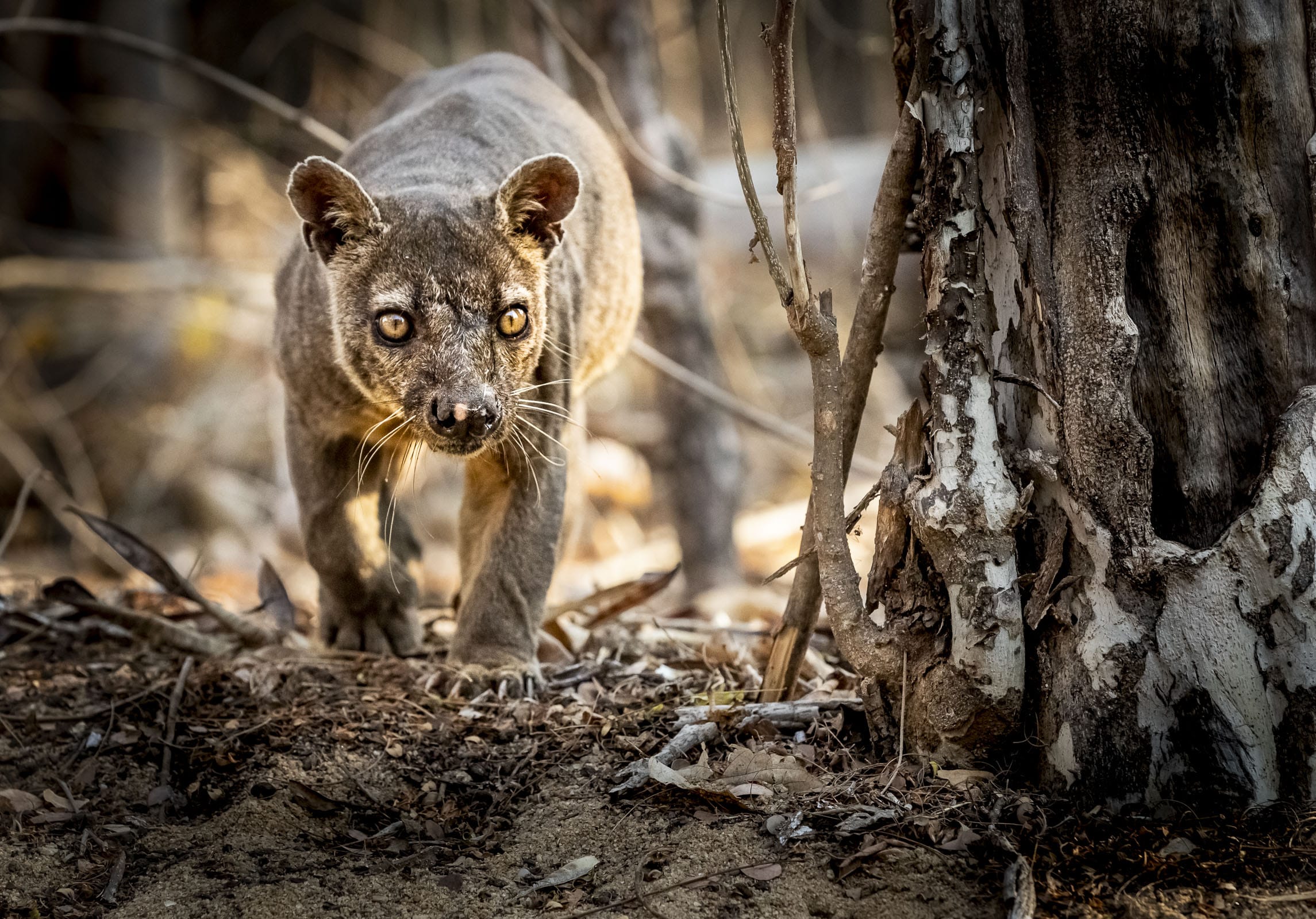 No-one likes seeing the tail of the buck in focus and his eye blurry. This is especially true with close-ups; if the eye is out of focus, your image is ruined.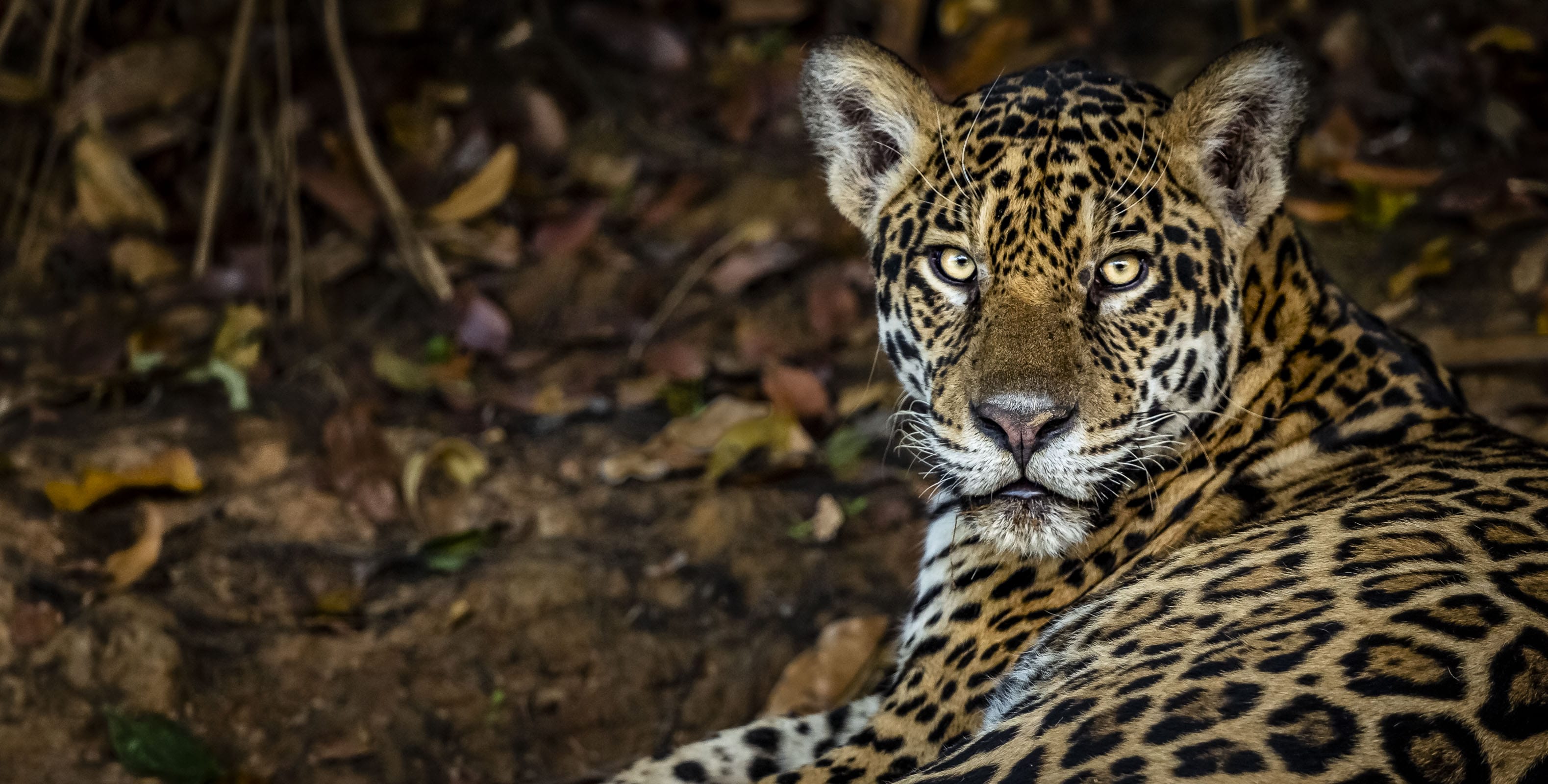 Once my settings are dialled into the camera, I fidget with one button and one button only:
the focus button,
pinpointing the eye of the animal;
getting that eye razor sharp.
We all love getting close and personal with our subjects,
zooming in so we see ourselves reflecting in the lion's eye.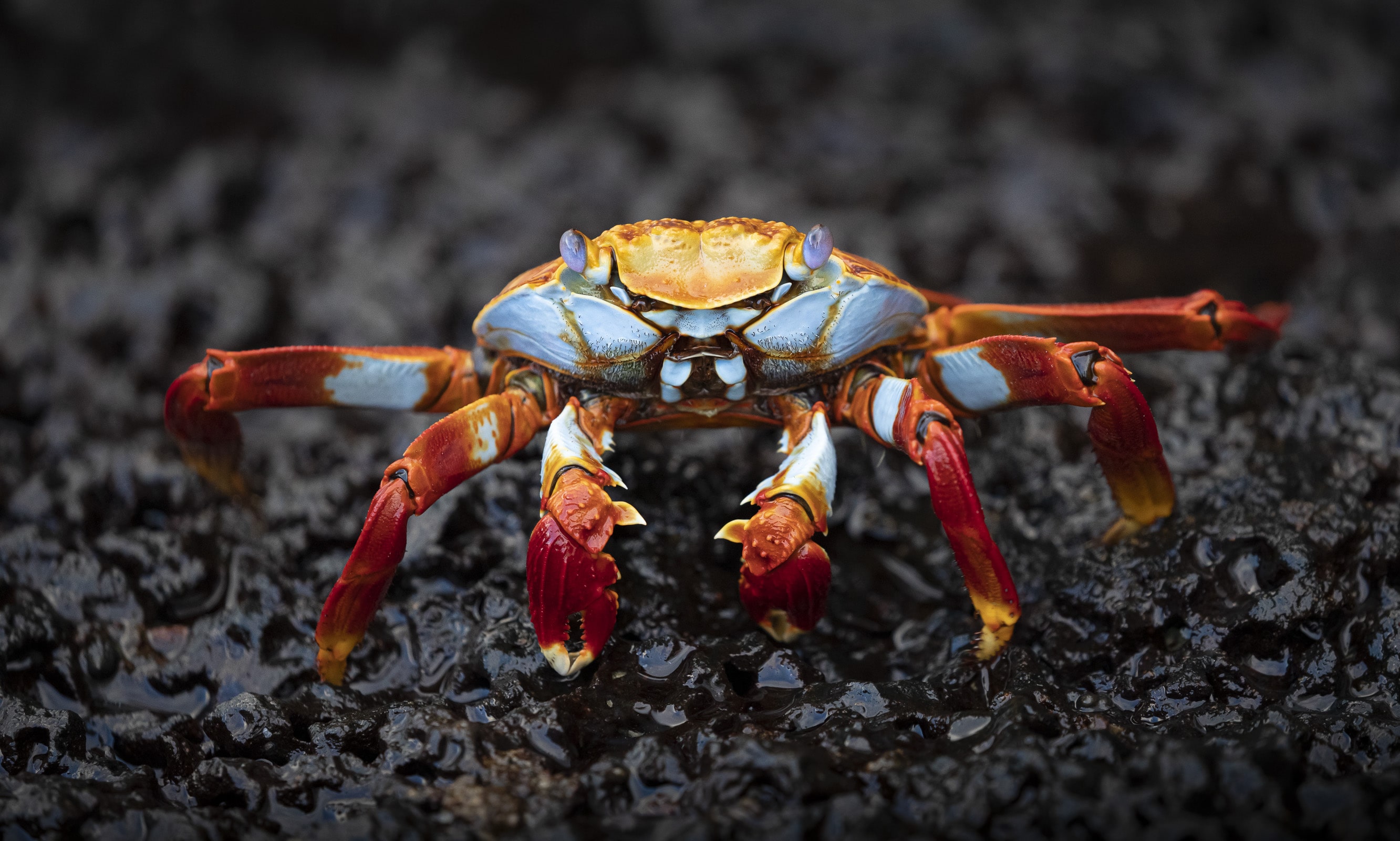 People love close-ups.
When I post a close-up, I get double the likes on FB than when I post a shot where I zoomed out,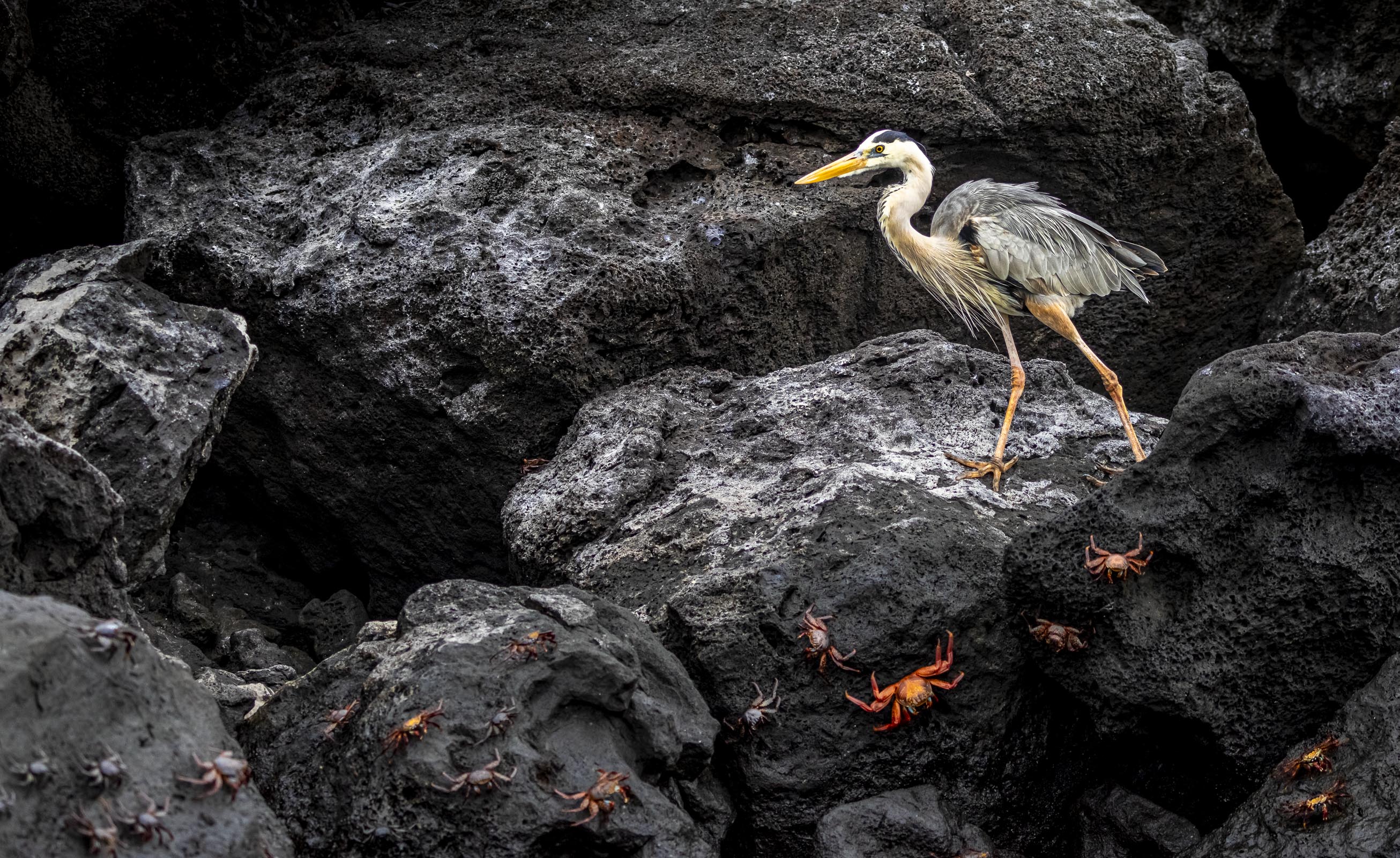 or where I've used a wide angle lens to show the animal's environment.
It takes guts to go against the trend, to do something challenging that not everyone likes.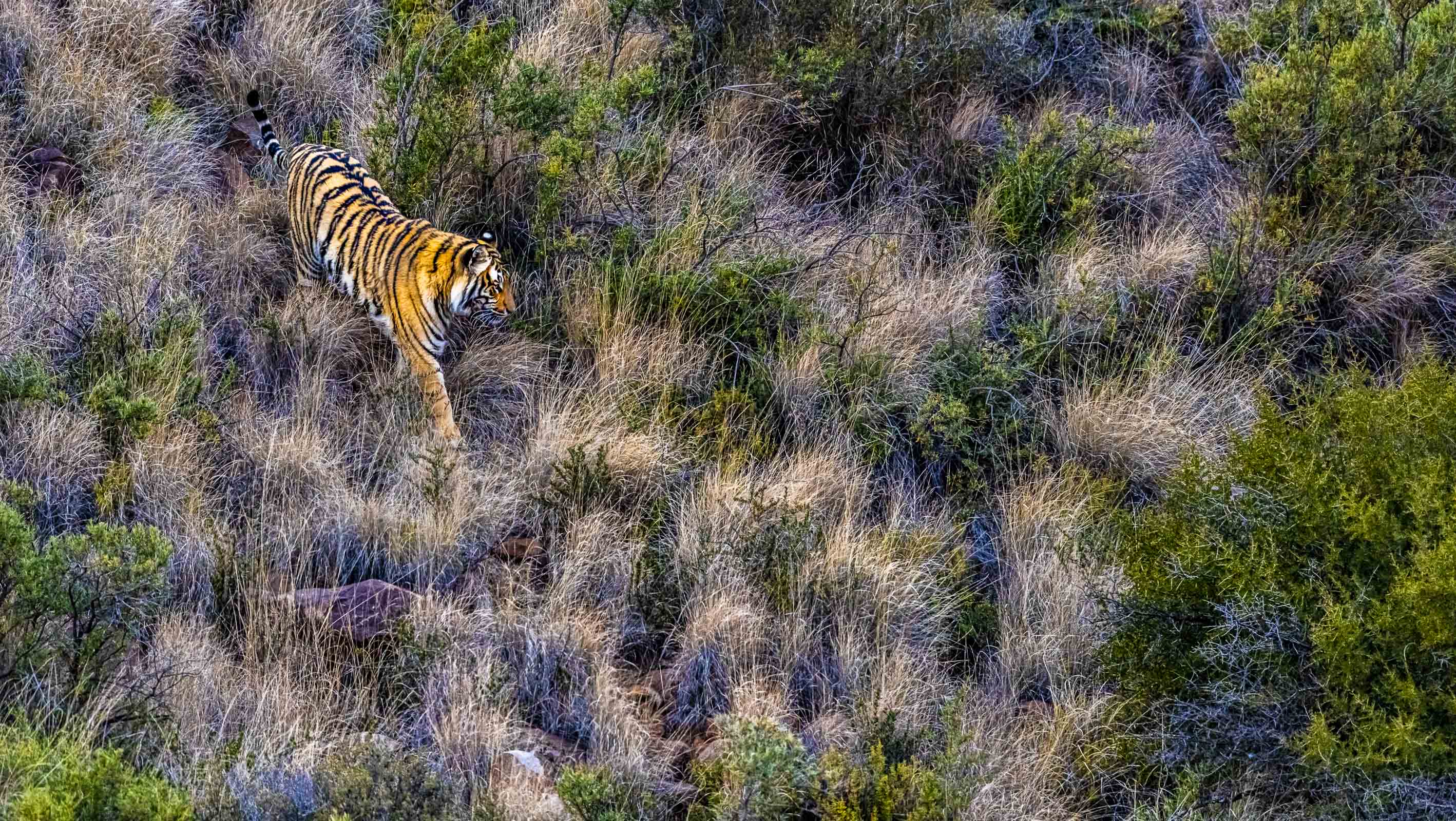 But that's what a true award-winning wildlife photographer does: something different.
Imagine if I had added a 1.4 extender to my lens and zoomed my jackal photo so that just the head of the jackal showed?
I would have missed the splash!
It would have been just another pic of another jackal snapping at another bird.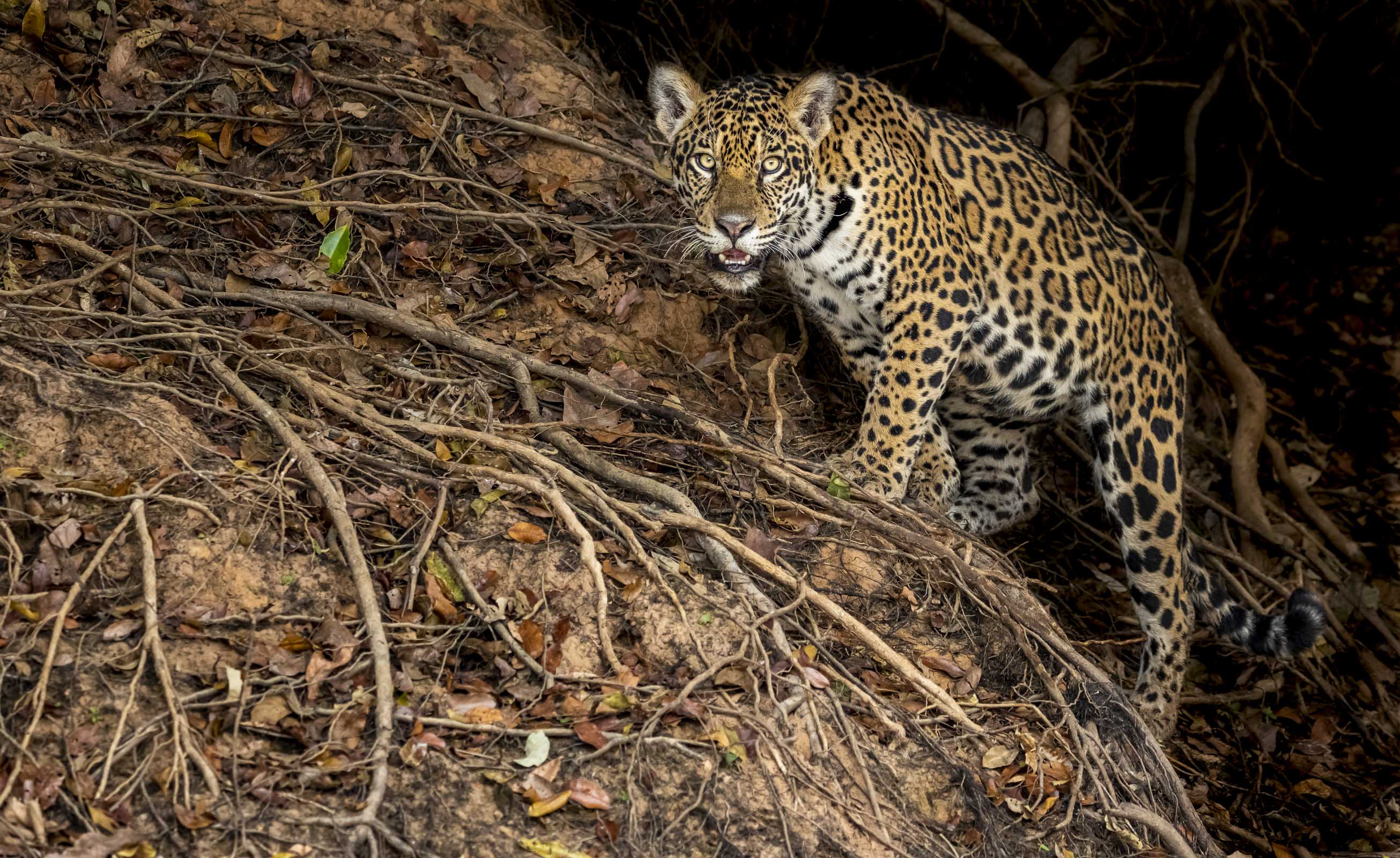 Going wider gave me one of the best shots I've ever taken, in my opinion.
I absolutely love this jaguar coming out of the shadows.
I can still smell the damp riverbank, still feel the adrenaline pumping as she made eye contact with me, deeming me worthy.
She's slightly higher thanme, mere mortal being.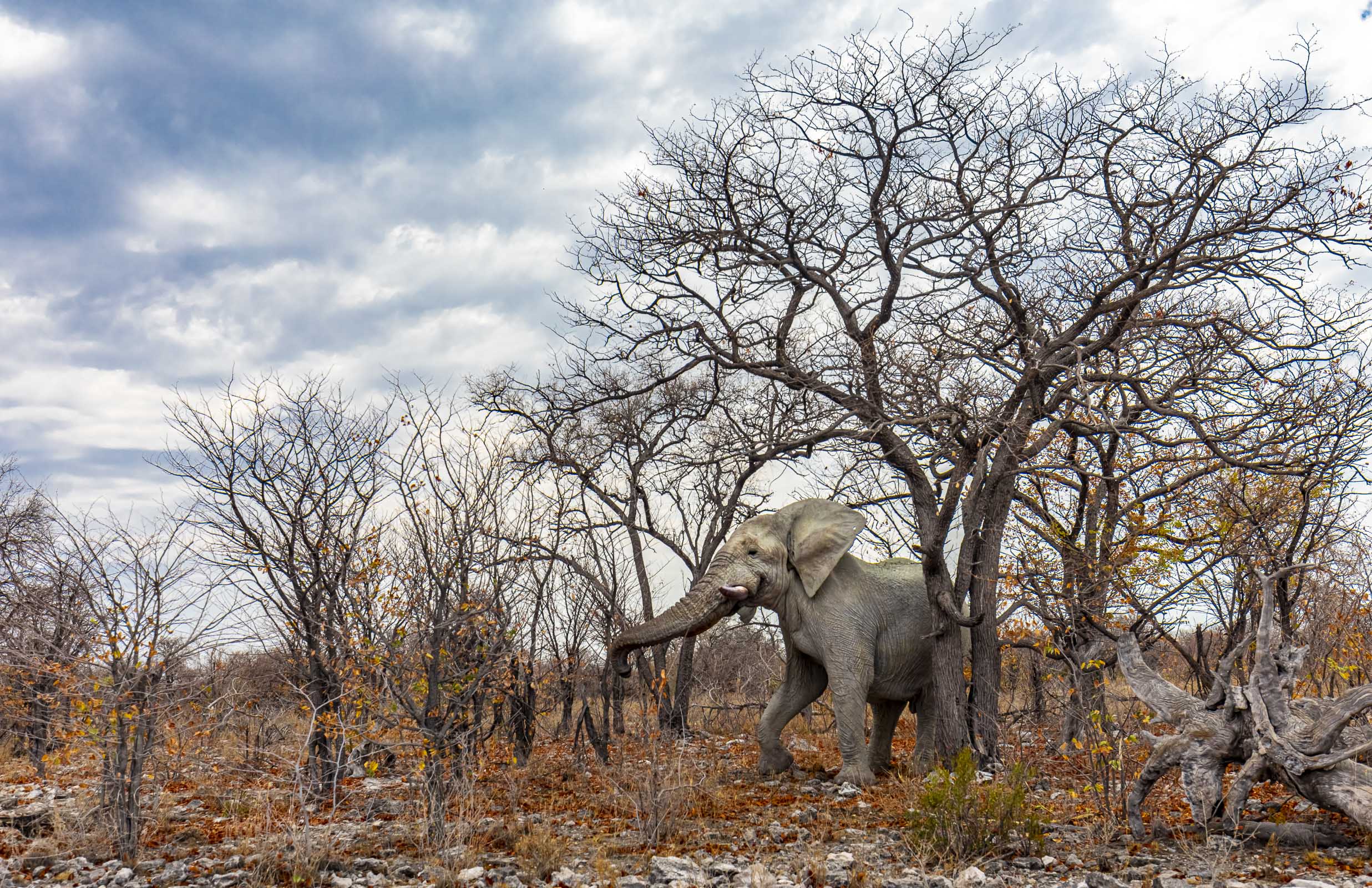 South Africa has some of the most amazing wildlife photographers;
some of them driving big four by fours – I don't own one.
They talk tech talk that I would never in a million years get.
I'm an intuitive photographer, totally right brained.
ME
I struggle with the mechanics of a camera, so I try to limit my choices.
I can't read a histogram, and I have no desire to.
I see the picture in my head before I take it,
I try for different angles.
For me it's about the story, the look.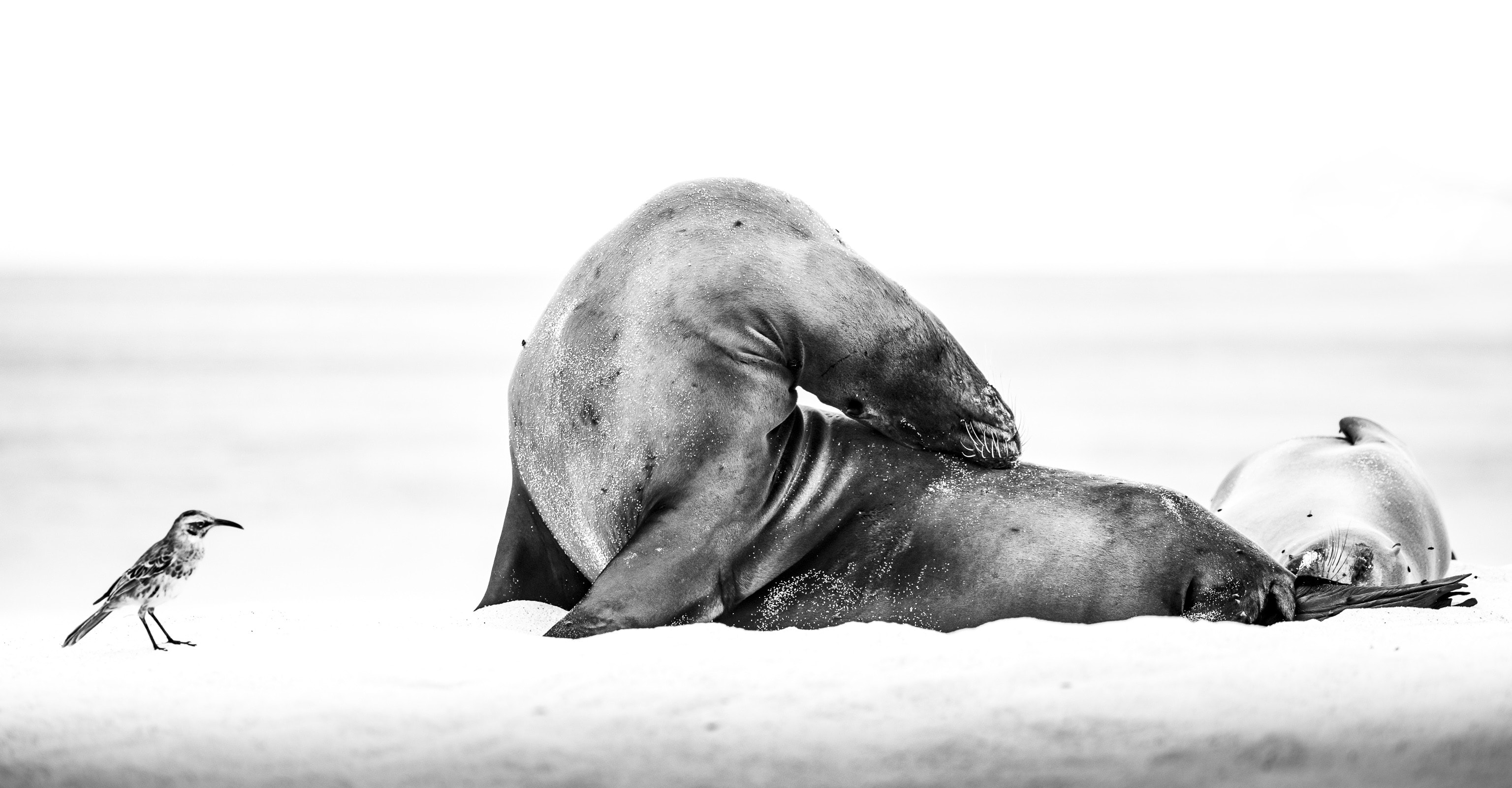 The most difficult is having a shot in your mind, and then trying to get it to work when things like lighting don't go your way.
Don't stress and strain; it will show in your work.
Adapt or die, that's the rule of wildlife photography.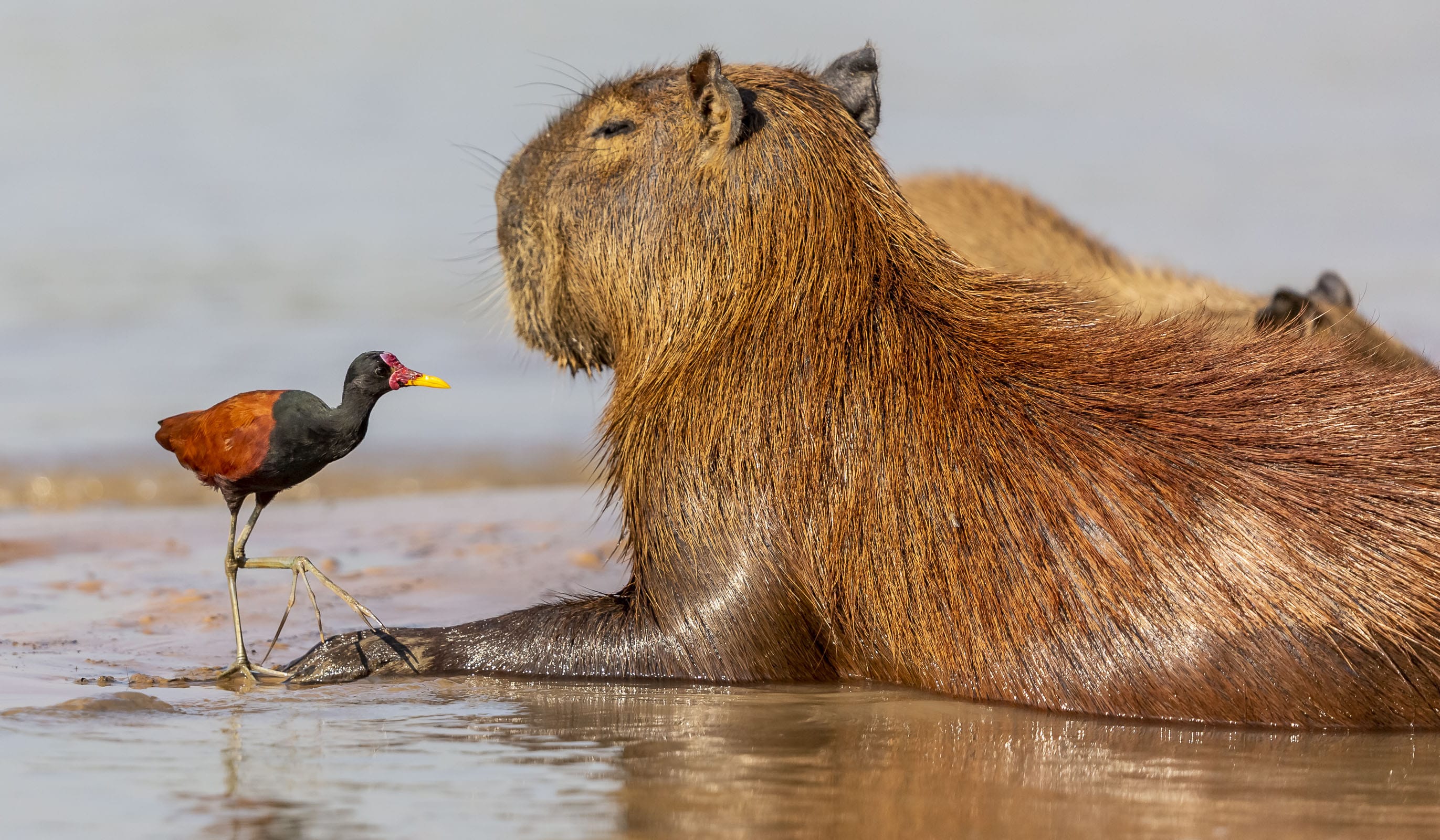 Everyone has something that he loves and hates about photography.
I hate culling photos so I end up having thousands after a week in the field.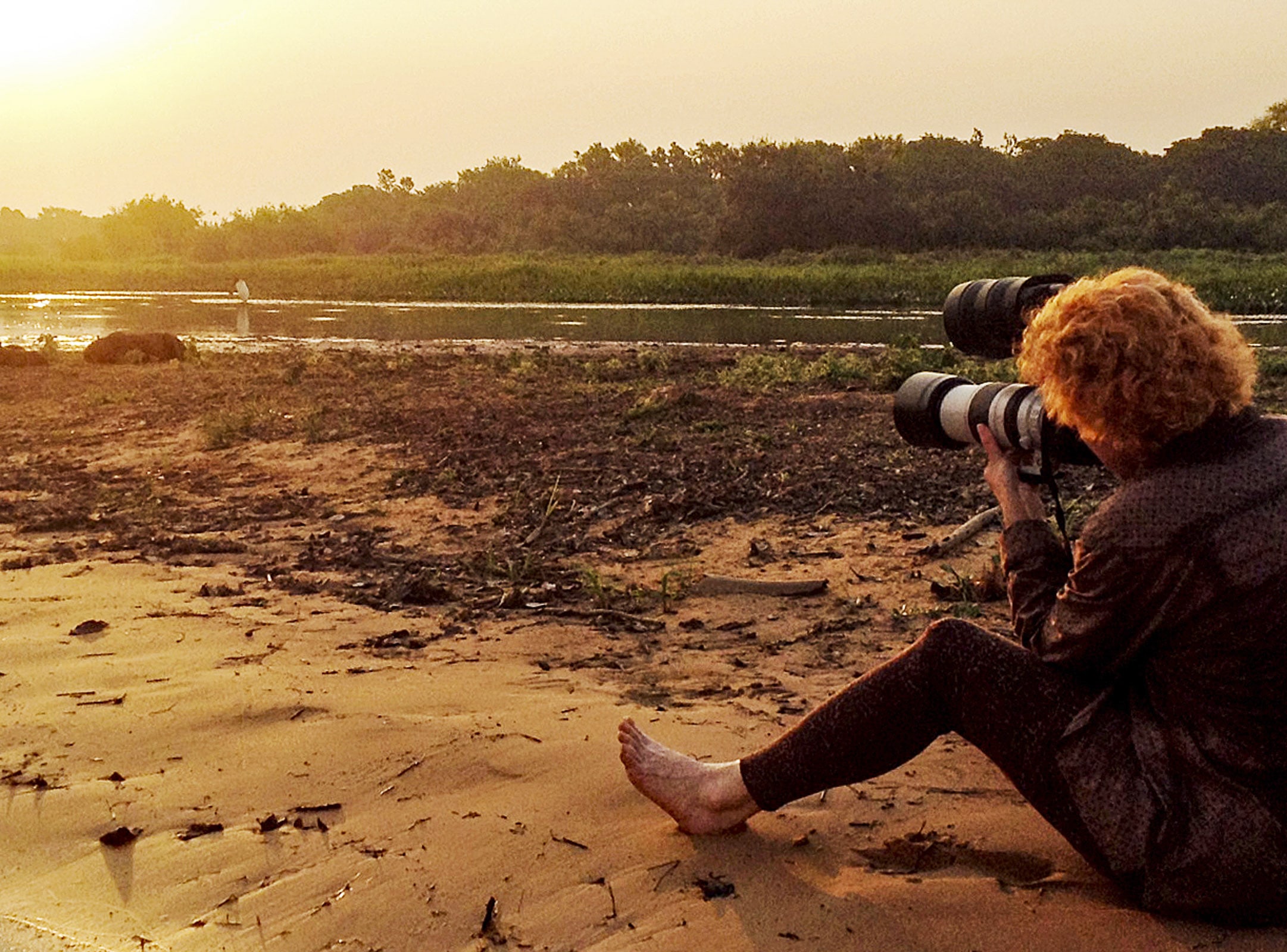 I love being out there, being one with nature, sitting with my bum in the sand in far-off destinations where very few bums have had the privilege of sitting.
Photography is an extention of my love of nature, another medium for my creativity.
It has given me new focus in my retirement, and I hope that I will remain fit enough to continue to draw such immense joy and satisfaction from it.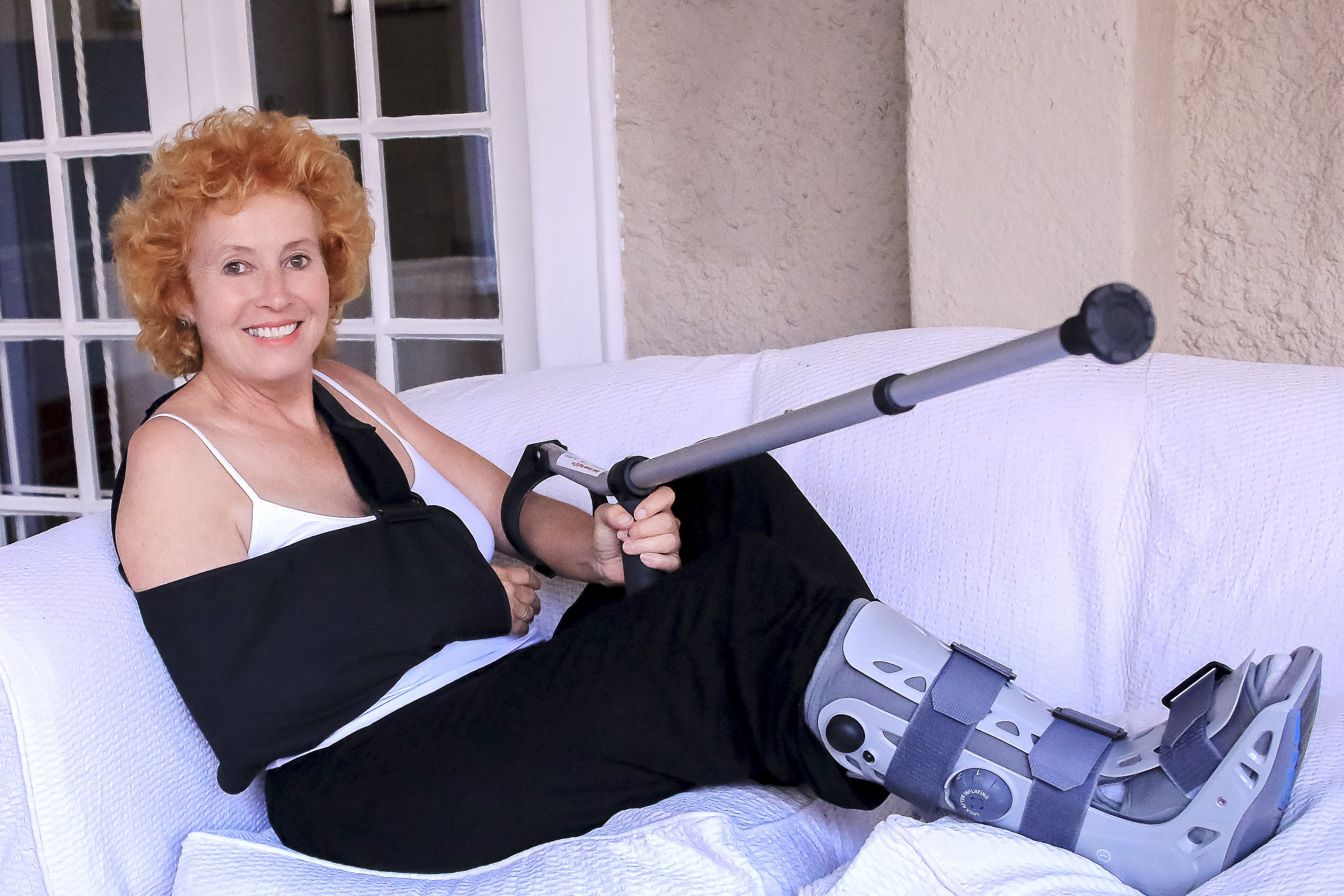 Two years ago, in a remote part of the Pantanal in Brazil,
I broke an arm and a leg on the same day.
I fell and protected my gear instead of my body.
I still managed to continue shooting for 8 days with no medical intervention,
sorting out my injuries when I got home.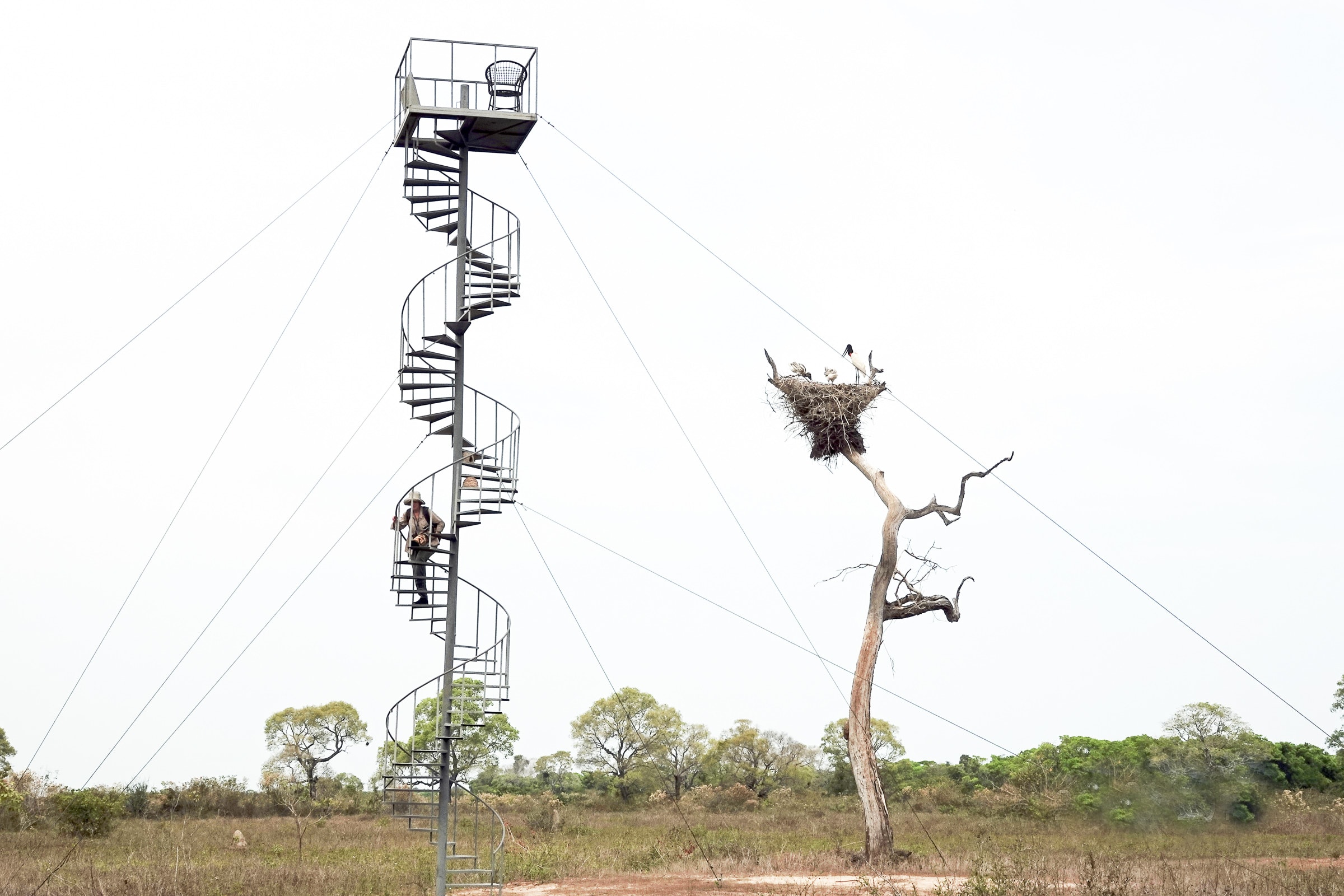 I walked many kilometers after the fall,
carrying my bags across valleys and rivers, scaling spiral towers –
that's how committed I am to wildlife photography.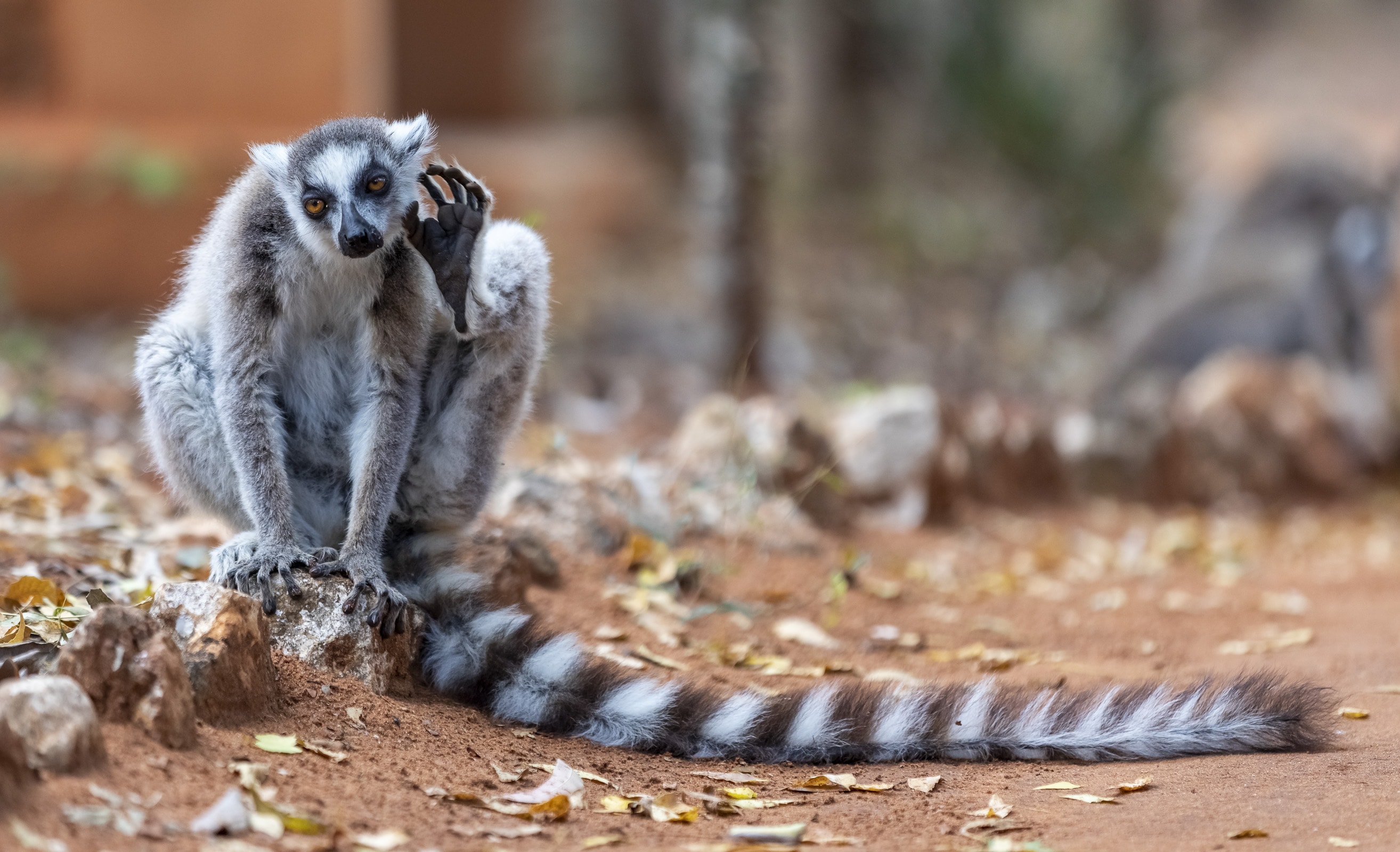 I don't mind the discomfort of sitting in a hot vehicle,
driving over dusty and bumpy roads,
sitting at airports for many hours.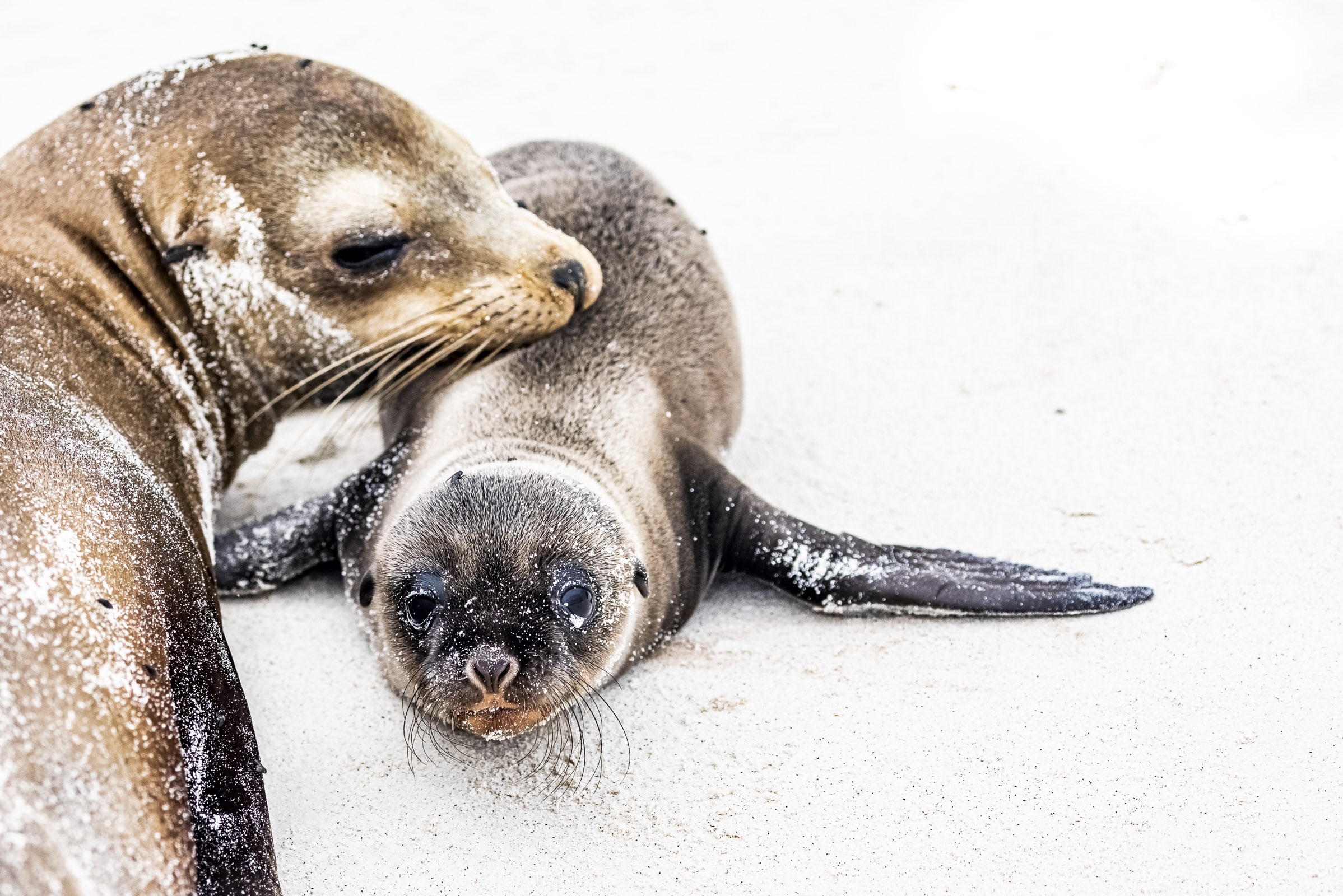 Wildlife photography added a concrete focus to my love of travel.
I love what I do, and I hope it shows.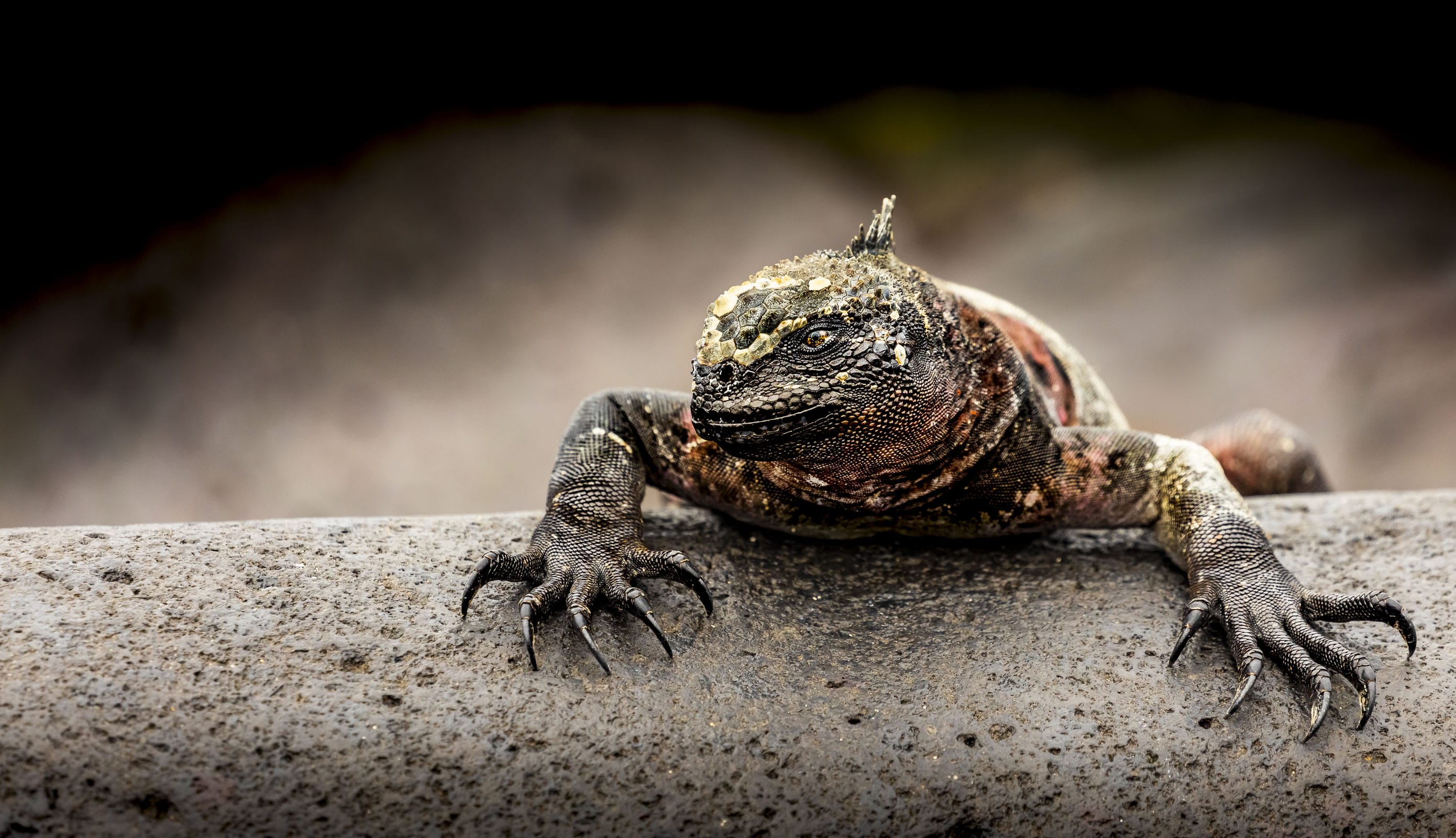 Photography leads me to places I never thought I would see,
brings me eye-to-eye with creatures I thought I'd never meet.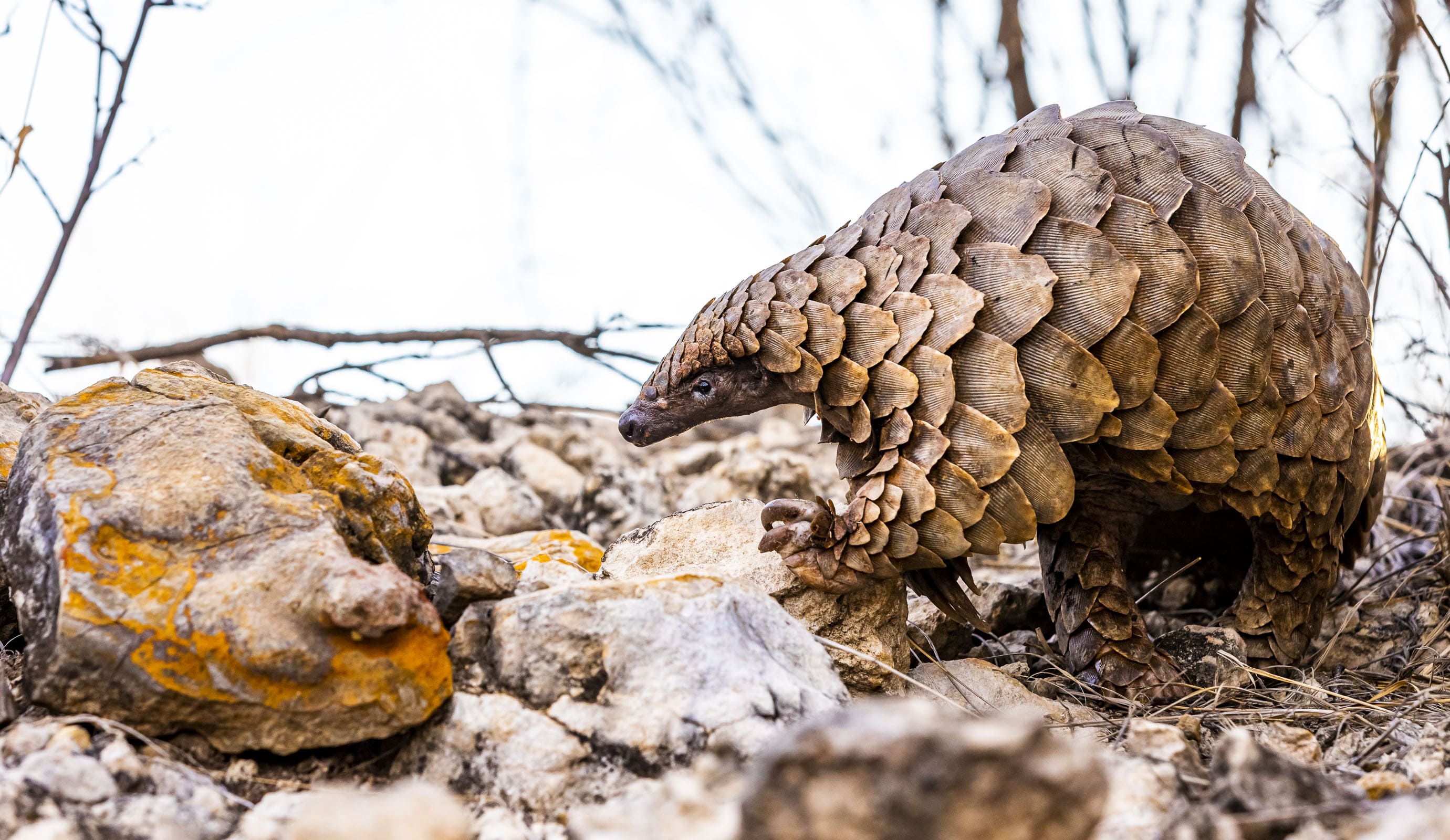 It has taught me things about myself I never knew.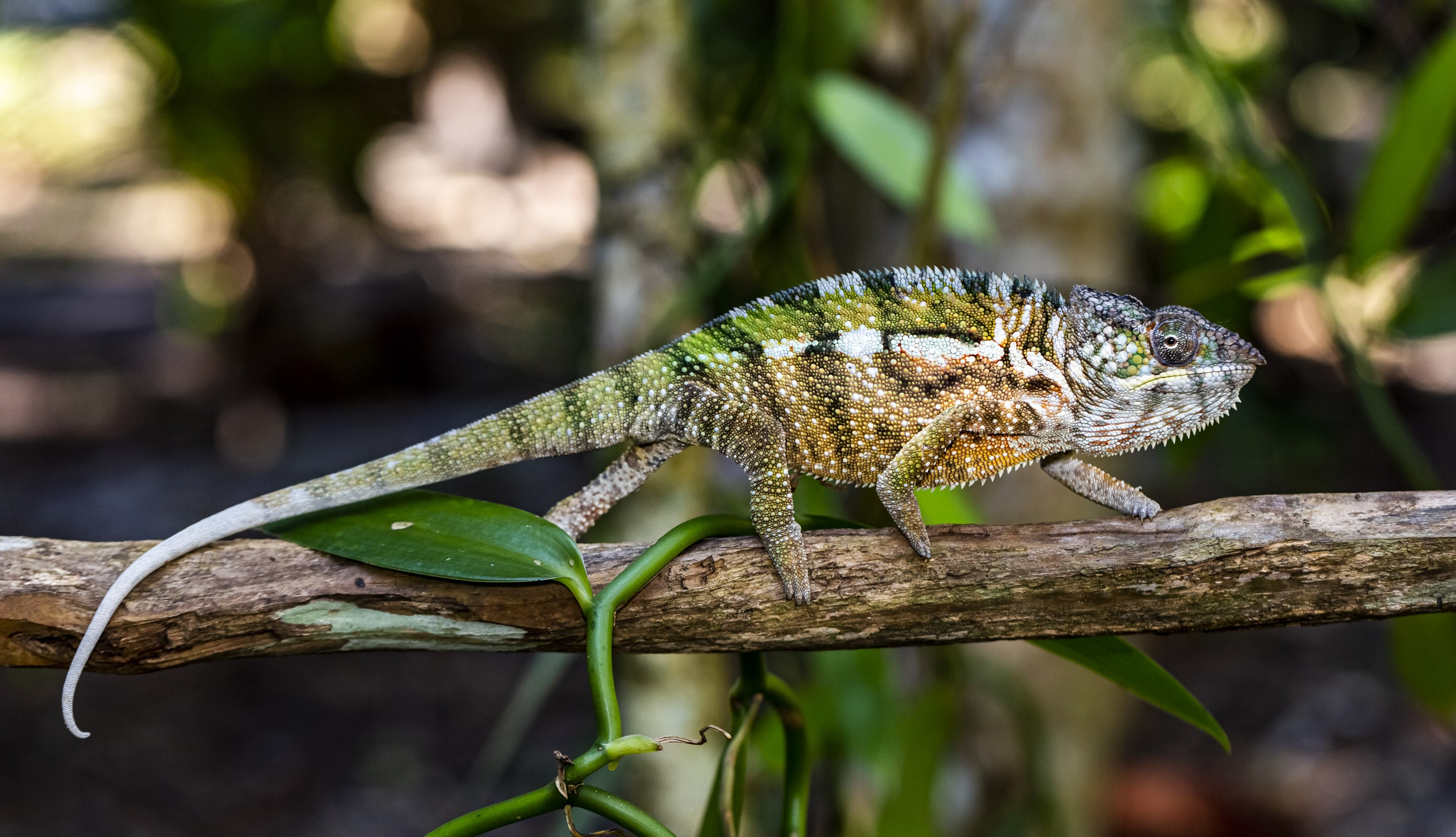 It has given me a Joseph's coat stiched from disappointment, ecstacy, humility and pride.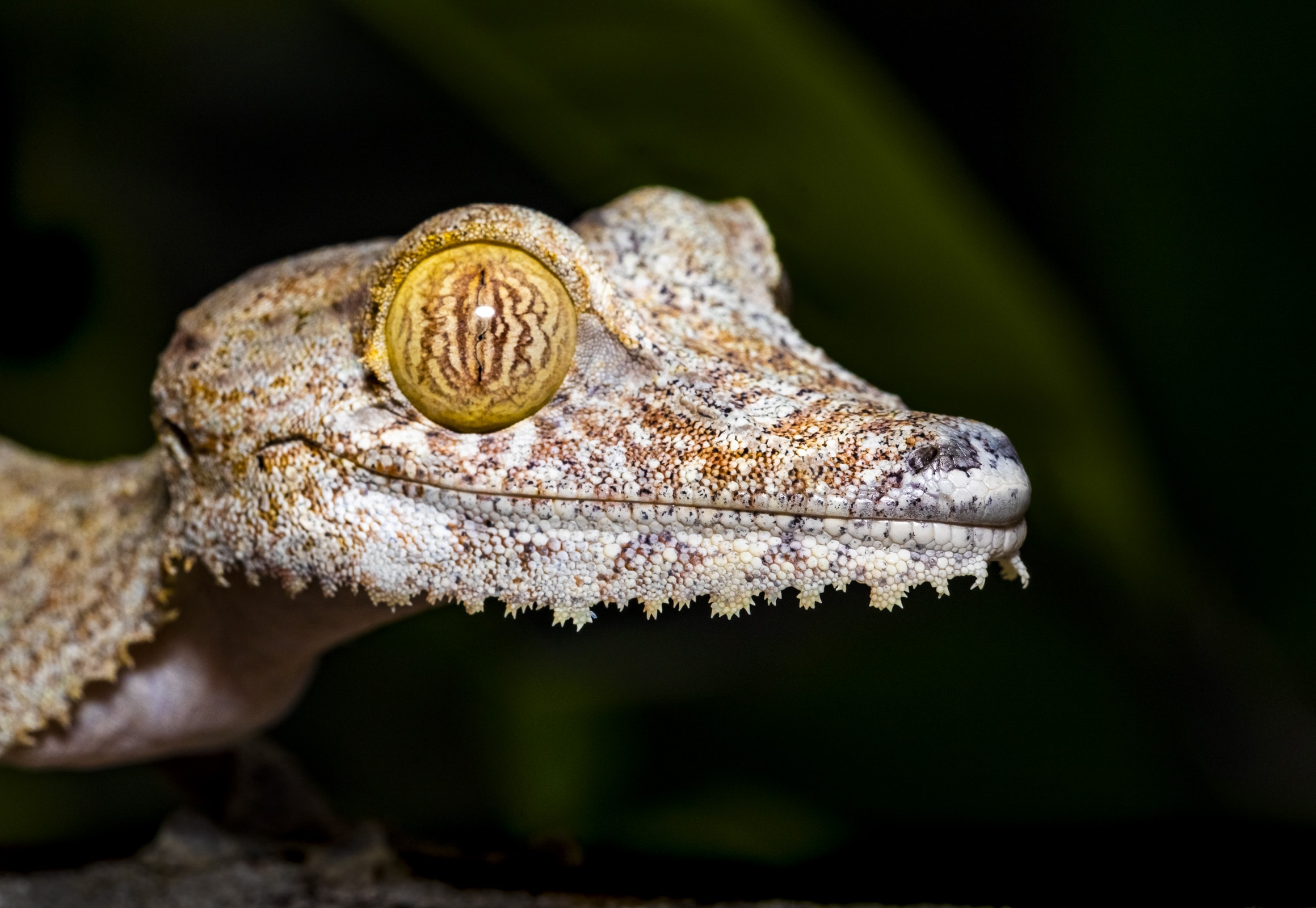 I stand wide-eyed, in awe of nature.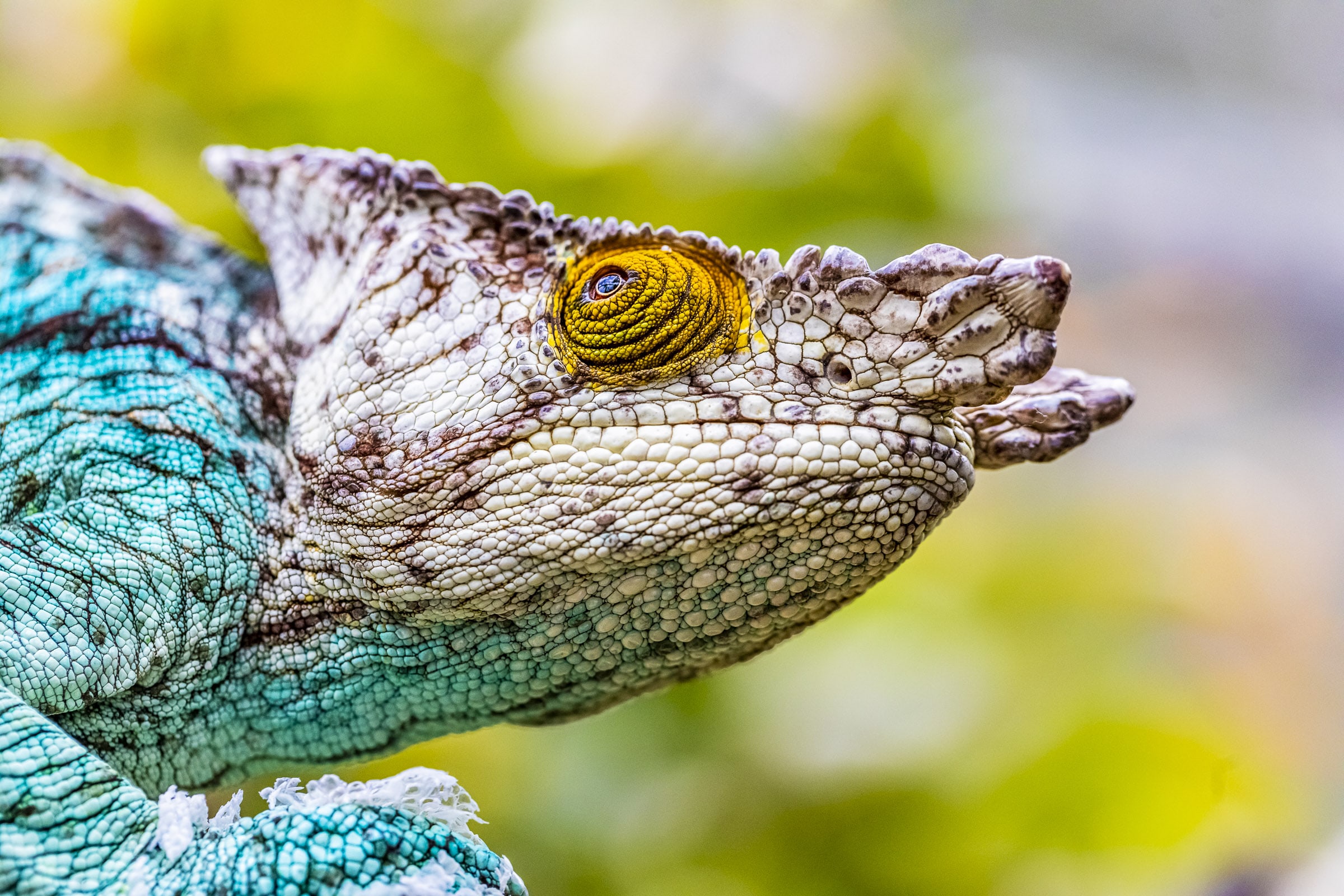 If I can do it, do this chameleon thing, so can you.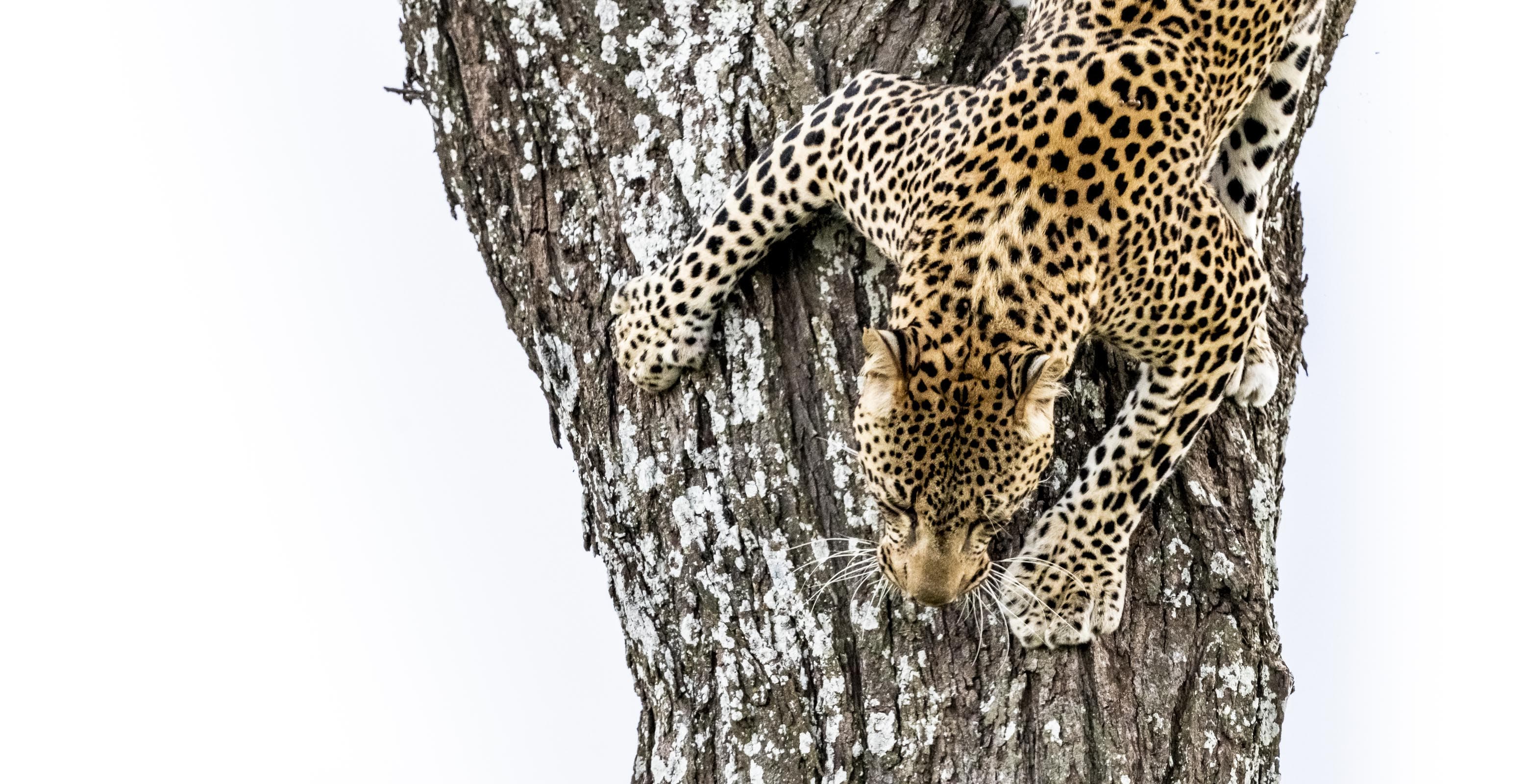 Believe in yourself, and the rest of the world will too.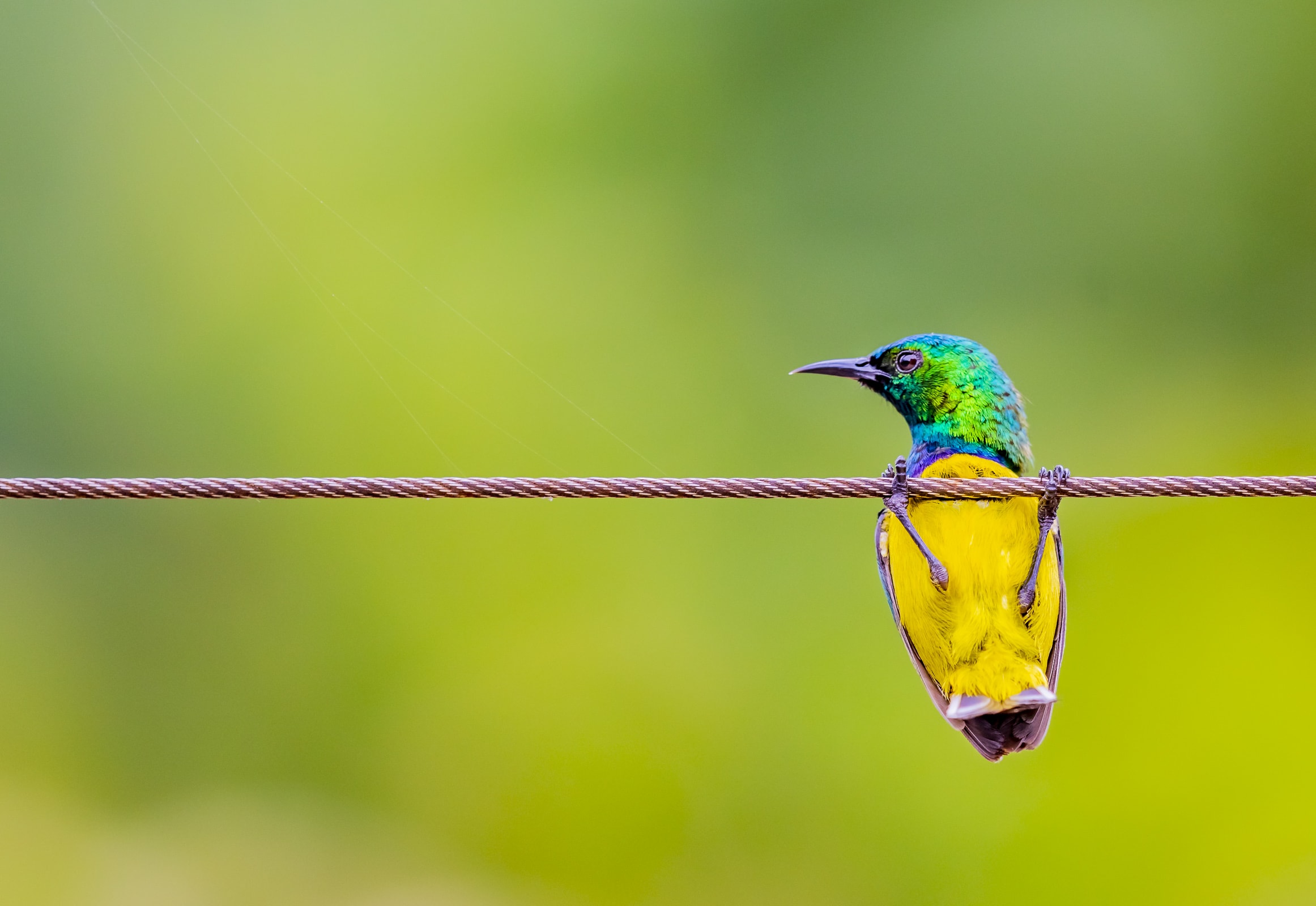 Hang in there, and stay focused.